There is an imbalance in the digital currency ecosystem as Bitcoin (BTC) and altcoins are exhibiting different growth trends. With all of the broad uncertainties on the market, cat-themed meme coin ChitCAT has jumped by a massive 35% in an apparent altcoin-leading move, with its price currently pegged at $0.1558.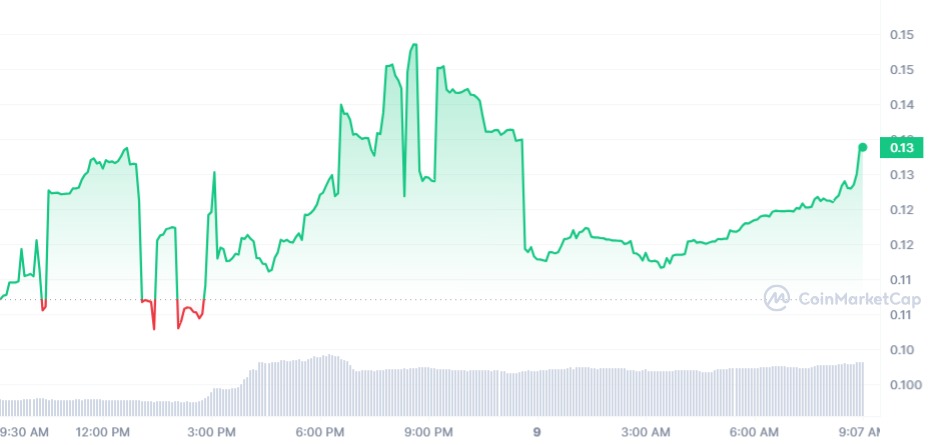 ChitCAT is an unusual meme token that was created to provide a decentralized messaging dApp based on blockchain technology and the Inter-Blockchain Communication protocol (IBC). ChitCAT was birthed with a defined utility to offer a trustless and secure communication solution for its users, enabling them to send messages and make calls and video calls with just a wallet address.
This foundational mission statement makes it a rare meme coin when compared to the host of dog-themed alternatives like Dogecoin (DOGE) and Shiba Inu (SHIB), as well as frog-themed sensation PEPE. These more established tokens evolved their ecosystem utilities over the years, a distinctive launch advantage that ChitCAT is wielding.
While the current price action ChitCAT is brandishing is one of its most important since its inception, speculation is beginning to grow as to whether or not it can beat the legacy of Dogecoin, or even PEPE, in the long term.
Token supply advantage
ChitCAT may be relatively new with a growing community; the memecoin has relatively more growth-oriented tokenomics. With its total supply at just about 10,000,000 CHITCAT tokens, the meme coin is hoping to leverage the low-supply and high demand model to chart an ambitious growth curve over time.
While the core visions, missions and tokenomics appear robust, beating Dogecoin's legacies will entail garnering support from top personalities in the tech world, including Twitter and Tesla CEO Elon Musk and Dallas Mavericks owner Mark Cuban. Since it is impossible to gain Musk's support, a token's growth cannot be based on an expectation of it.