A new collaboration is set to amplify all of the benefits of WEMIX 3.0, an upcoming mainnet blockchain for all trending use cases in the Web3 industry. It will also be of paramount importance for the Web2-Web3 transition in the gaming segment.
Wemade (WEMIX) shares details about partnership with Space and Time
According to the official annoucement shared by Wemade Co. (KOSDAQ:112040), one of the top public gaming companies on the Korean market, it has entered into a long-term strategic collaboration with Space and Time (SxT), a flagship decentralized data management platform.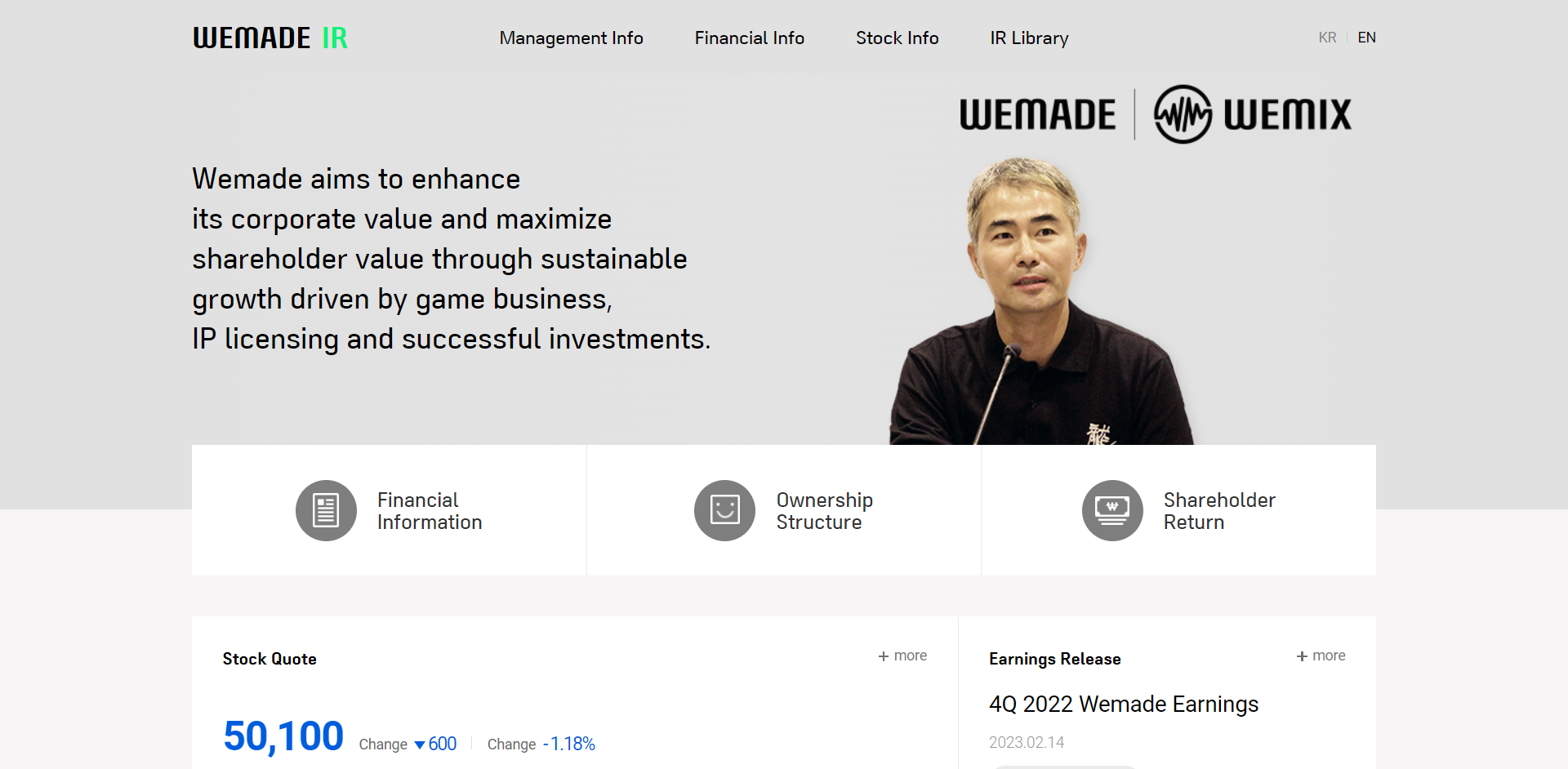 As the partnership kicks off, Wemade will be able to supercharge its upcoming products with Space and Time's data logistics tooling. This, in turn, will strengthen Wemade's ecosystem of 20 play-to-earn (P2E) titles and gaming platform Wemix Play.
WEMIX CEO Shane Kim highlights the role of this collaboration in the progress of blockchain adoption globally, in particular for gaming and entertainment applications:
We believe that blockchain is the future of gaming, offering gamers greater ownership and control over their digital assets. As the blockchain transformation of traditional games continues to grow, the partnership with Space and Time will help strengthen our blockchain infrastructure capabilities and contribute to our commitment to building an inter-game economy.
Also, Space and Time instruments will supercharge WEMIX 3.0, a next-gen blockchain platform by Wemade. WEMIX 3.0 will be tailored to GameFi, NFT marketplace and metaverse onboarding.
Protocols on ZK-proofs to be launched on WEMIX 3.0
Space and Time provides its customers with real-time, tamper-proof indexed blockchain data streams equipped with a hybrid transactional and analytic data warehouse. Its data is available through a serverless API gateway.
Nate Holiday, CEO and co-founder of Space and Time, is excited by the progress and mission of its new partner, as well as by the vision of its community:
We're thrilled to partner with one of the biggest and most respected gaming companies in the world. Space and Time is committed to advancing the blockchain gaming industry with essential next-generation infrastructure and developer tools. This partnership is a huge step forward for the Web3 gaming industry. Together, Wemade and Space and Time are building a new blockchain gaming ecosystem to onboard the next wave of game developers.
In 2023, WEMIX 3.0 is on the eve of massive developments. Namely, it is going to implement zero-knowledge proofs (ZKPs), a cutting-edge Ethereum (ETH) privacy functionality.