In a surprising and exhilarating twist of fate, the Shiba Inu token, SHIB, has experienced a significant surge in its value over the past 48 hours, leading to an astounding number of tokens reaching their break-even point. Recent market data provided by IntoTheBlock has brought to light that more than 20 trillion SHIB tokens have regained their "initial" value as a direct consequence of the latest price action.
The sensational price movement unfolded earlier today when SHIB touched an essential level of $0.0000076, sparking an impressive 3.69% gain within the following 12 hours. This remarkable price action is part of a larger trend in the crypto sphere, with the ever-popular Dogecoin (DOGE) leading the pack with a whopping 12% surge over the last three days.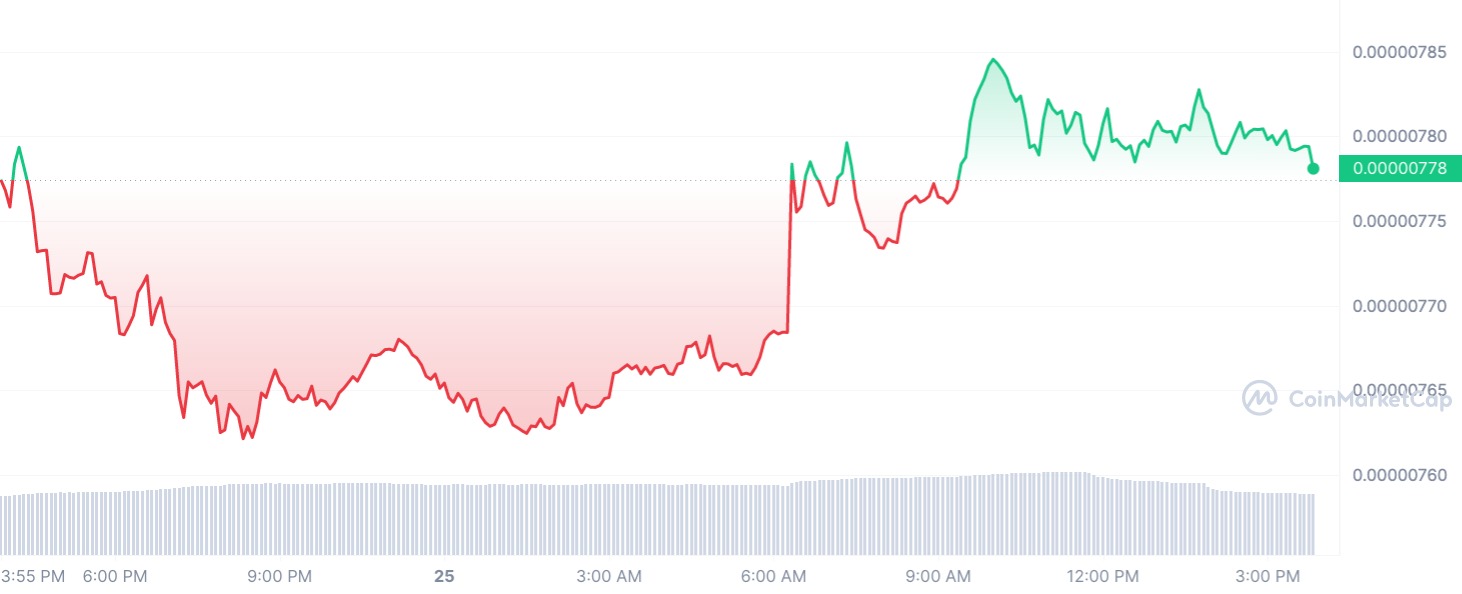 As a result of this extraordinary rally, both the Shiba Inu token and Dogecoin have secured coveted spots among the top market performers.
The surge in SHIB's value has allowed more than 20 trillion tokens to transition from losses to profits, underscoring the scale and scope of the rally. In a staggering revelation, this surge accounts for a substantial 50% of all "profitable" Shiba Inu tokens currently in circulation.

Euphoria and excitement are rising in the Shiba Inu and Dogecoin communities as enthusiasts celebrate their newfound profitability. While some attribute the surge to speculative trading and market sentiment, others believe the reason is due to Twitter's rebranding to X and speculation surfacing again about the use of DOGE on the platform.