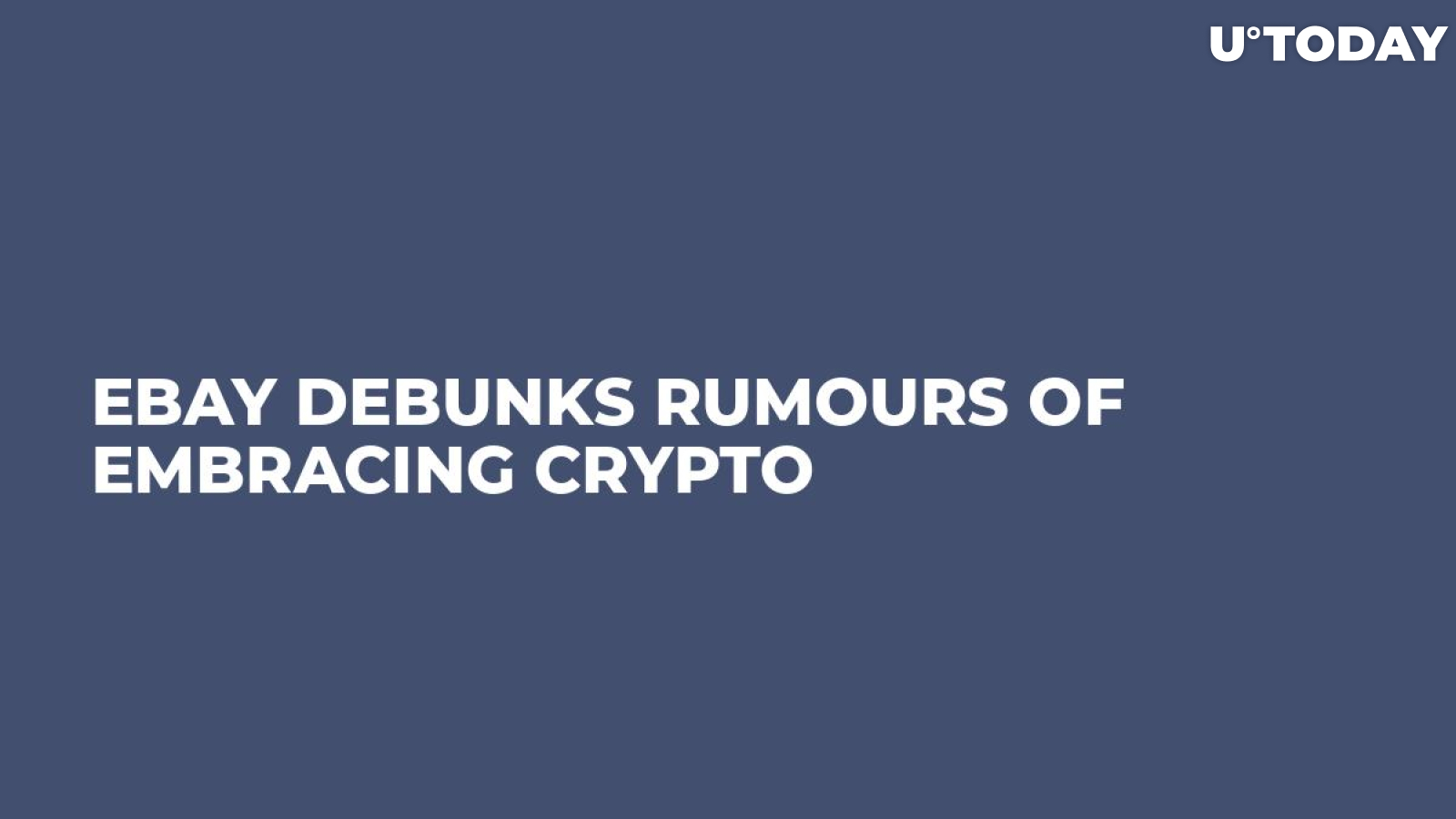 Cover image via U.Today
The rumour that e-commerce giant eBay may start accepting BNB in the future was believed to be one of the drivers that provoked the current Bitcoin rally. The crypto community around the globe was in anticipation of such a big step towards mass adoption of crypto.
Now, it turns out that these reports were groundless. Details were reported by Bloomberg.
eBay sticks to fiat
The community and investors were hoping that eBay and TD Ameritrade Holding Corp. would adopt crypto as a payment option. The rumour about eBay was based on a single tweet which had a photo attached to it with the text, "Virtual Currency. It's happening on eBay."
The assumed 'crypto candidate' that eBay would embrace was Binance Coin. Some news outlets even assumed that should this adoption indeed happen, it would give BNB major momentum in the market.
A co-founder of trading network KoinStreet, Roshan Mirajkar, admitted that with crypto it is hard to tell real news from mere rumours.
Responding to the speculation, an eBay spokesperson cut out the facts:
Cryptocurrency is not accepted as a form of payment on the eBay platform, nor is it part of our payments strategy.
The other company, though from a different business area, that has been rumoured to take up crypto payments soon was the trading platform TD Ameritrade. However, its rep at the Consensus conference also denied those allegations.
Still, crypto adoption expands among traditional major players
Recently, U.Today reported that several major companies, including such retail giants as Starbucks and Whole Foods, are now accepting Bitcoin and other crypto, although Starbucks is not doing it officially, as per Forbes.
Experts believe that this was also one of the reasons for the current Bitcoin bullish rally after the coffee giant's long flirting with crypto since August last year.