XRP, the fourth largest cryptocurrency by market capitalization excluding stablecoins, could experience a significant surge in price if it manages to close above a critical level, according to top crypto analyst Ali Martinez.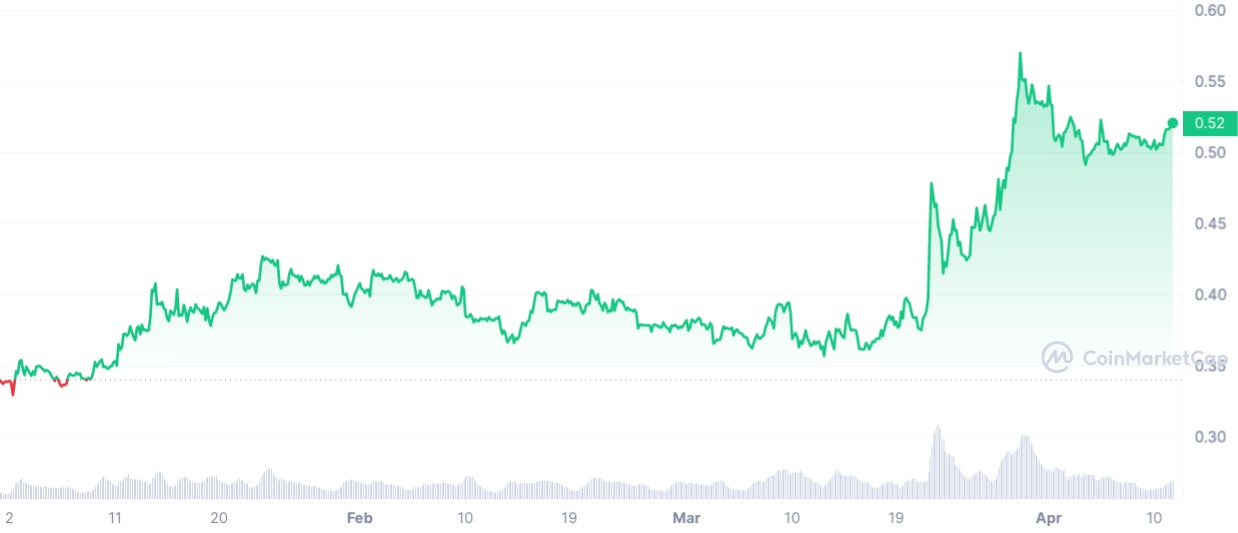 Martinez has identified a specific pattern on XRP's chart, indicating that if the digital asset secures a three-day candlestick close above $0.54, it could lead to a 47% surge, pushing its price to $0.80. If XRP manages to break through the $0.54 resistance level, it could trigger a significant surge in buying activity, potentially leading to a rally that could push the coin's price to new local highs.
Yin and yang
XRP has been one of the best-performing cryptocurrencies in recent months, with its price surging by over 53% since the start of the year. The coin's strong fundamentals, coupled with the overall bullish sentiment on the cryptocurrency market, have fueled its impressive growth. For the past few weeks, XRP has been trading in a tight price range, hovering around the $0.50 mark. The recent "bullishness," with the cryptocurrency market showing no signs of slowing down, have prompted many traders and analysts to predict a potential upsurge.
However, the future of XRP remains uncertain, with many factors, including legal disputes and market volatility, influencing its price. The SEC's case against Ripple, for example, has not yet been resolved, although a resolution is expected by many, including the crypto company's CEO, Brad Garlinghouse, as early as the first half of 2023.
Whether or not those expectations are met is now an even more influential factor that could either help or hinder XRP's price action more than the mere existence of a lawsuit.