With the arrival of the new year of 2023, liquidity seems to have returned to the crypto market, as well as seemingly losing enthusiasm. The most "revived" crypto asset of the first days of the new year was Solana, SOL, which has risen 20% since the beginning of January. This looks particularly interesting against the backdrop that in 2022, SOL was breaking another bottom and becoming a single-digit price asset.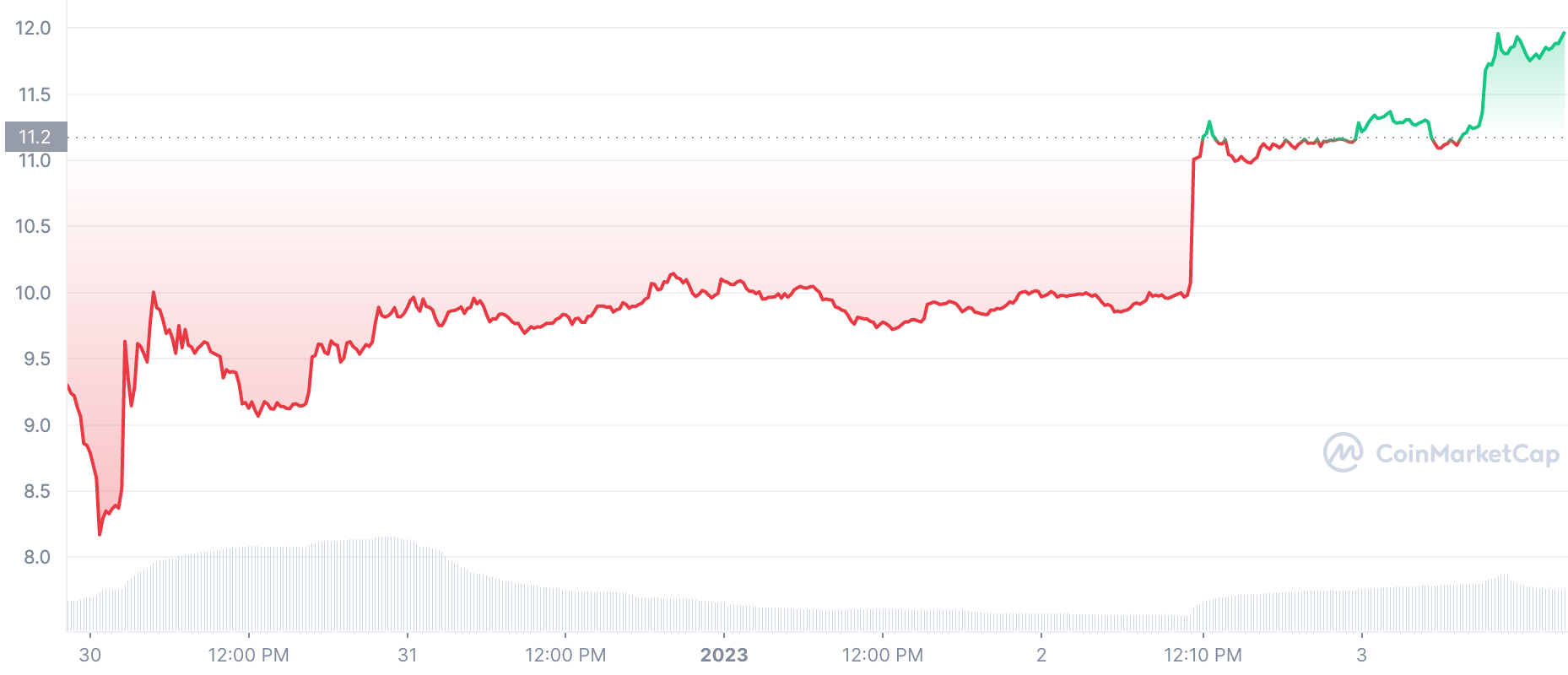 Now that the Solana token is showing strong momentum again, it is worth looking at the market capitalization ranking, where SOL still sits in 16th place, behind even the Shiba Inu token, SHIB.
Thanks to a successful start to the year and the towing of a rival to a place closer to the sun, the gap between SOL and SHIB has now narrowed to just $100 million. If the trend continues, a rapid reduction in distance and the return of the Solana token, if not into the top 10, then at least to the top 15, can be expected.
What is BONK and what does it have to do with Solana?
The possible reasons for the green candles on the SOL price chart were reported by U.Today earlier. The going opinion is that the hype around the BONK token, the new meme coin on Solana, was a major factor. The token is actively promoted on social media, with even the blockchain's official Twitter account reposting memes about it.