Shiba Inu (SHIB) is wriggling out of its protracted bearish slump as it is up by 1.3% in overnight trading, pushing its price to $0.000007633. The meme coin has seen a significant price drawdown in the past week, slumping from its highest level of $0.000008169 in the trailing seven-day period.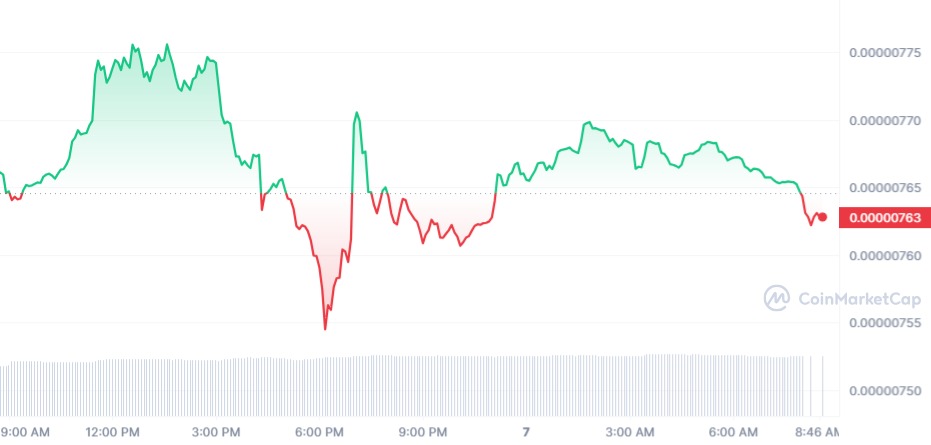 From the current outlook, Shiba Inu is exhibiting somewhat of a radical push to break its bearish dormancy as the market bulls look to sustain the support at $0.000007633. The growth metrics are indicative of this impending revival as the trading volume, which is up by 17.99%, shows that there is a bit of aggressive buying momentum in the Shiba Inu ecosystem.
The meme coin community is not devoid of positive fundamental news, especially as the Shibarium protocol is concerned. The major catch for this brewing SHIB uptrend is sustained positivity around Shibarium, with most of the performance and utility updates from the developer team expected to come to life in the near future.
Shibarium is acting as the livewire of the Shiba Inu ecosystem at this time, and while the protocol is also being impacted by broader negative market sentiment, trends in the scaling solution are expected to help renew demand in SHIB.
SHIB ecosystem token outlook
At the time of writing, the majority of the tokens in the Shiba Inu ecosystem are experiencing negative price trends across the board. While SHIB is boasting of a slight gain at the moment, Shibarium's native token, Bone ShibaSwap (BONE), is down by 2.83% to $0.9983, and Doge Killer (LEASH) is also on a sustained 3.41% drop to $351.
However, LEASH was listed on an Australian exchange recently, a push that has ignited its trading volume by 401%. The outlook of these tokens is significant as a collective surge is indicative of a possible uplift in SHIB irrespective of the general market outlook.