The Shiba Inu token, one of the most-talked-about cryptocurrencies, faces a significant hurdle as its price might have reached a possible local ceiling. Crypto analytics portal IntoTheBlock has released on-chain data indicating that the current stage of the token's price, which stands at an astounding 8.54 trillion SHIB, has hit breakeven.
However, lurking just below, at a price between $0,000008 and $0.000009 per token, an enormous volume of 48 trillion SHIB tokens is concentrated.

The situation for the Shiba Inu token appears to be increasingly precarious. On the one hand, investors holding this substantial volume may find it difficult to endure further losses and might be inclined to sell while the price is still close to their purchase levels. On the other hand, if the price of SHIB manages to climb, it could create a temptation for these token holders to cash out of loss-making positions at least at breakeven, leading to potential selling pressure.
The risks associated with this massive volume of SHIB tokens coming into play are objectively higher at the moment, and this could potentially slow down or even prevent any significant price surges for the cryptocurrency.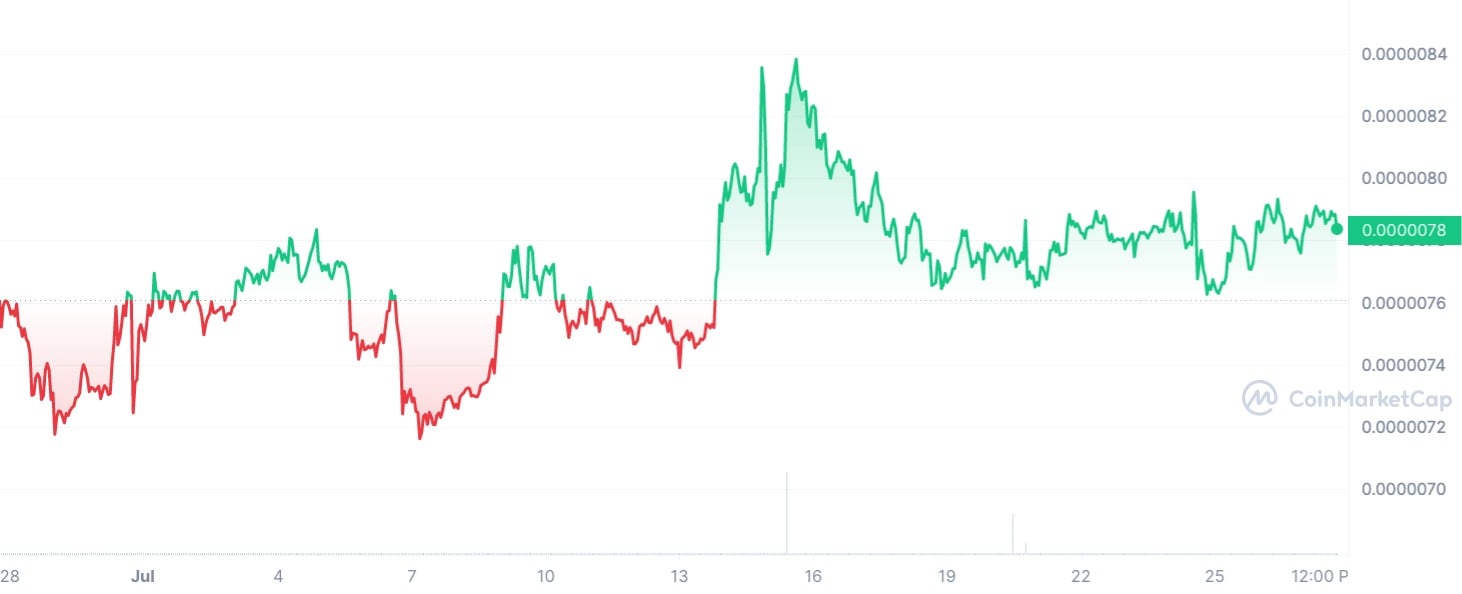 The struggle for dominance can be observed on the Shiba Inu price chart, which has depicted a tight trading range for the past nine days, with a mere 1% spread. This indicates a fierce battle between buyers and sellers as the token's future trajectory hangs in the balance.