The digital currency ecosystem has extended its overall losses over the past 24 hours and XRP, the popular payment cryptocurrency, is one of the major casualties around. At the time of writing, XRP is down by 5.30%, with its price slipping below the crucial support zone to $0.4962. With the current slump, CoinMarketCap's data now shows XRP is down 1.99% for the week.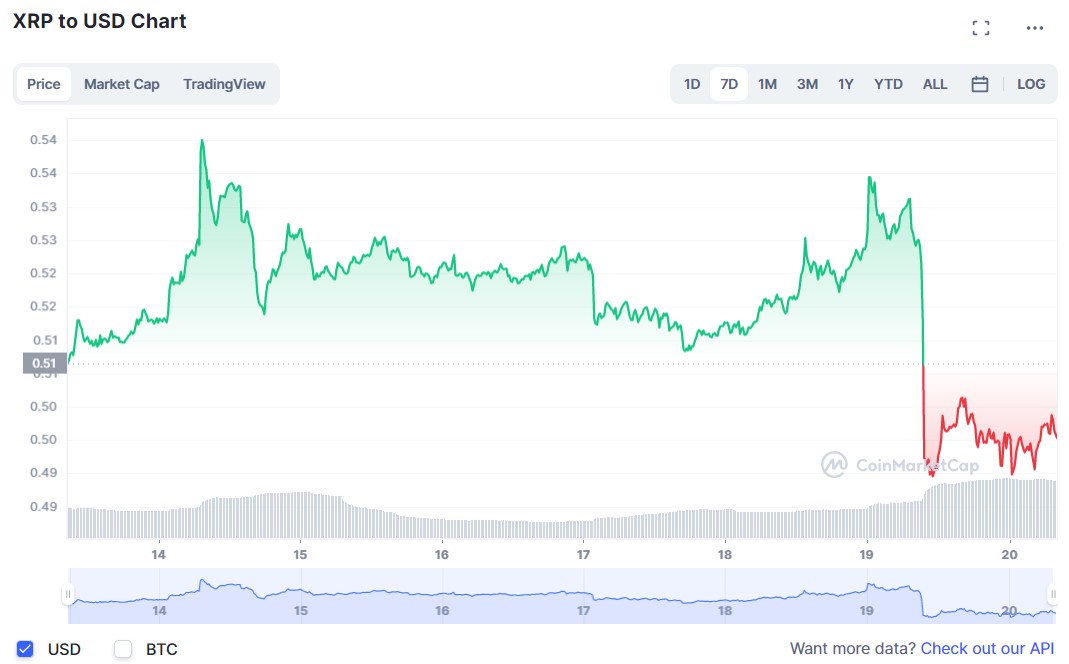 The current price outlook has derailed the bullish performance that XRP picked up earlier this month as positive sentiment regarding both the lawsuit it is embroiled in and the growing utility around it keeps growing.
For XRP, the current price outlook is not enough to be considered when profiling its future possibilities, for several reasons. First, the digital currency maintains a very strong correlation with Bitcoin (BTC) and, as such, any observable reversal in the price of BTC will stir corresponding growth for XRP in the short to midterm.
With the volatility in the crypto ecosystem now very subtle, XRP is billed to bank on these trends to build its momentum, as it is likely to be fueled by the thought of Ripple's victory over the United States Securities and Exchange Commission (SEC).
XRP effect
XRP is at a tipping point in its history as the next few weeks and months mark a very special era that can significantly shape its future.
Per the lawsuit between Ripple Labs Inc and the SEC, a win for Ripple can lead to an influx of capital from investors around the world as the uncertainty surrounding XRP will finally be cleared.
While the opposite also holds true, XRP's effect on the community at this time is one of optimism and trust that there is no way Judge Torres will favor the SEC based on the inconsistency of the regulator's claims.