Chinese blockchain journalist Colin Wu has reported that Cream Finance, a crypto mortgage lending platform, has suffered a hacker attack and lost approximately $18 million worth of crypto. The hack took place less than two hours ago.
Cream Finance was attacked by a flash loan and lost approximately US$18 million. https://t.co/Do6xvbQ7r5

— Wu Blockchain (@WuBlockchain) August 30, 2021
Etherscan shows 17 transactions made by two malefactors. The platform shows that the hackers have stolen funds in wrapped Ether, AMP and Cream Ether.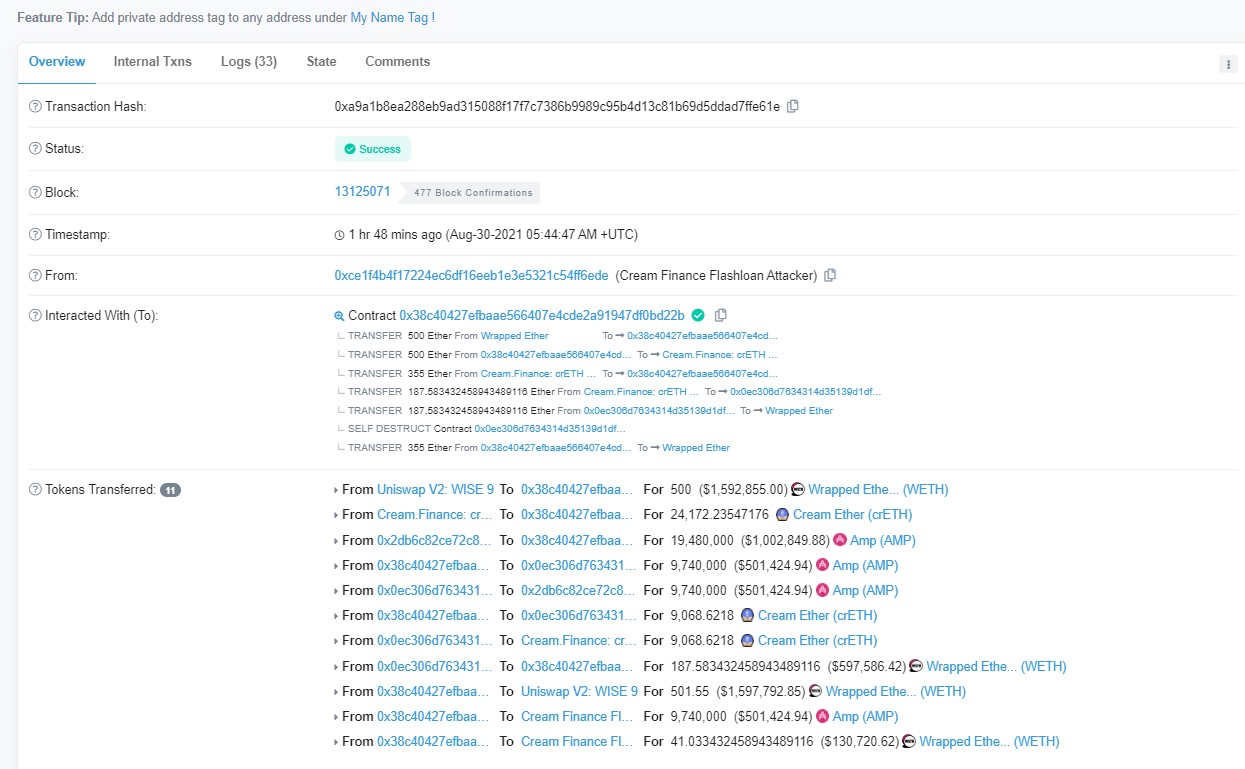 However, a Reddit post adds that they have also stolen a lot of CREAM tokens. This resulted in the price of AMP dropping by approximately 15% and CREAM dropping by around 6%.
Colin Wu reminds the community that this is the second time Cream Finance has become a victim of a hack. Back in February of this year, it also faced a flash-loan attack and had $37.5 million U.S. in crypto stolen.
Back then, the funds were withdrawn in USDC, wrapped Ether, USDT and DAI.