According to crypto intelligence portal IntoTheBlock, large sellers sold 20.38 billion ADA during yesterday's massive market correction. At the same time, equally large buyers bought 20.37 billion Cardano tokens. Thus, bears were able to defeat bulls in a confrontation that has been going on in Cardano for a year.
In particular, we are talking about the fact that since last April, the ratio of large sellers and buyers of ADA is in equilibrium. According to IntoTheBlock methodology, this includes those addresses that trade at least 1% of the daily trading volume of Cardano tokens.
At the moment, the balance of power is also equal, and for the last seven days, there have been 47 bull addresses and the exact same number of bear addresses.
What's with price of Cardano (ADA) now?
Even though the gap in purchases versus sales was about 10 million ADA, the price of the Cardano token recovered only a third of yesterday's drop peak. On the other hand, the buyers managed to hold an important price support level around $0.4 per ADA.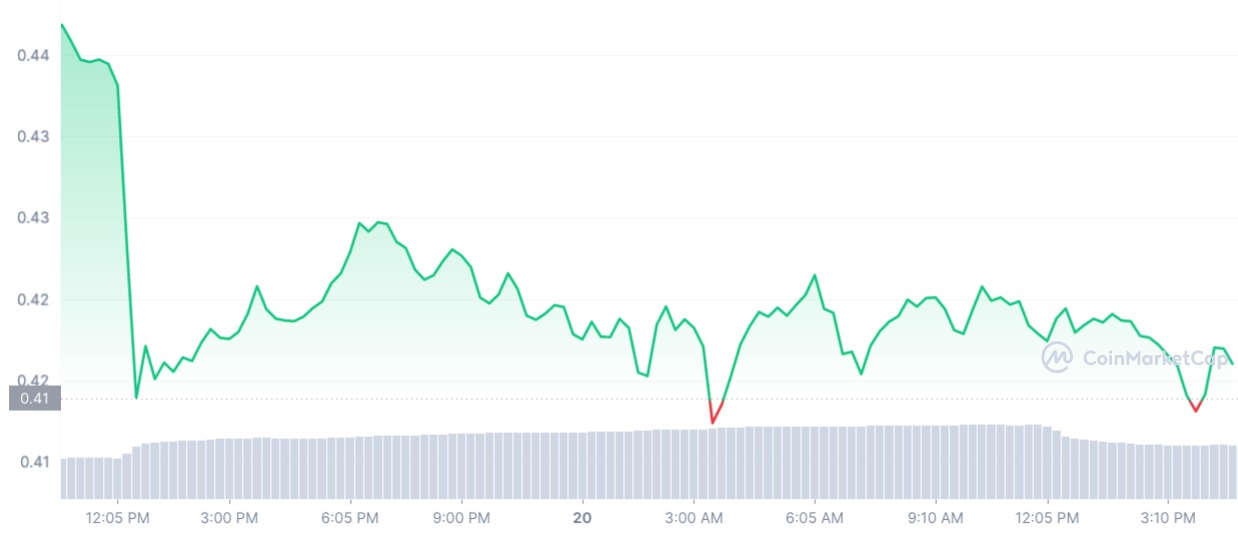 As long as the price is above this level, its current action can be considered a bullish retest and, all other things being equal, it opens the way for Cardano token to go up to another cherished mark of $0.6 per ADA.
Overall, the market correction had an impact on Cardano, but the balance of power remained relatively even between the bulls and bears, indicating that the price of ADA may still be able to make gains in the future.