In a seemingly promising trading session on the crypto market, Bitcoin (BTC) showcased predominantly positive dynamics, illuminating the cryptocurrency quotes in vibrant shades of green. The day saw BTC trading in a slight surplus, with gains reaching 0.5% and, at one point, even touching 1%.
However, this jubilant atmosphere may be short-lived as financial expert and popular presenter Jim Cramer has stepped into the picture with a rather bullish attitude.
Cramer is no stranger to making statements that often defy prevailing trends and shatter expectations. His influence has grown so much that it birthed the "Inverse Cramer" phenomenon, where investors do the opposite of his advice. As often, he took to Twitter to share his thoughts.
Braveheart moment for bulls --WAIT!

— Jim Cramer (@jimcramer) July 26, 2023
While his remarks were not directly related to the crypto market or Bitcoin, the mere indication of his upward bias was enough to create a ripple effect. Just 12 minutes after Cramer's tweets, Bitcoin's price reached a peak, only to swiftly collapse back to its opening price, erasing 0.5% of the day's gains.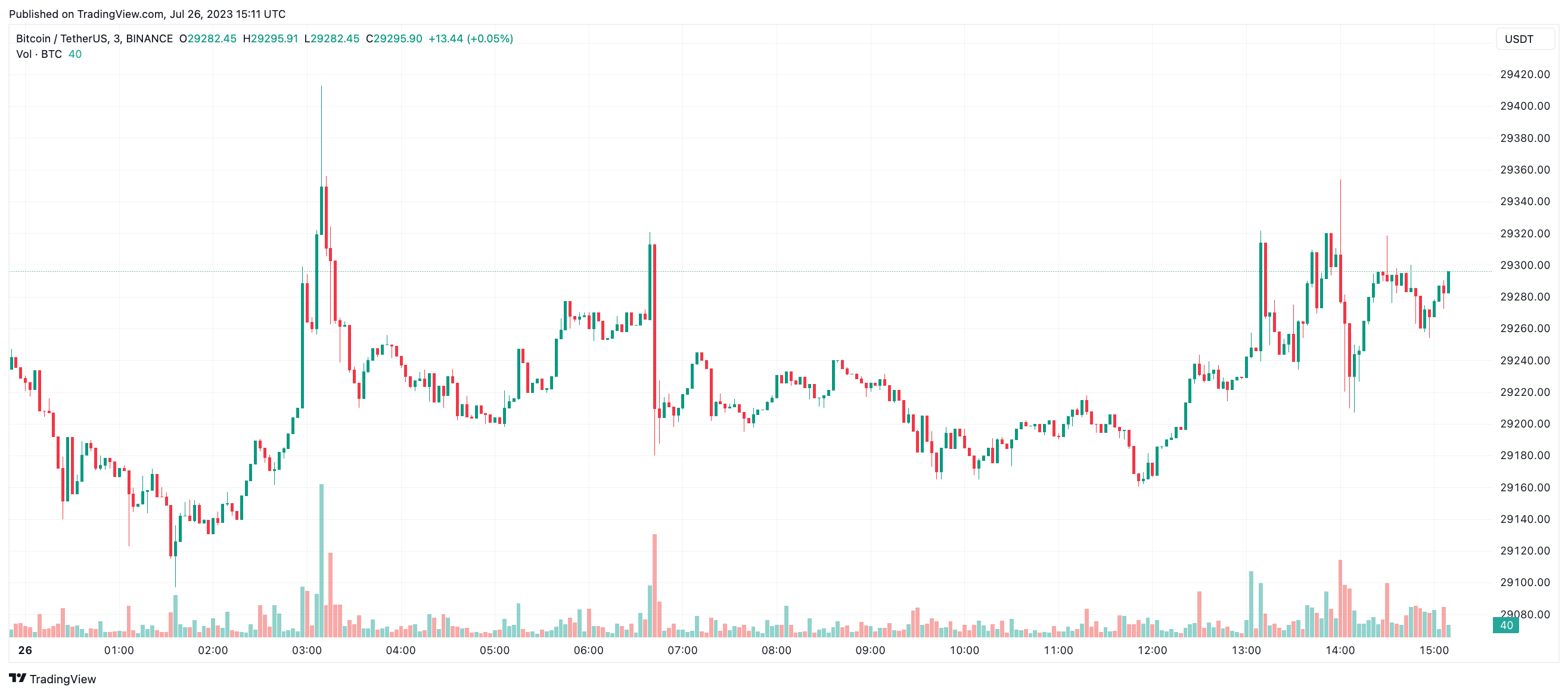 The significance of such signals might be debated within the community, but random phenomena like the Inverse Cramer cannot be dismissed entirely. Even though his statements were not explicit bullish calls for BTC, they were enough to sway market sentiment for some.