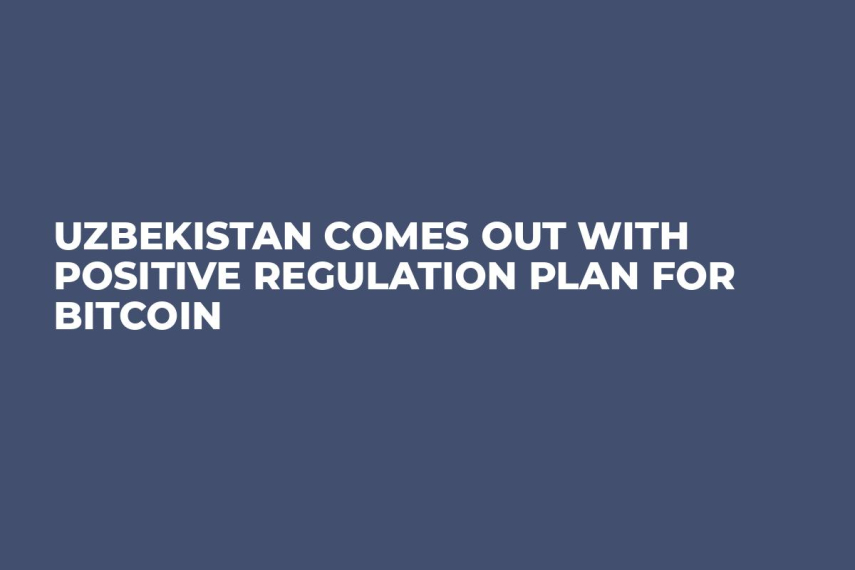 Cover image via U.Today
Bitcoin in Uzbekistan is on its way to full legalization, and furthermore, there will even be added governmental support for cryptocurrency developers in the country as they take a positive stance towards Blockchain technology.
Through a presidential decree, a law that is aimed at regulating 'electronic money' is being prepared and will begin to be rolled out towards the end of summer.
But not stopping there, there is also a push to help developers and miners in the country with cheap electricity as plans for a 'center for distributed ledger technologies' is in the pipeworks.
Presidential stamp of approval
Uzbekistan has made their first steps towards positive regulation of Bitcoin and other cryptocurrencies and will be setting the ball rolling towards their Sept. 1 deadline.
President Shavkat Mirziyoyev states that Uzbekistan institutions should finalize a draft law to legally regulate cryptocurrencies or "electronic money" by Sept. 1.
It has been left to the Finance Ministry and the Ministry of Economy to draft the bill, but the president has further ordered that respective authorities work towards the above mentioned distributed ledger center.
Its main responsibility will be to "create conditions for using the opportunities of Blockchain." The new department will be working to "increase qualifications" and support local developers in mastering DL technologies. The center should be opened in June.
Change of view
Uzbekistan's sudden change of heart is noteworthy as the central Asian country never showed much indication for being a potential hub of cryptocurrency growth. However, it seems that the regulators and governments are looking to change that.
Earlier comments by Tashkent officials have indicated a different attitude. Representatives of the Central Bank of the Republic of Uzbekistan had referred to digital coins as "instruments of terrorism financing."
This movie could thrust Uzbekistan to the forefront of cryptocurrency growth as it already benefits from extremely cheap electricity, placing third in a recent study of cryptocurrency mining expenses.