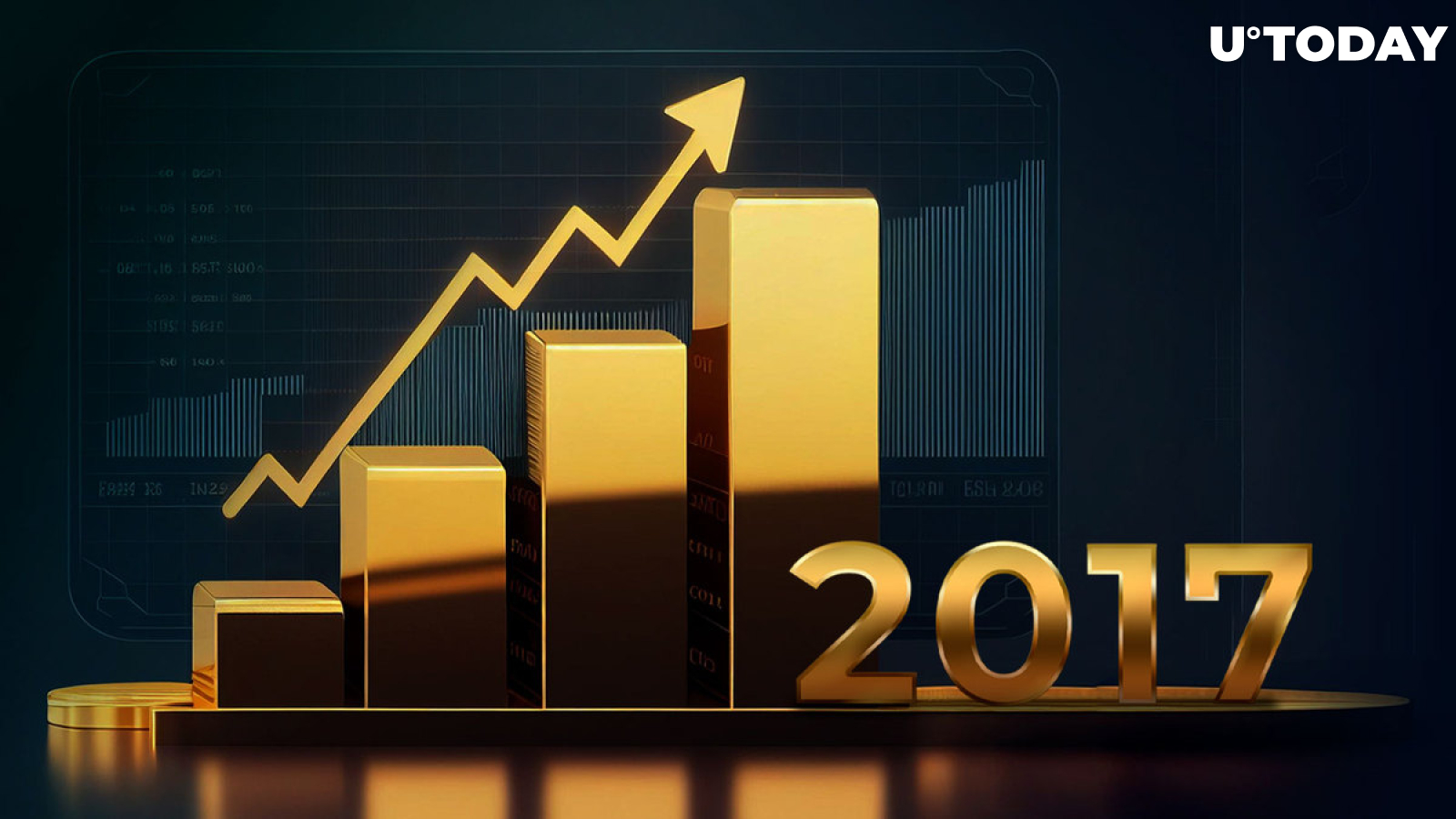 Cover image via www.freepik.com
Pseudonymous cryptocurrency enthusiast who goes by @0xdavanai on X analyzed the performance of assets that were on the top 100 largest crypto list by market capitalization in December 2017. Based on his analysis, he demonstrated why diversification might not be a smart bet by default.
Only 21 cryptos exceeded their 2017 highs in 2021: Data
In the last six years, one asset from CoinMarketCap's Top 10 - New Economic Movement (XEM) - left the first hundred on the ratings list, while two other former large caps (Monero and Dash) are very close to being outside of the top 100. Such calculations were made by X user @0xdavanai based on data on assets' prices registered at the time of the 2017 Bitcoin (BTC) all-time high.
Predictably, Bitcoin (BTC) and Ethereum (ETH) remained the #1 and #2 cryptocurrencies by market capitalization. XRP, one of the most overhyped cryptos of the 2017 run, only lost one position and is now ranked #5 on CMC's top list. Cardano's native token ADA performed similarly, as it only lost two positions and landed in eighth place.
Within the former top 25 are also terrible stories of painful dropdowns. For instance, Populous Coin (PPT), which was ranked #19, is now changing hands 99.97%, below its ATH, already ranked in the two thousands in the ratings.
Twenty-seven cryptocurrencies from the top 100 list were marked by the analyst as a "scam". At the same time, these cryptos are not necessarily parts of confirmed scam campaigns. All of them, however, lost all traction, showing zero signs of activity.
Also, only 21 cryptocurrencies - including the largest ones - managed to print new all-time highs in Q1, 2021, the analyst concluded. Sixty-eight cryptos are trading below their 2017 highs as of press time.
Three altcoins from 2017's top 100 in green: See full list
Only three altcoins managed to improve their positions compared to their 2017 rating: Binance Coin (BNB), a core native cryptocurrency of Binance's ecosystem, Chainlink (LINK), a core token of pioneering decentralized oracles infrastructure, and Dogecoin (DOGE), the first-ever memetic cryptocurrency.
As a result, "spray and pray" might not be the best "lazy" strategy for retail investors, especially for mid-cap altcoins:
Even if you buy all of the top 100, you will mathematically lose in the long run, your profit will not cover your losses (...) Don't listen to fables about diversification, because only 3 out of 100 tokens are profitable in the long run.
As covered by U.Today previously, in Q1, 2022, some altcoins from 2017-2018 suddenly jumped: holders of ZCash (ZEC), Eos (EOS), Bitcoin Cash (BCH), Dash (DASH) and Ethereum Classic (ETC) managed to gain from their five-year-old bags.