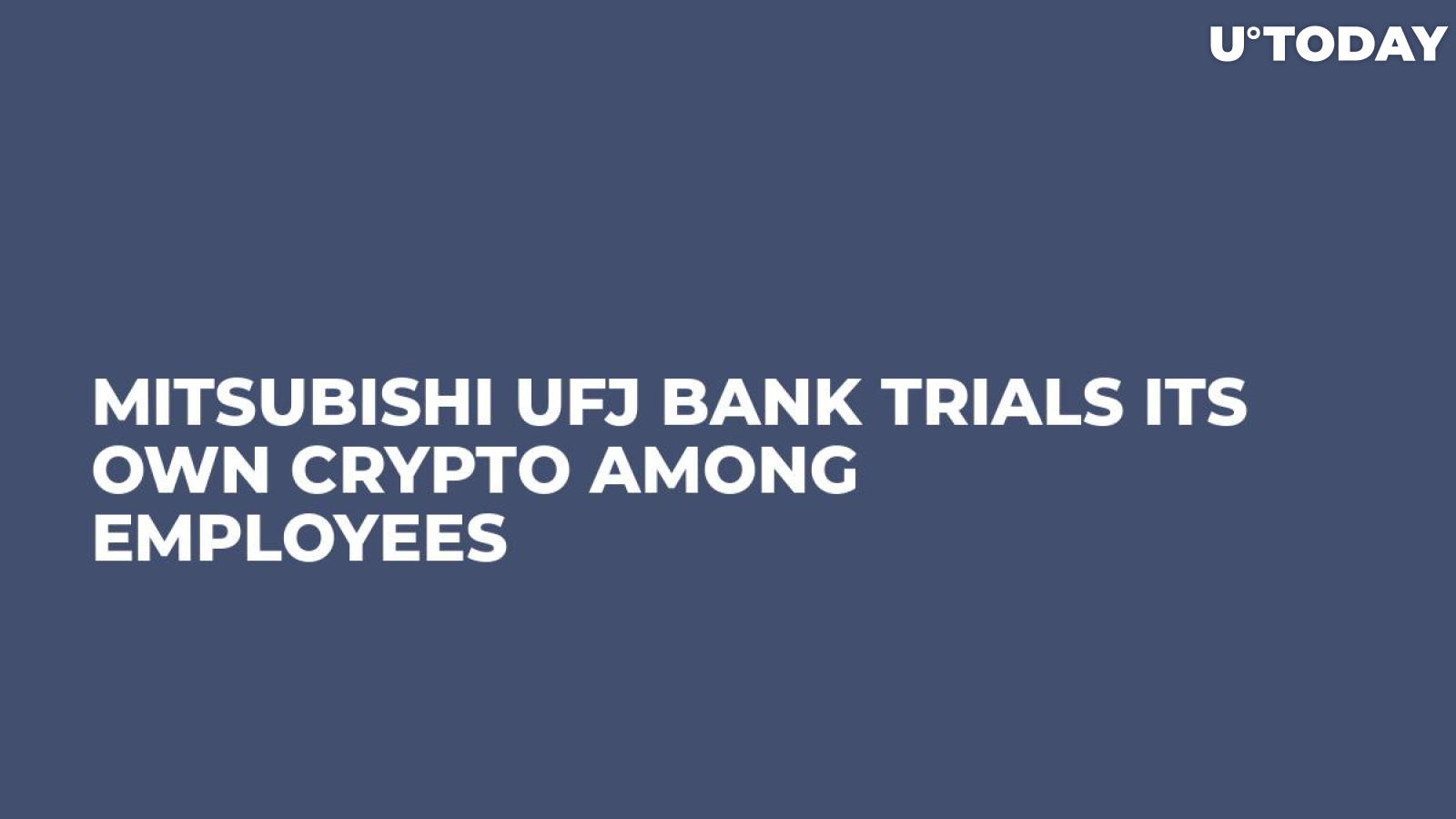 Cover image via U.Today
In mid-May, all the media was reporting that the largest Japanese finance market player Mitsubishi UFJ was planning to trial its own crypto coin. Now, three months later, it has actually begun. The coin is called Mufg and the employees of the company can use it at the Mitsubishi's own store located at its headquarters.
It is just enough to scan a QR-code with their phone at the till in the store to pay for what they have bought. Mufg is currently equal to the Japanese yen at a 1:1 rate.
The company possesses assets for the amount of 306 tln yen– enough to back the new coin.