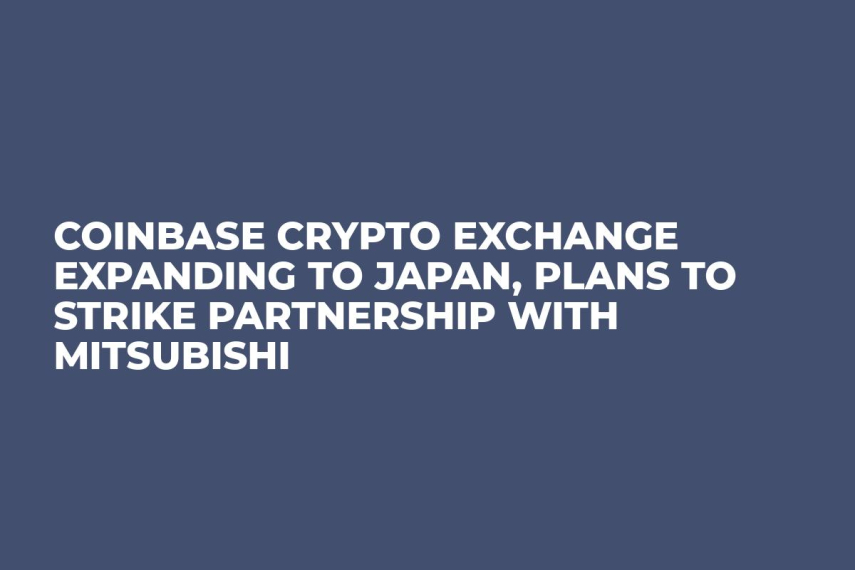 Cover image via U.Today
To penetrate the Japanese market, Coinbase plans to strike a partnership with the Mitsubishi UFJ Group– one of the major global banks in that country. Currently ,people from over 30 countries have access to the exchange that trades in major global cryptocurrencies.
The market reaction
The news about this brave and important move initiated by Coinbase have caused investors and traders to talk about a potential BTC bullish trend that will follow the current bearish sentiment dominating the market.
Not all that easy-Japanesey
In order to work in Japan legally, the exchange will have to apply a lot of effort. Mainly that will be manifested in complying with all the new rules set by the local regulator– the Financial Services Agency (FSA), which, among everything else, is against trading anonymous coins, such as Monero and Dash. Besides, FSA makes all home and foreign exchanges working in Japan keep to the tight regulatory measures.
To run the Japanese office, Coinbase has hired a CEO– Nao Kitazawa, a former manager at Morgan Stanley Japan. He is skilled in the fintech industry, since once he was the COO at the Money Design startup– an investment consulting company.
Coinbase plans to register and start operating in Japan within a year.
Some are quitting
Recently, a few major exchanges chose to stop their operations in the country, due to the regulations that are becoming tighter day by day– Kraken and HitBTC.
Obviously, Coinbase hopes to succeed where some have failed. Still, Japan is among the most active markets for crypto trading globally and the volume BTC trading against the yen exceeds that against the dollar in the US by almost three times.
As we can see, working in this market is very hard indeed. However, sometimes difficult business environment is the guarantee of high profits.