Bitcoin finds itself on the cusp of a concerning technical indicator: the "Death Cross." This phenomenon occurs when Bitcoin's 50-day Simple Moving Average (SMA) crosses below its 200-day SMA.
Forbes analyst Steven Ehrlich recently highlighted this trend, which often signals impending bearish momentum.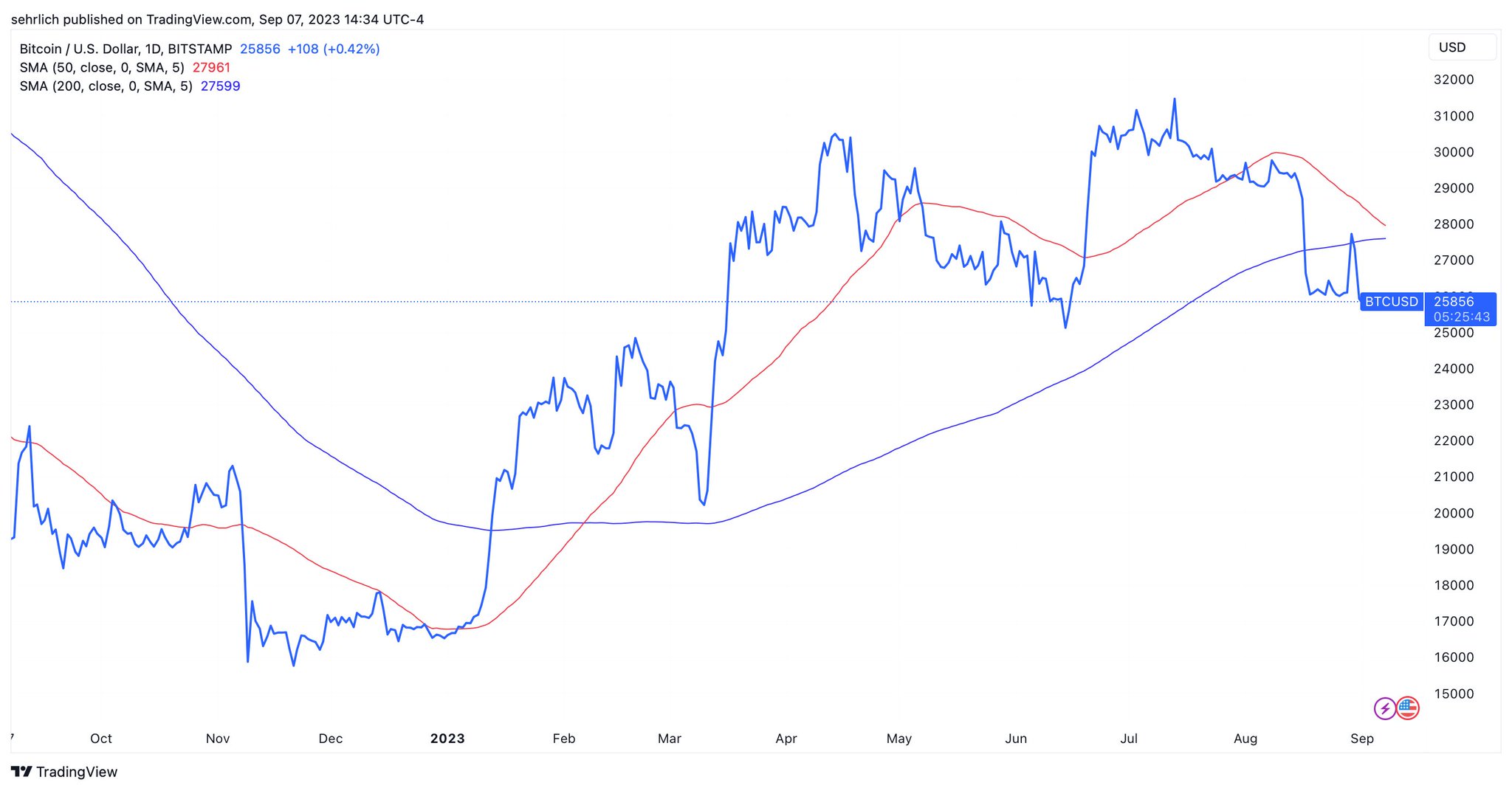 For the uninitiated, moving averages help smooth out price data to create a single flowing line, making it easier to identify the direction of the trend.
Bitcoin's modest volatility
Investor sentiment has been tense, with Bitcoin's price showing modest volatility within a 24-hour range of $25,641.06 to $25,925.03.
According to CoinGecko data, Bitcoin's market cap is a formidable $503.8 billion.
However, the looming Death Cross could disrupt this relative stability.
It is not a guarantee of an upcoming bear market, but it does raise eyebrows among market participants.
Bernstein's bullish prediction
In the meantime, financial research firm Bernstein predicts a significant rally in the cryptocurrency market, primarily led by Bitcoin, due to a recent court decision favoring Grayscales against the U.S. anticipated surge is expected to be driven by long-term institutional investors