Yachtify (YCHT), an innovative platform revolutionizing the yacht investment landscape, has all chances to trigger mass adoption amidst the recent turmoil in the crypto markets.
The platform's unique approach to fractional yacht ownership and attractive presale incentives are drawing investors to Yachtify (YCHT) for a more secure and promising investment experience.
Yachtify (YCHT) introduces alternative for altcoin fans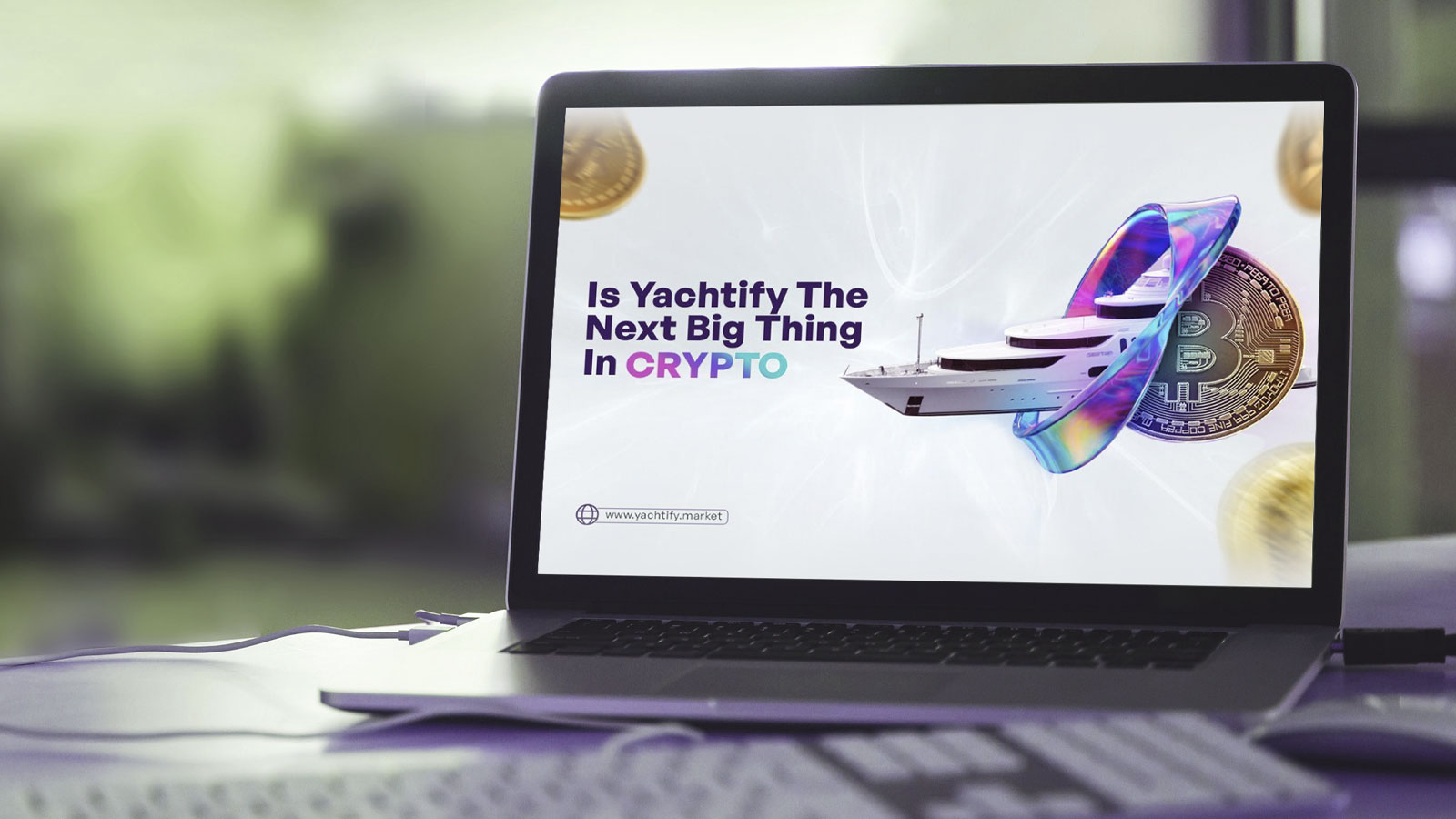 As the cryptocurrency market experiences turbulence with Ethereum whales panic selling and meme coins like SHIB facing price crashes, Yachtify (YCHT) emerges as a promising investment alternative. Offering unique benefits and features, YCHT is garnering significant attention in the crypto community.
One of the key advantages of Yachtify (YCHT) is its fractionalization of yacht ownership. This innovative approach allows investors to own a share of a luxury yacht without having to bear the full costs of ownership. Fractionalization democratizes access to the yachting lifestyle and provides a potential source of passive income through yacht chartering.
Currently, Yachtify (YCHT) is in its presale stage, offering an enticing pricing of just $0.12 per token. Investors who seize this early opportunity can enjoy a 30% bonus on their token purchases, making it an even more attractive proposition.
Supporters of Yachtify (YCHT) can take part in pre-sale and buy tokens here.
Ethereum (ETH) whales are still confident
Recently, Ethereum whales have initiated a massive sell-off, causing turmoil within the Ethereum community and concerns among investors. Two prominent Ethereum whales, identified as 0x6071 and 0x7641, sold a combined total of 19,090 ETH, amounting to roughly $35.7 million. This massive sell-off comes after the Ethereum Foundation offloaded 15,000 ETH ($29.7 million) to Kraken.
The considerable sales have triggered a wave of selling activity, resulting in a notable effect on Ethereum's price, which dropped from $1,900 to $1,850 in a matter of hours. As Ether currently hovers around the 50-day moving average, investor uncertainty and conjecture are on the rise. The latest moves by Vitalik Buterin and the Ethereum Foundation have left numerous individuals pondering the future of the cryptocurrency and the consequences of such extensive selling on the market.
Shiba Inu (SHIB) holders benefit from another phase of meme coin euphoria
Despite the recent purchase of over 10.25 trillion Shiba Inu (SHIB) tokens by large buyers, the price of Shiba Inu (SHIB) continues to decline. The substantial volume of purchases failed to prevent an 8% drop in Shiba Inu (SHIB) price over the past week, marking the third consecutive week of decline.
One possible explanation for this paradox is the rise of the Pepe (PEPE) meme token, which gained incredible momentum and reached a $1.66 billion market cap within the same three weeks.
It appears that PEPE may have diverted liquidity from Shiba Inu (SHIB), contributing to its ongoing price drop.
Join Presale: https://buy.yachtify.market
Website: https://yachtify.market
Telegram: https://t.me/yachtify
Twitter: https://twitter.com/yachtify_market