Uwerx (WERX) is a new project currently in presale that looks to disrupt the market for freelance workers. That is a fast-growing market, and Uwerx (WERX) has the advantage of being the first mover on the blockchain.
Uwerx (WERX) is an up-and-coming project
Uwerx (WERX) can be an ideal coin for growth investors because it has all the credentials required for outsized gains: largely unknown, primed for exchange listings, secure, disruptive, and a growing market. Uwerx is bringing freelance work to the blockchain with a platform, and having that niche in crypto means there is no competition for the project to grab market share from the Web2 market leaders.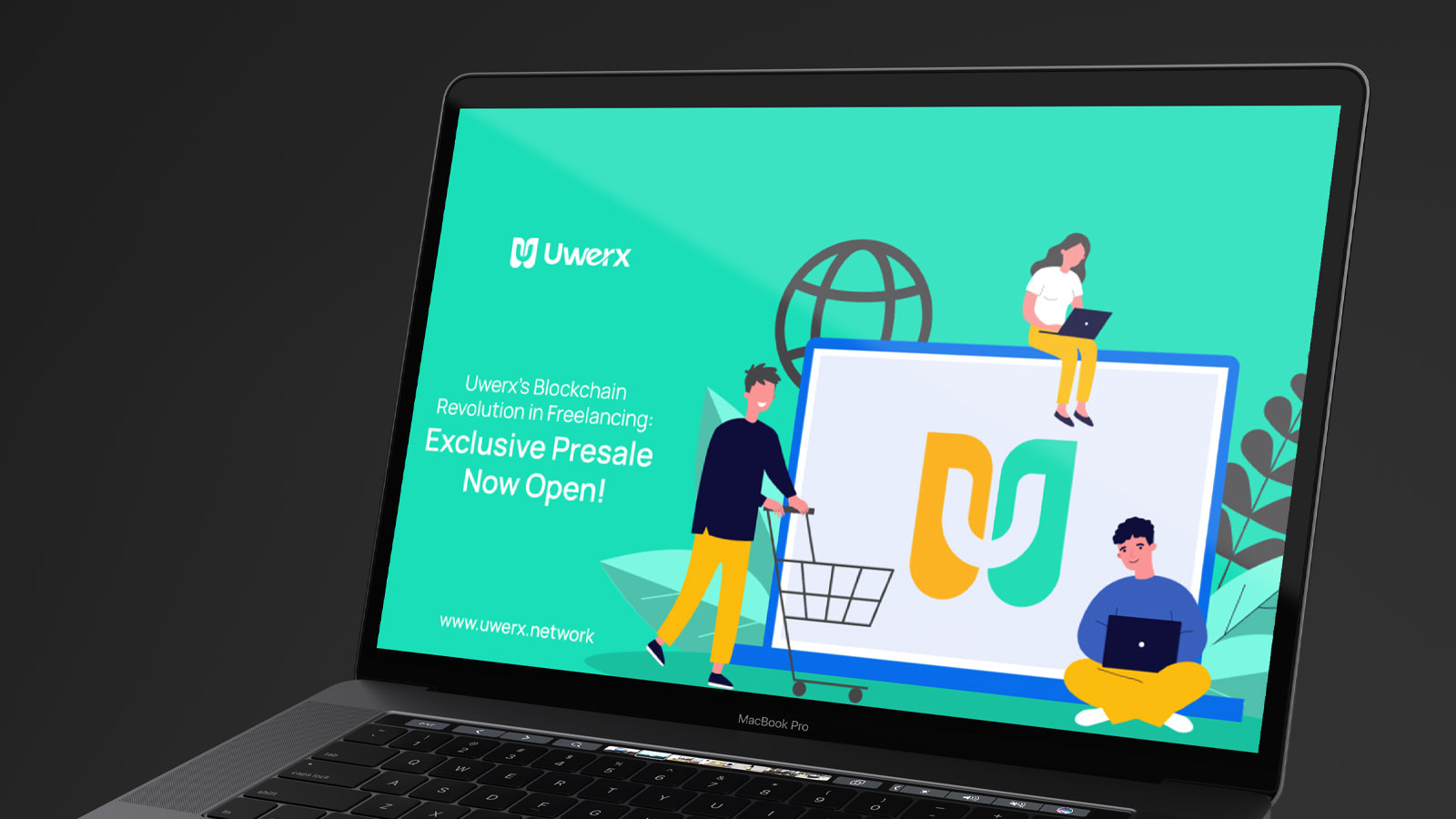 The gig economy is a fast-growing sector after the pandemic changed our working habits, and Uwerx (WERX) can benefit from that growing trend at the right time.
Uwerx was successfully audited by InterFi Network and SolidProof and there is a lock-up period of 25 years after presale ends, so investors know that their investments are safe and contracts will be renounced as soon as the project is ready to launch on centralized networks.
The digital ledger will bring fundamental advantages and Uwerx (WERX) is safe. Uwerx (WERX) wants to help workers by slashing fees from 20% to 5% and there are further benefits for employers such as secure data which can eliminate the potential for fake resumes or work histories. Investors should get in early as this project is likely to become a blue-chip cryptocurrency platform used by millions worldwide.
Axie Infinity (AXS) faces selling pressure from token unlock
Axie Infinity (AXS) saw a rebound for its token in early 2023, but there is a potential for further selling. One of the headwinds is an imminent token unlock which will release 4.89 million new tokens, representing 1.8% of the 270 million total supply, according to Token Unlocks. An analyst at Hartmann Capital said: "Historically teams have saved up announcements for unlocks. I think the market has become so reflexive that people buy in anticipation of unlock news."
The Axie Infinity platform is seeing a decline in its user base for the Axie blockchain game. The P2E game has seen users slump to 100,000 daily live players and 432,000 over the past month. This is a big decline from the 2.3 million players recorded at the project's peak in late 2021. Investors lost trust in Axie Infinity after the project's Ronin Network was hacked for $600 million.
Filecoin (FIL) is on the eve of major update
Filecoin (FIL) provides an example of what crypto projects can do when they have a niche idea with little competition. Filecoin (FIL) is a decentralized data storage platform and the investors saw it challenging the cloud storage giants outside the blockchain. That saw huge gains for Filecoin (FIL) in the bull market with the price of Filecoin (FIL) roaring from $3 in 2020 to $180 in 2021.
Filecoin (FIL) could not keep the momentum and slumped back before running into the bear market. The coin has since traded back near the $3 level making a small yet sure move towards the region of $5 as investors realize the decentralized storage market is a tough nut to crack for Filecoin (FIL).
Follow the links below to find out more about Uwerx's efforts to revolutionize the freelance industry and get your slice of the ongoing presale.
Presale: invest.uwerx.network
Telegram: https://t.me/uwerx_network
Twitter: https://twitter.com/uwerx_network
Website: https://www.uwerx.network/