Cryptocurrencies demand innovation and adaptability for success. With the market constantly evolving, new projects are emerging with the promise of revolutionizing the industry. Polygon (MATIC) has recently experienced a TVL surge, while TMS Network (TMSN) is making waves with its $0.08 price crossing and DeFund has launched on Arbitrum (ARB).
Polygon (MATIC) bridge TVL surges
Polygon (MATIC) recently experienced a surge in its bridge's total value locked (TVL) due to its zkEVM implementation. Crypto research analyst Tom Wann pointed out that the TVL increased by a significant 52%, amounting to approximately $3 million. However, despite this positive development, the price of Polygon (MATIC) has taken a hit, displaying a downward trend over the past 24 hours.
Polygon's (MATIC) price dropped by 3.81% during this period, and it continues to struggle against market leaders. The past week has been particularly challenging for Polygon (MATIC), as it witnessed a steady decline in price. It remains to be seen whether Polygon (MATIC) can regain its momentum and recover from this recent setback.
DeFund launches on Arbitrum (ARB), announces support for GMX
DeFund, a decentralized asset management platform, has launched on Arbitrum (ARB) and announced its support for the GMX protocol, improving the on-chain trading experience for its users. Arbitrum's (ARB) market cap is $1.4 billion, and it has a circulating supply of 1.2 billion tokens. Arbitrum's (ARB) price stands at $1.1, and its 24-hour trading volume is $512.9 million. However, the price of Arbitrum (ARB) has declined by 17.68% in the past week.
DeFund's decision to launch on Arbitrum (ARB) is strategic, as it offers a Layer-2 scaling solution that improves the efficiency and speed of Ethereum-based transactions. By making this move, not only are DeFund users benefiting, but it also signifies a vote of confidence in Arbitrum's (ARB) ecosystem. Arbitrum (ARB) strives to enhance Ethereum's scalability and throughput while maintaining its security and decentralization characteristics. DeFund's smart contracts can provide an enhanced trading experience for users by being implemented on Arbitrum (ARB).
TMS Network (TMSN) unlocks new opportunities for trading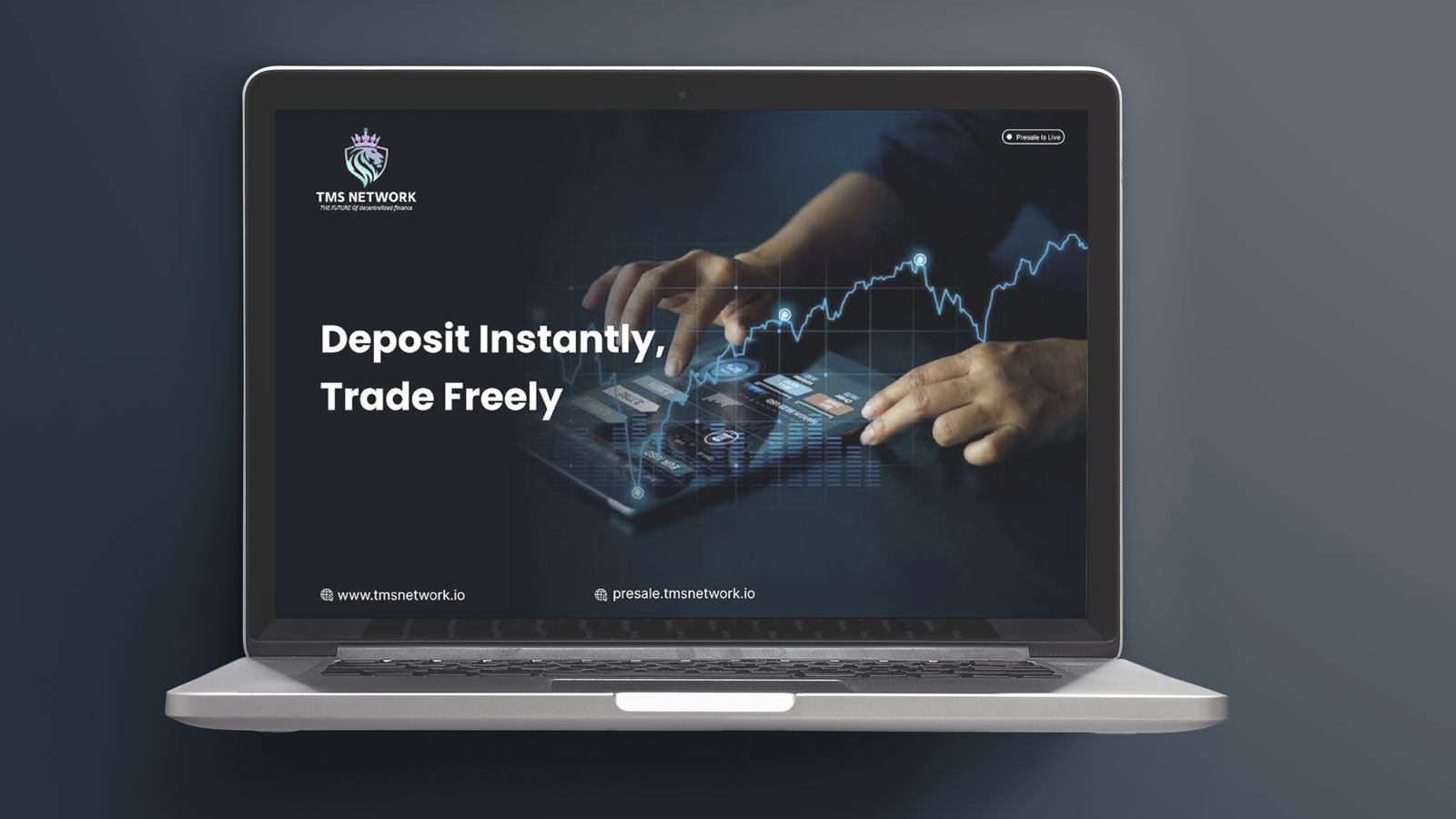 While Polygon (MATIC) and Arbitrum (ARB) face their challenges, TMS Network (TMSN) is steadily redefining trading with its unique set of advantages. Designed to be a highly scalable platform, TMS Network (TMSN) enables seamless trading of various asset classes, including cryptocurrencies, Forex, equities and CFDs, all from a single platform. What sets TMS Network (TMSN) apart is its user-friendly approach, allowing traders to engage in trading activities without the need to open an account on the platform.
This simplicity and accessibility make TMS Network (TMSN) an attractive option for traders of all levels of experience. TMS Network (TMSN) incorporates advanced technology that ensures price uniformity, superior scalability, institutional-grade liquidity, high-speed transactions and competitive trading fees.
The platform also provides essential tools such as MT4 and MT5 compatibility bridges, quants and technical indicators, empowering traders to manage their portfolios efficiently while minimizing risks. The success of TMS Network (TMSN) is evident from its presale phase, where the first two stages were sold out ahead of schedule. The demand for TMS Network (TMSN) tokens is a testament to the market's confidence in the project and its potential for growth. Currently available at $0.088, TMSN tokens present an interesting opportunity for early adopters.
Presale: https://presale.tmsnetwork.io
Website: https://tmsnetwork.io
Telegram: https://t.me/TMSNetworkIO
Twitter: https://twitter.com/@tmsnetwork_io