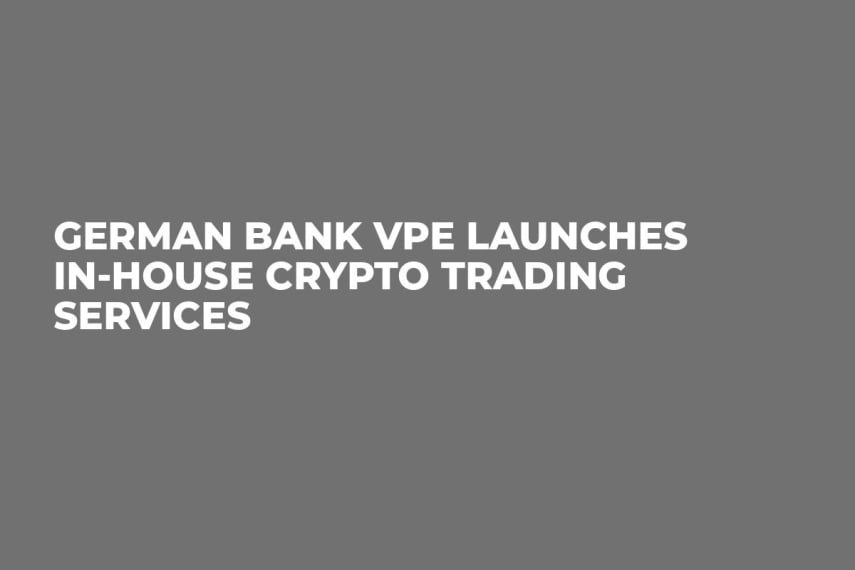 Cover image via U.Today
VPE (WertpapierhandelsBank AG) became the first German securities bank to launch regulated in-house cryptocurrency trading services Wednesday.
The Berlin-based bank offers investment and private banking solutions to individual customers, self-employed persons and small and medium-sized enterprises worldwide.
The move towards established banking institutions offering crypto trading services which currently exist in online marketplaces and crypto exchanges may pave the way towards adoption by other banks to provide similar trading products, experts say.
Katharina Strenski, public relations manager at VPE, says:
"Cryptocurrencies such as Bitcoin, Litecoin, Ethereum and others have become a promising asset class in recent years. To date, trading digital tokens has been restricted to crypto exchanges and online marketplaces."
Customers will receive access to an individual virtual currency wallet hosted by VPE making enabling fast and simple transactions and ensure higher security standards, the bank says.
Strenski added:
"Until now, institutional investors have faced high entry barriers to crypto trading. Our cryptocurrency trading services offer a much more convenient alternative."
VPE has received a license from German financial regulator BaFin (Bundesanstalt für Finanzdienstleistungsaufsicht) to offer customers secure and regulated crypto trading services and met anti-money laundering requirements to process individual transactions, the bank says.
SolarisBank, a Berlin-based fintech startup which raised nearly $70 mln in a series B funding round last month, will hold the escrow of VPE's virtual currency trading account, VPE says.