Future of Virtual Contact Centre 2021
Event details
Location:

Dates:

Wed, 09/15/2021 -

Website

https://www.groupfuturista.com/FOVC2021/

Price: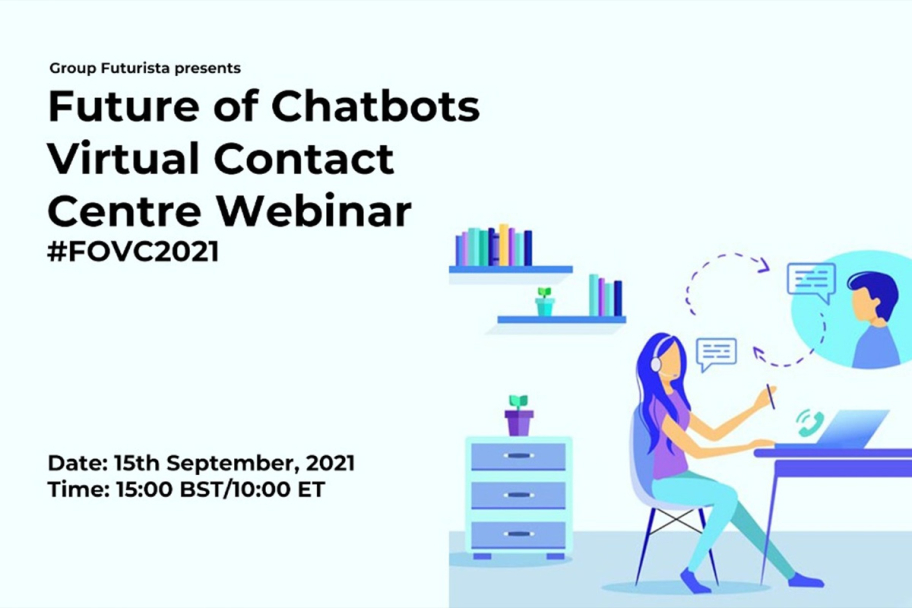 Cover image via U.Today
What if there was a way for companies to keep contact centre agents local, whilst keeping costs down and staff turnover to a minimum? Well, there might just be a way - the virtual contact centre. A 2020 study determined that $75 billion is lost by businesses annually due to poor customer service and that 86% of customers would be ready to continue a deal if they are able to emotionally connect with the customer service agent, this all but pronounces the need of a virtual contact centre for employees to be able to provide a more tailored experience to each customer.
The 'Future of Virtual Contact Centre #FOVC2021' webinar is being organized with the objective to explore how a virtual contact centre is useful for organizations to lower capital and operating expenses, while at the same time improving engagement by providing a more personalized experience.
What to expect?
Digital Sessions: Connect, listen and learn with our live digital sessions.

Digital Panel Discussions: Conversations and deliberations that are contagious

Digital Network: Network Digitally with industry leaders across the globe

Virtual one to one meeting: Effective one-on-one meetings are a powerful tool to connect and close the deals with your leads.
Webinar Highlights:
1. More than 7 Knowledge sessions consisting of interesting panel discussions.
2. Gathering of Industry's top leaders, experienced Solution Providers to discuss the upcoming innovations in Artificial Intelligence & Analytics for Financial Institutions.
3. More than 250 attendees, including Top-level Administrators and Senior Officials.
Keynote Speakers:
Andy Kingston : Head of Offshore Contact Centres and Conversational Banking at HSBC.
Paul Joesbury : Commercial Operations Director, Homeserve.
Renzo Urzua : Global Contact Center Training Manager, Mastercard.
Alejandro Simental : Director, Contact Center and Shared Services, AutoZone.
Virtual contact centres are the future as it is cost-effective and flexible to meet customer needs. Come join us and learn more as Group Futurista hosts 'Future of Virtual Contact Centre'!
Advertisement
Top
Crypto
News
in
Your
Mailbox
Top
Crypto
News
in
Your
Mailbox