Blockchain Without Borders Token Expo 2018
Event details
Location:

Dates:

Thu, 08/30/2018 - Thu, 08/30/2018

Website

http://liaoyuan.io

Price: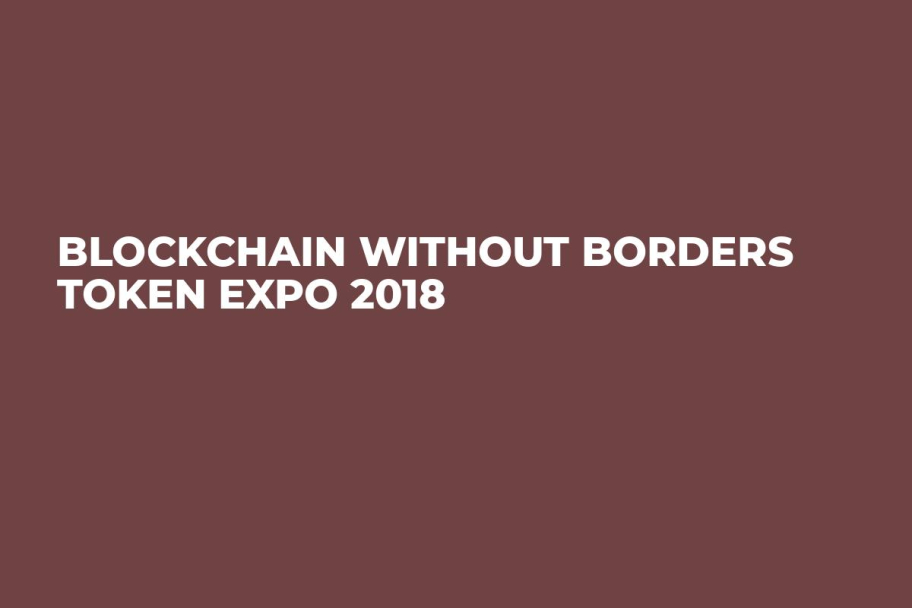 Cover image via U.Today
Blockchain Without Borders is an international blockchain brand created by Liaoyuan and Spark Blockchain Incubator. In May 2018, Liaoyuan and Spark Blockchain Incubator have successfully held The 2018 Blockchain Without Borders Summit at the Times Square, Manhattan, New York. The summit was one of The 2018 Blockchain Summit Week in New York.
Compared with the previous blockchain summits only focused on panels, 2018 BWB Token Expo will base on blockchain venture projects by integrating fireside chats, roadshows, and exhibition, which will greatly improve both the quality and quantity of the exhibitions. Token Expo will increasingly create more opportunities to attract investors focusing on emerging projects and help the development of blockchain applications.
Over 50 leading experts in Blockchain area present at our conferences regularly. Please send an email to hi@us.liaoyuan.io for speaking engagements.
Confirmed Speakers:
David J. Namdar | Partner, Galaxy Digital
S. Daniel Leon | Founding President & COO, Celsius Network
Aries Wang | Cofounder, BiBox
Gary Ross | Cofounder, Ross & Shulga PLLC
Katina Stefanova | CEO & CIO, Marto Capital, former Senior Executive and Management Committee Advisor Bridge Water
James Robert Collins | Cofounder, Lone Star Capital, Former President of New York Mercantile Exchange (NYMEX)
Peter Borovykh | Blockchain Solution Architect, Blockchain Driven
Victor T. Samuel | Founder & CEO, NV Global
Lingxiao Yang | Partner & COO, Trade Terminal
Jason Qiao | Former Executive Director, J.P.Morgan Asset Management
Sam Doctor | Managing Director, Fundstrat Global Advisors
Stephen Rutenberg | Shareholder, Polsinelli
Brady Dale | Lead Journalist, CoinDesk
Ray Zhang | CEO, Cointime
Gary Chen | Cofounder & CEO, Deuro
(Keynote)Jenny Vatrenko | Cofounder & COO, Oath Protocol
Rum Yu | Partner, Collinstar
Daniel Wang | Founder, Loopring
Wilfred Daye | Head of Financial Markets, OKCoin USA Inc.
Stephen Drew | Partner, Crypto Global Capital, LP
Matt Hu | CEO, TokenInsight
Ari Kamlani | Principal Technologist & Data Scientist, ThoughtWorks
Martin Chen | Managing Partner, G.D.V. Consulting
Marat (Mark) Arguinbaev | Executive Editor, Null TX
Lewis Cohen | Lawyer, DLx Law LLP
Four Topics
Parent Chain: the ultimate battle, looking for the balance of "fairness" and "efficiency"
DApp Industry: the best experimental field for blockchain technology
Exchange Future: trading is mining or centralized
Investment Institutions: the logic behind digital token investment
The 2nd U.S. Blockchain Venture Competition
The aim of the 2nd North American Blockchain Venture Competition is to provide a unique platform for the digital currency startups. The competition will be seeking for more professional and technical talents of blockchain, and discover more potential, valuable and influential innovation projects. We will also award the team with some outstanding awards. Send your whitepaper or bp to hi@us.liaoyuan.io
About Co-Host: Liaoyuan、Spark Blockchain
About the Organizer: AstroHash

Advertisement
Top
Crypto
News
in
Your
Mailbox
Top
Crypto
News
in
Your
Mailbox