So, you've been hearing about Bitcoin the whole year but you were still reluctant to jump on board. Maybe you found out about the currency last week? In any case, it doesn't matter. If you weren't (at least) emotionally invested in this subject before, there is a good chance your knowledge is very superficial, and there are plenty of things that have to be cleared up while you are learning how to invest in cryptocurrency.

Is Bitcoin a Ponzi scheme? Why is Bitcoin so expensive, and does it have any value at all? How do you invest in cryptocurrency? If you ever asked one of these questions, you are already in the 'intrigue' phase of cryptocurrency investment, and in order to further success with cryptocurrency investment, you need entry-level guidance.
By having access to the resources that are mentioned in this list, you will be able to significantly speed up your learning curve.
Reddit
Reddit has always been a rallying force that unites crypto enthusiasts throughout the world. According to Alexa, it is supposed to be the third biggest website in the world, trumping many social media giants. In order to start investing in cryptocurrency, you might consider checking many crypto-related subreddits. In fact, even some minor coins have their own vibrant communities on Reddit. Case in point: r/dogecoin, which has almost more than 127,000 subscribers.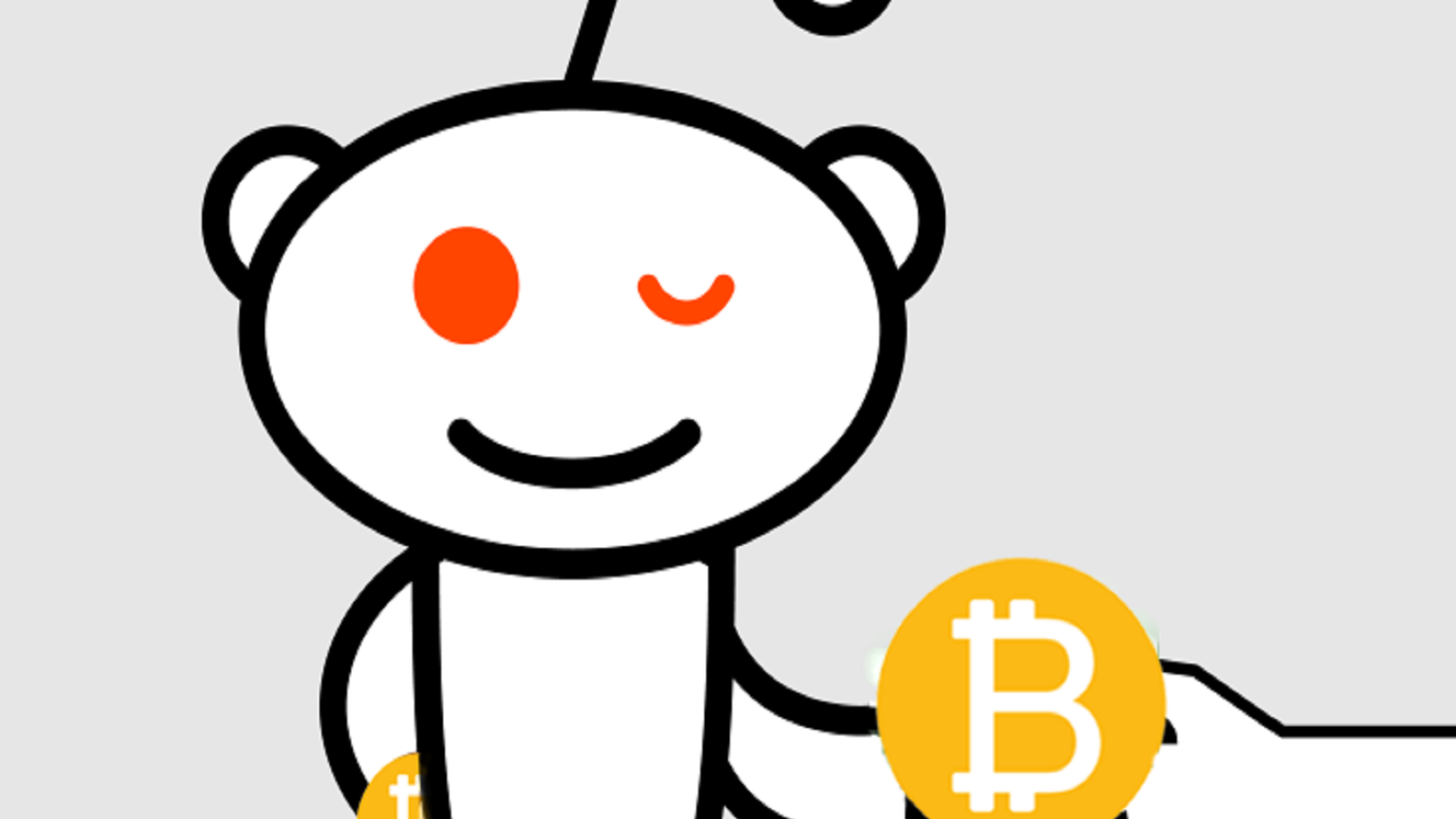 (Source: coindiary.net)

Before divining into any specific coin, you may want to check some general subreddits, with r/CryptoCurrency being the most popular crypto-oriented sub (more than 755,000 subscribers). The community is huge, but it might be overwhelming for new users, and it has many trashy posts. If you couldn't find your cryptocurrency investment advice here, check out r/CryptoMarkets — a smaller subreddit with a knack for in-depth market analysis.

In order to realize why would you want to invest in a certain coin, you have to do profound research on the technology that underpins a certain coin. /r/CryptoTechnology is a perfect option for those who want to stay away from stale memes, fully focusing on the technical details (this subreddit only allows text posts).
Twitter influencers
Twitter is yet another contender for the top place to learn about cryptocurrency investments. You can get a real sense of the nascent industry by following the accounts of many influential personalities in the crypto space. On top of that, Twitter is generally considered to be the best source of breaking news. Keeping your fingers on the pulse of the constantly developing industry is vital for becoming a successful investor.

Some of the biggest names that definitely should appear on your Twitter feed include: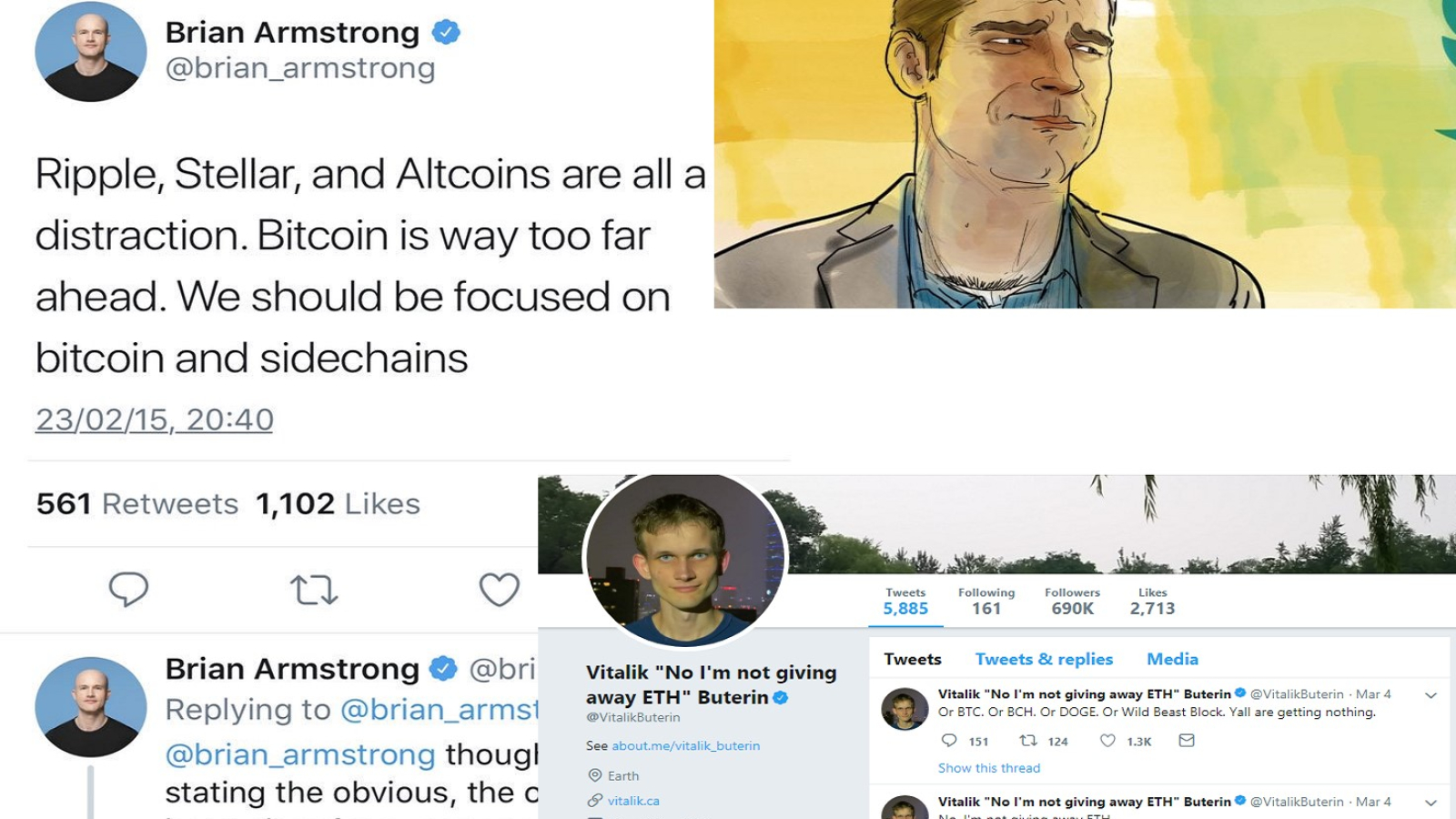 Of course, while stepping into the wilderness of crypto Twitter, you should keep in mind that there is a lot of FUD and disinformation.
Telegram channels
Telegram, the ubiquitous encrypted messenger rolled out by Pavel Durov, turned out to a major hub for crypto enthusiasts. Those who want to start investing in cryptocurrencies have to choose their strategy (from long-term holding to day trading). Anyway, it is always worth knowing what is hot in the world of crypto with the help of crypto trading signal channels — they are able to predict the price movements of certain altcoins with different accuracy. Crypto Addict is known to be one the most salient examples of such channels (they offer fairly accurate altcoins signals and even ongoing coin reviews).
Apart from that, there are communities for all types of holders, traders, investors (whatever your niche in the crypto space is). You can get the freshest news about the coin you are holding as well as engage in discussions with other like-minded individuals. Here are some of the most popular crypto-related Telegram channels:
| | |
| --- | --- |
| Name of the channel | Number of subscribers |
| DeCenter | 75,100 |
| Cointelegraph | 53,700 |
| ForkLog | 44,000 |
| News.Bitcoin.com | 33,100 |
| Penthouse | 26,900 |
Cryptocurrency news aggregators and tools for analysis
To keeps tabs on everything that is going on in the world of crypto, consider following some of the most popular crypto-oriented news aggregators (including cryptopanic.com, coinspectator.com, etc.).
There is also a Blockchain calendar for all upcoming events — coinmarketcal.com. All the upcoming initial coin offerings will remain under your radar with icotracker.net.

CoinMarketCap and TradingView are among the must-have websites every crypto trader should know about. These are perfect places for performing an in-depth analysis of cryptocurrency assets before making an investment decision.
Top crypto channels on YouTube
The world's leading streaming service offers a lot of content on how to buy and sell cryptocurrencies (these videos even cover such far-fetched topics as building your own Blockchain!). Simply search the respective keyword, and you will find a myriad of related videos — a boon for those who want to learn how to buy cryptocurrency.
At the same time, there are top-quality channels with an already established community of crypto evangelists. Andreas Antonopoulos is one of the most prominent Blockchain experts in the crypto space whose opinion definitely matters to anyone who is making their steps in the world of crypto. In 2014, he rose to prominence after publishing his groundbreaking book 'Understanding Bitcoin'.

Decentralized TV is a channel where a seasoned crypto expert covers the latest cryptocurrency news. Peter Saddington is the name of its famed host who bought a Lamborghini with crypto and also made numerous appearances on CNBC.
Lastly, David Hay is a good choice if you are looking for a detailed analysis of most popular cryptocurrencies on the market that might end up in your in your investment portfolio.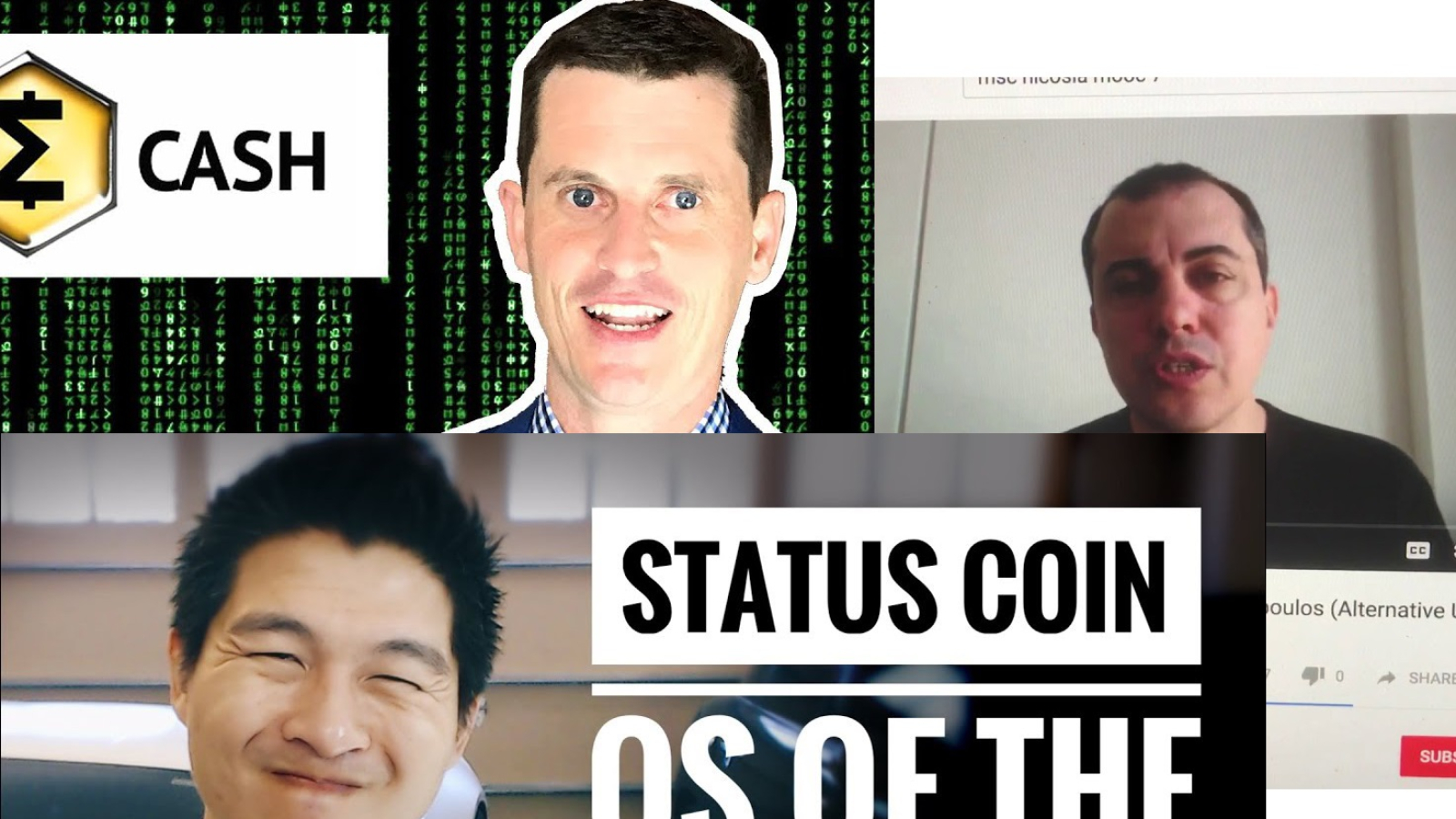 Popular cryptocurrency exchanges
Once you've learned the basics of cryptocurrency investment and picked up the coin you want to put your money into, it's time for some action with actual cryptocurrency investment sites.
Coinbase, an $8 bln exchange, is leading the way as one of the most popular exchanges on the planet. In its FAQ section, you can find the answer to any question pertaining to cryptocurrency investment. It also has top-notch customer support.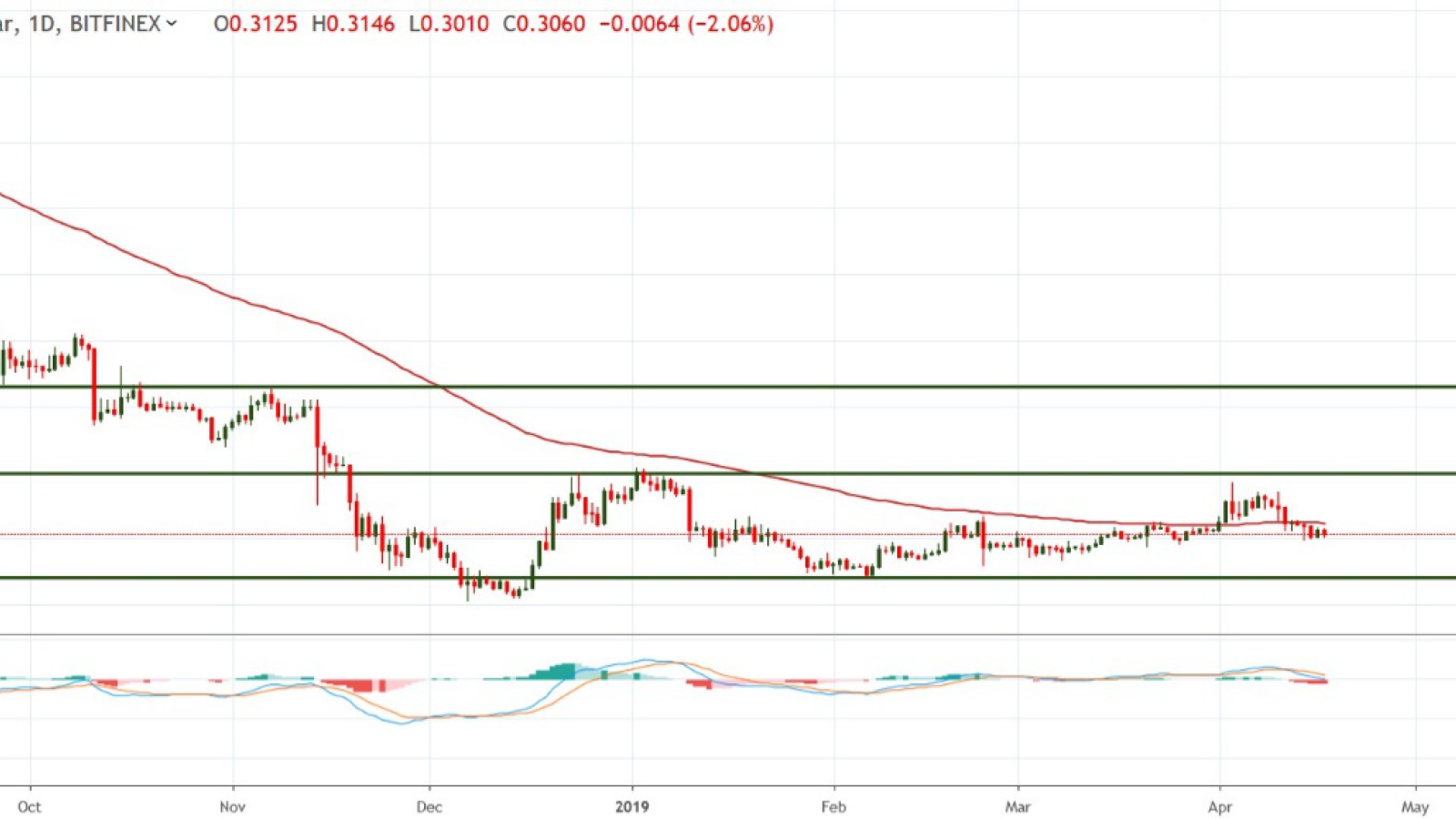 The list of other popular beginner-level exchanges where you can invest in cryptocurrency includes Kraken, Binance, Coinmama and more.
Online courses
Both Udemy and Coursera already have excellent courses for different levels of crypto enthusiasts, but you will have to shell out a dollar or two in order to get access to them.
Those who are already familiar with Coursera (and many similar services) should definitely check out their courses that are specifically devoted to cryptocurrencies. It's a very convenient and entertaining way to learn more about the nascent asset class. All courses are designed by lecturers from top universities. It's the perfect icebreaker for those who don't know how to invest in cryptocurrencies.
On Udemy, Suppoman teaches more than 29 crypto-related courses for more than 270k of participants (and the price is rather competitive — only $12 per course).
Bitcoin Wiki
For any kind of crypto-related content, you can also consult Bitcoin Wiki, which contains more than 1,150 pages of crypto-related content that pertain to exchanges, mining, and other issues that might be interesting for a run-of-the-mill cryptocurrency investor. The actual Wikipedia can also be quite informative. Ironically, the creator of the Bitcoin Wikipedia page never himself invested in any cryptocurrencies, but he certainly knows a great deal about how to invest in digital assets.

If you are a complete newbie who feels overwhelmed by a plethora of technical terms, it would be a good option to visit the Simple Wikipedia page. Here, everything is explained in a very straightforward manner, and numerous crypto-related articles are available in several languages.
Crypto-related forums and the blogosphere
Medium and Steemit both have a large crypto community. One can find information on practically any interesting topic here. Medium is a platform that allows startups to engage with their community, making certain official announcements.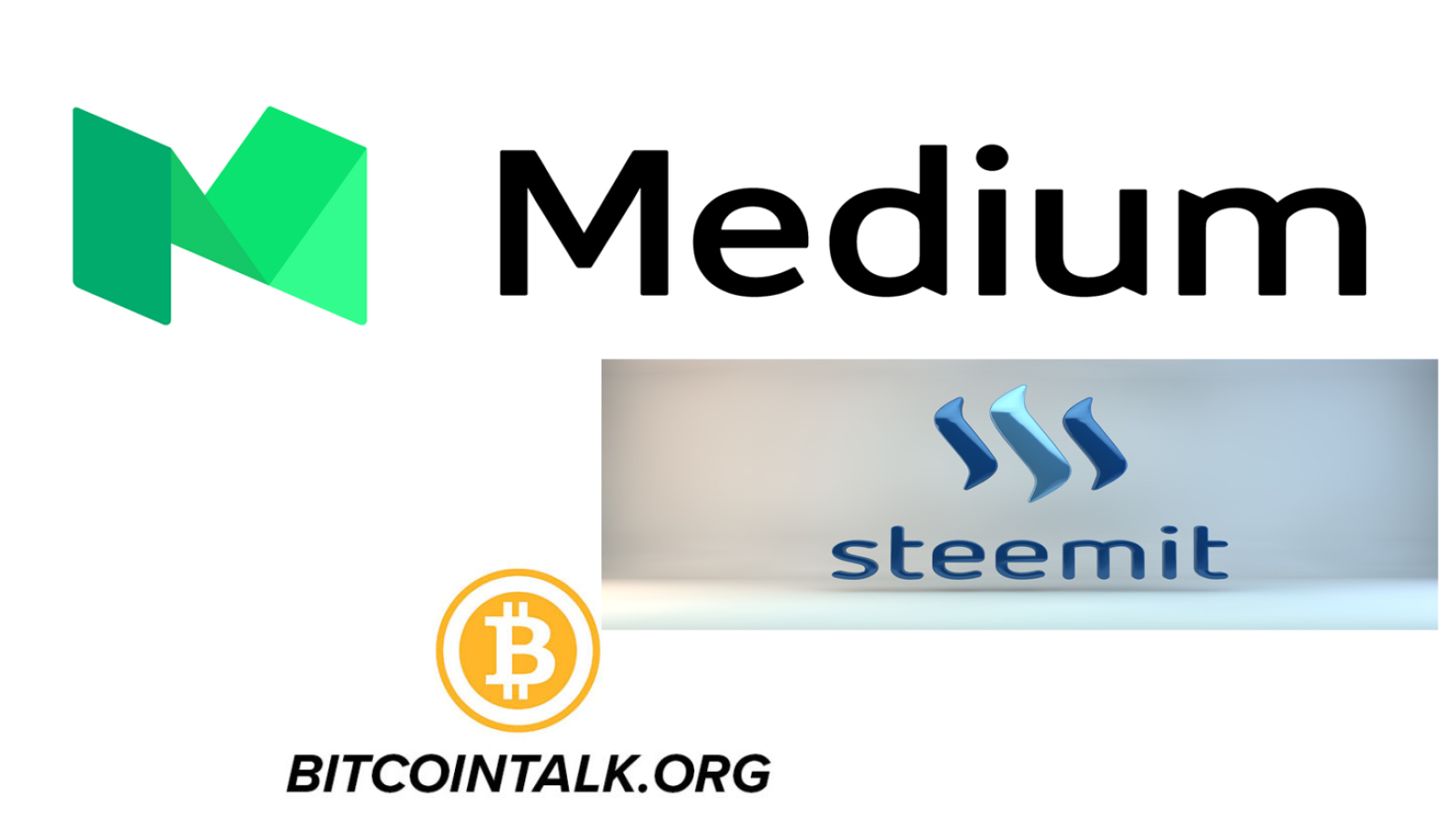 Meanwhile, every Bitcoin investor definitely knows about the existence of bitcointalk.org, the legendary forum that probably represents the biggest community in the world with many members who jumped on the Bitcoin bandwagon early, but it constantly welcomes new investors. As of now, the 'Bitcoin Discussion' section alone features more than 2 mln posts, while the 'Mining' section also surpassed the 1 mln mark. With such a gargantuan amount of information, it won't be difficult to determine the best way to invest in cryptocurrency.
Mindset Training
While diving deep into the world of crypto, one should remember that the success of your investing (especially when it comes to day traders) largely depends on your ability to pull yourself together and control your emotions. Whether you are a beginner crypto investor or a full-time trader, it's a good option to program your mind for success. "The Obstacle Is The Way" by Ryan Holiday is a good way to help you help you physiologically prepare for crypto trading. Part of this Udemy course also focuses on developing your trading mindset.
Conclusion
Becoming a cryptocurrency investor from a scratch may not seem like an easy feat. However, our top 10 places to learn how to trade cryptocurrency, which includes the industry biggest influencers as well as the most vibrant cryptocurrency communities on the web, will certainly alleviate the task.