SEC Chairman Jay Clayton made public today during his speech at the Consensus: Invest conference that he is not yet comfortable with Bitcoin and other cryptocurrency ETFs. The main reasons behind his unease are the risk of manipulation and lack of solid market surveillance. The chairman stated:
"What investors expect is that trading in the commodity that underlies that ETF makes sense and is free from the risk of manipulation […] It's an issue that needs to be addressed before I would be comfortable."
In the meantime, Bitcoin just had its best day in weeks, posting an 8.50% gain and climbing above the key $4,000 mark.
Chart Analysis – BTC/USD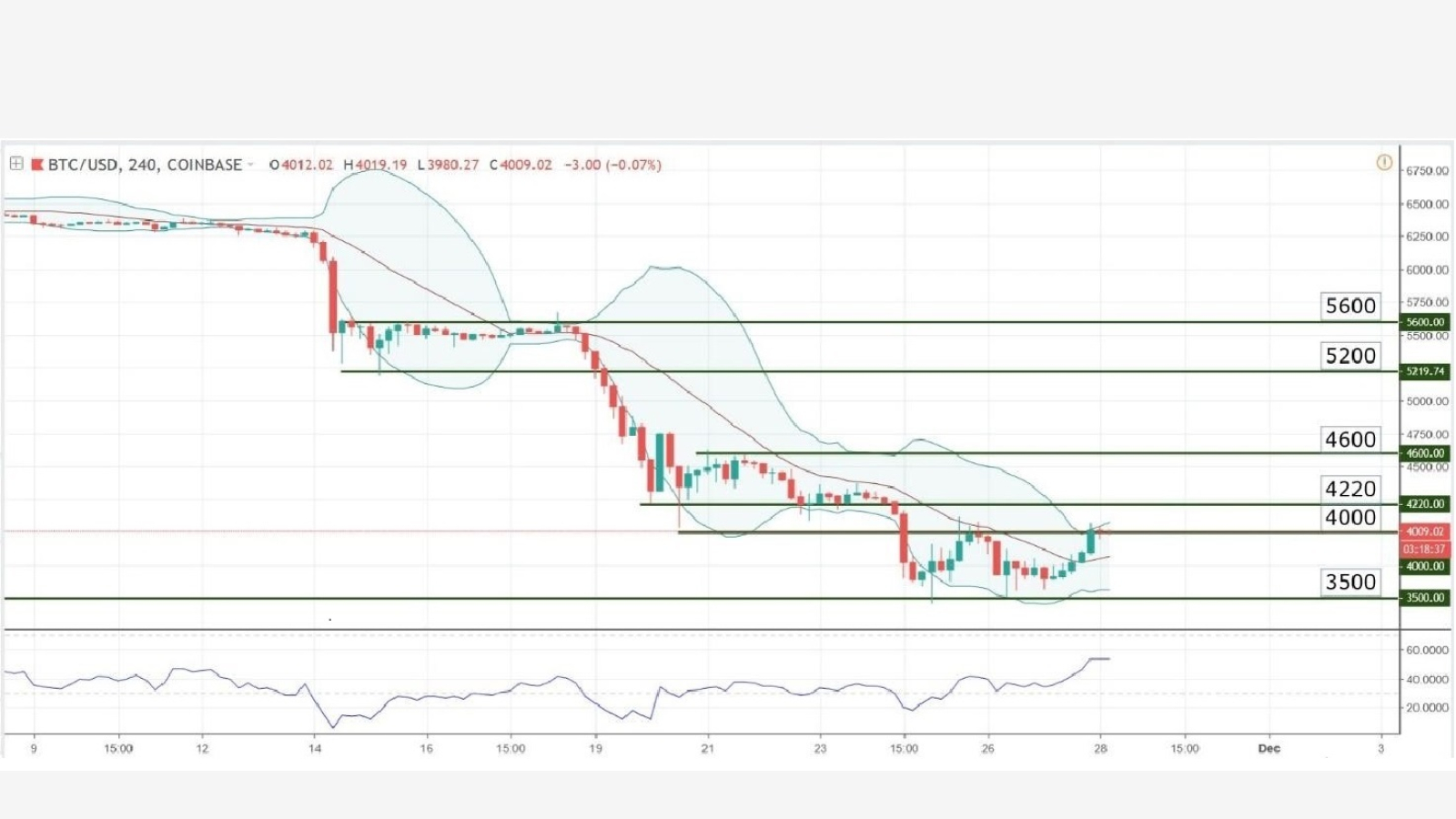 Currently trading at $4,011 on Coinbase and higher on crypto-to-crypto exchanges, Bitcoin is still down more than 11% for the last 7 days, but it is showing increased bullish pressure and potential for more upside.
After the double bottom formed around 3500 support, the pair climbed, but it is now at a crossroad: if it can break the current resistance at 4000, it will most likely move above 4200 during the days to come, but otherwise it will probably drop for another test of 3500. Although we are in a clear downtrend, the chart shows bullish signs, so we favour the buy side, at least for the short term.
Support zone: 3500
Resistance zone: 4000 followed by 4200
Most likely scenario: move to 4200 if 4000 is broken decisively
Alternative scenario: rejection at current levels and move into 3500