Over the last few days, Bitcoin has shown the first spike this year. The market was caught by surprise. To numerous crypto bulls it perhaps looked like the situation that occurred at the end of 2017, when Bitcoin prices grew almost every day at a high pace and ultimately soared to nearly $20,000, taking altcoins up along trading charts.
The Bitcoin rally could be brief
As the week began, the BTC quotes jumped nearly 30 percent after showing a steady rise in March. Experts and regular traders still do not know the exact reason for this sudden rally, although there are enough to choose from.
Forbes believes that if the rally was not due to strong fundamental factors, it may well end soon. This is perhaps already starting to show – top ten coins, such as XRP, ETH, XLM, BNB and others are starting to lose what they have gained on this upsurge.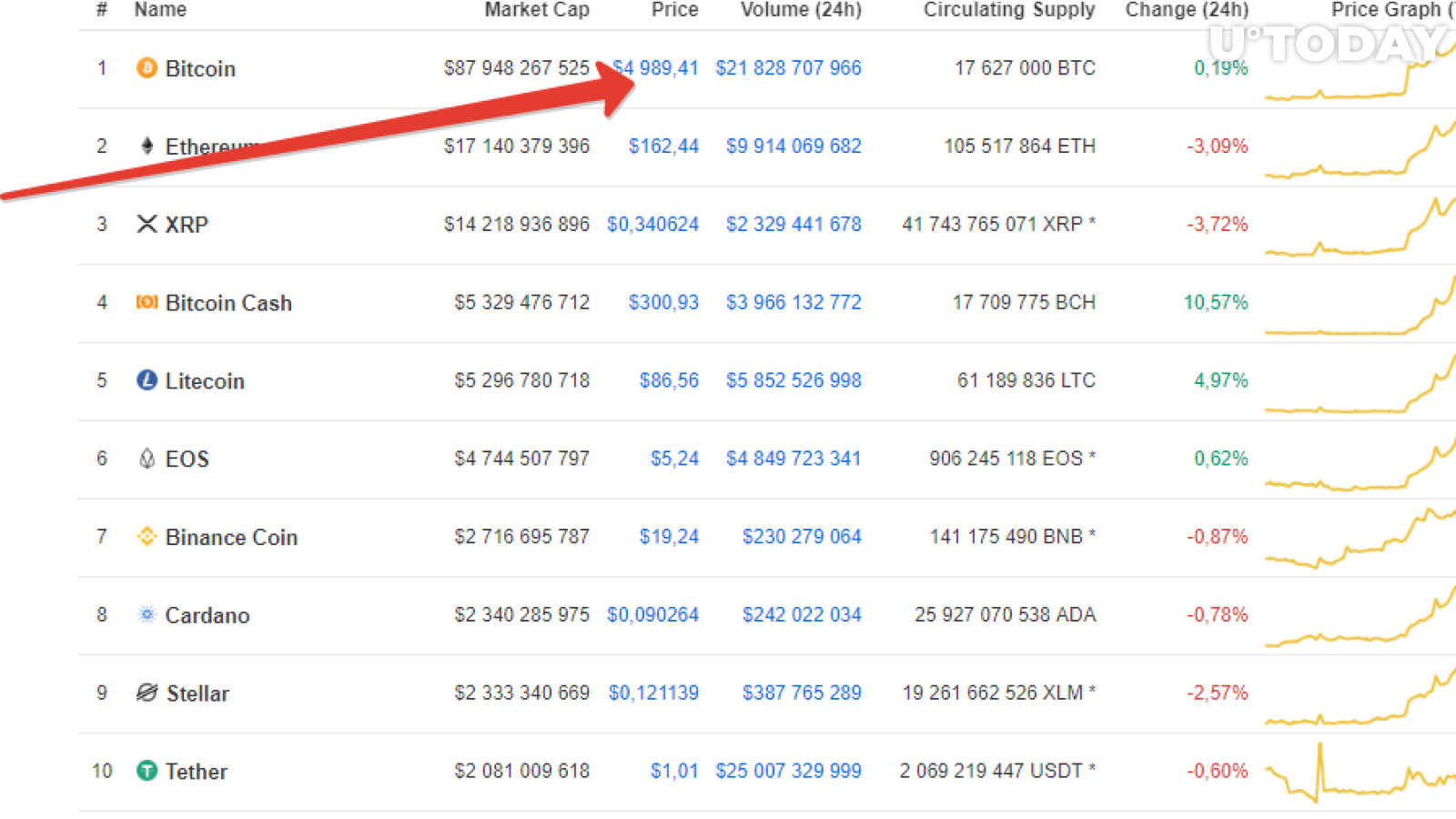 Since Monday, the crypto market value has jumped by $30 bln. The majority of traders have put this surge down to the mysterious investor who reportedly bought BTC for $100 mln. This made trading bots get down to buying BTC too.
However, as reported by Bloomberg, analytical firm Flipside Crypto from Boston found out that the Bitcoin rally was provoked not by the private investor and the bots, but it happened due to 90 percent of Bitcoin wallets being active for two weeks already.
The top 10 coins start to decline
Coinmarketcap shows that Bitcoin's peers, such as XRP, ETH, BNB and other top ten assets are already losing their value added over the last few days.
The only assets to stay in the green at press time are Bitcoin Cash, EOS and Litecoin with BCH being the top performer.
A top analyst of eToro, Mati Greenspan, believes that the market has not shown any prominent bullish signs yet.
"Price action has been bullish lately but we need to see it sustained over a longer period of time to call it a bull market."
Simon Peters from eToro believes that Bitcoin just might try and test the $6,000 level.
"Bitcoin has sprung back to life on a new wave of momentum."
"The new resistance level of $6,000, where price held for months last year, is now in play. What happens next will be crucial. How price reacts to a retest of the $6,000 level will have a lasting impact on the mid- and long-term outlook for bitcoin."