XRP, the third biggest coin by market capitalization, is about to form a golden cross pattern. If it follows Bitcoin's lead, substantial price gains seem imminent at this point, but it is yet to be seen whether XRP will manage to retest its ATH of $3.30.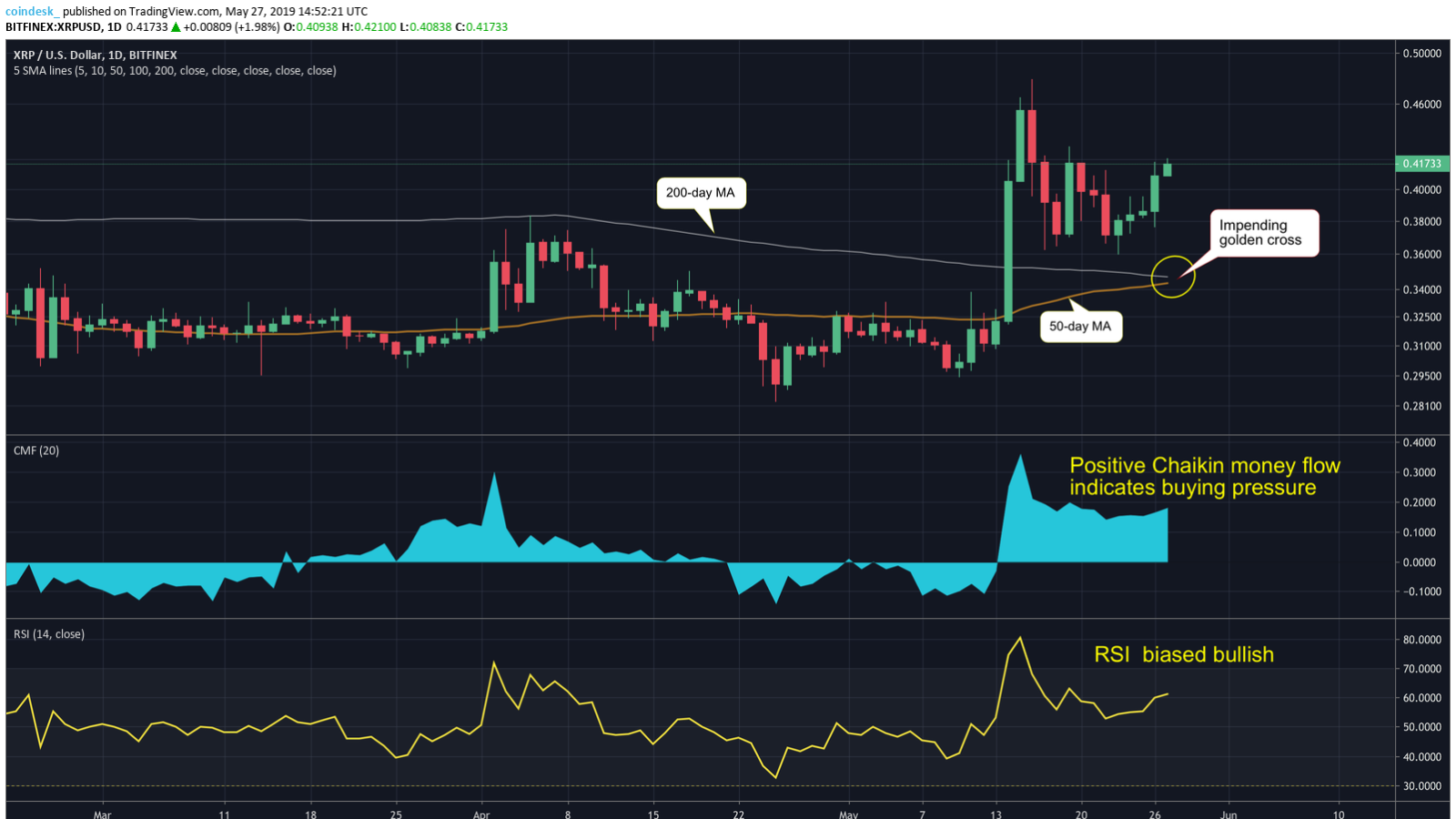 An underperformance
While Bitcoin and some altcoins stay in the limelight, there is one major cryptocurrency that ended up on the sidelines – Ripple's XRP. Its YTD price increase of 9 percent pales in comparison to that of Ethereum (87 percent) and Litecoin (227 percent).
Over the last month, XRP did spike by more than 27 percent, but it still feels underwhelming compared to its 73 percent rally in September when it flipped Ethereum. Things are about to change now.


An uber-bullish pattern
XRP is about to form a golden cross, a major bullish technical indicator that appears when the 50-day MA crosses above the 200-day MA.
This is one of the sought-after patterns since it usually serves as a surefire hint of a bullish reversal.

As reported by U.Today, Bitcoin achieved a golden crossover around the time its price reached the $5,500 mark, which was a new yearly high. After that, the BTC price started its steady climb to $8,900. Hence, one can assume that XRP will face the same fate.