Headed by Justin Sun, the Tron Foundation keeps going forward with developments. The Dapp Review website states that the amount of dApps on Tron is now almost 400. Dapp Review tracks blockchain apps on various platforms. Currently, it records 397 dApps created on Tron.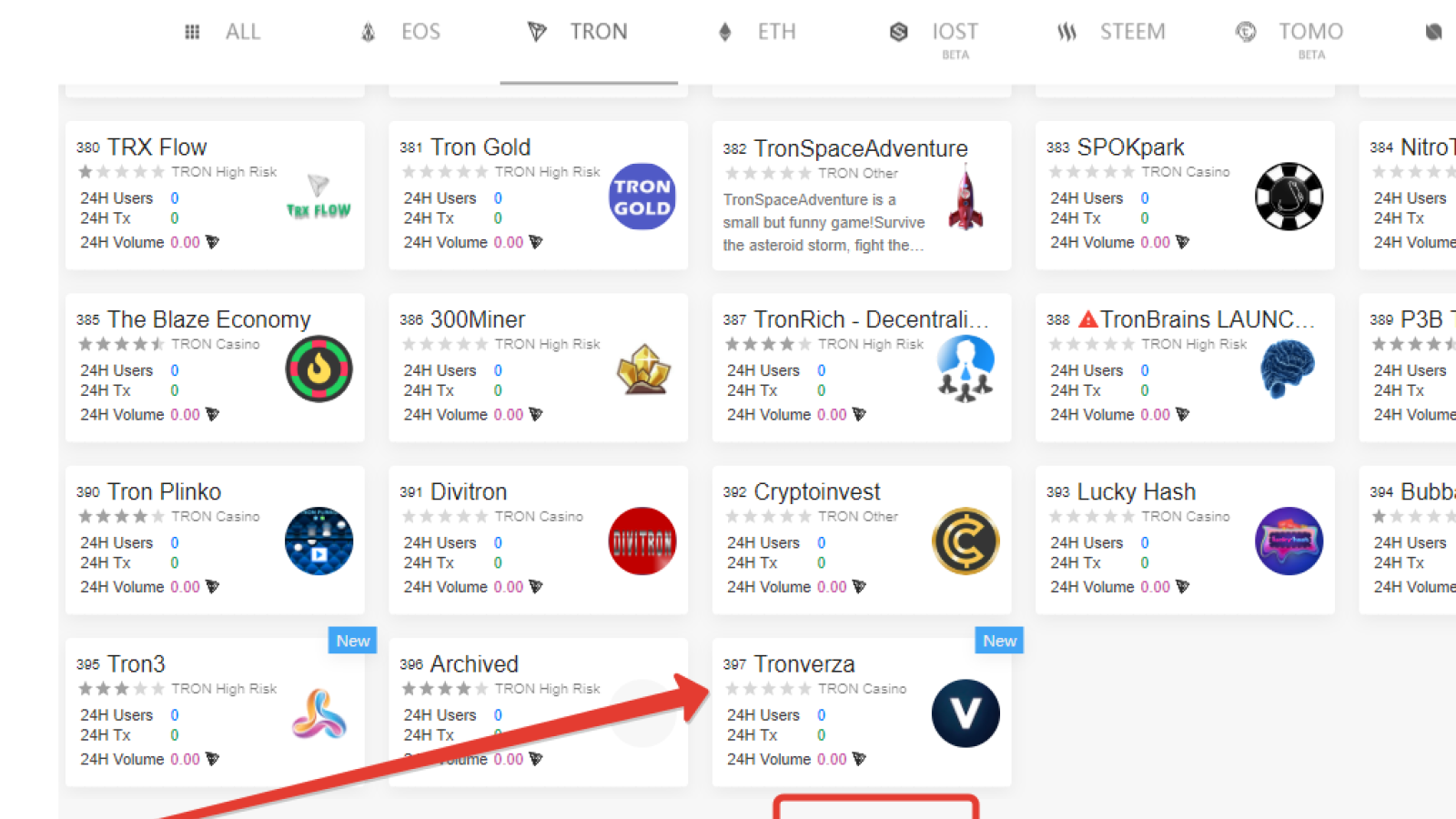 The Tron Foundation has managed to reach this milestone in slightly fewer than 200 days. The process started in mid-autumn 2018, when Tron Virtual Machine started off.
Tron eager to be first in the dApp industry
When it comes to dApps, Tron is showing an aggressive advance. It has already surpassed Ethereum and EOS in this field.
Last week, Dapp Radar recorded Tron dApps to be among the top ten decentralized applications. Regarding the circulation of USD within 24 hours on this website, nearly all six DLT applications run on Tron too.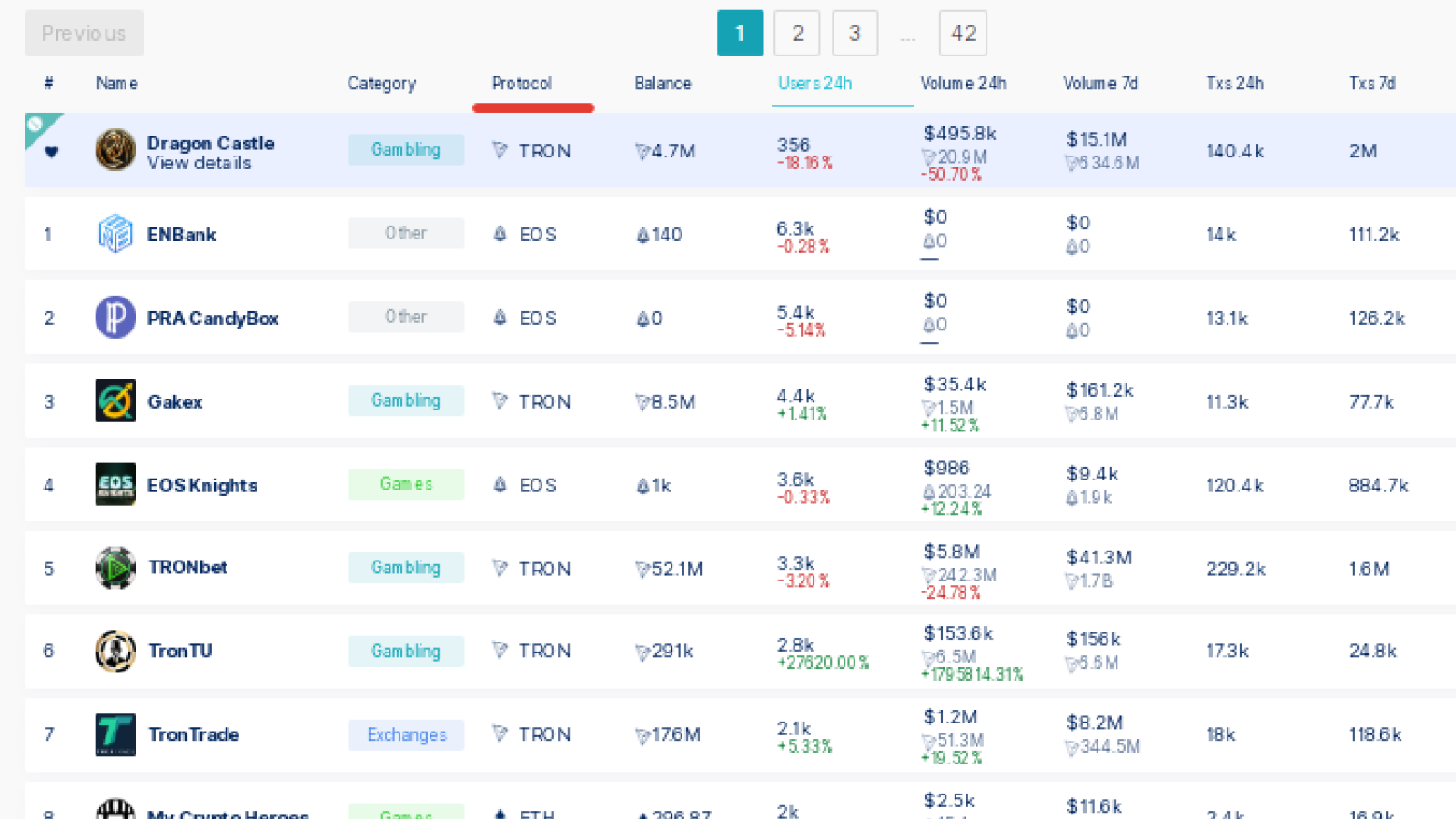 https://dappradar.com/rankings
Other recent achievements
Among other recent milestones is that 4.5 percent of all USDT has now been transferred to Tron.
Recently, Huobi Global crypto exchange also kicked off Tron-based futures contracts. TRX was the 7th digital coin that Huobi Global added.
#TRX contracts are now available on @HuobiDM, the leading trading platform for cryptocurrency derivatives market, which supports contracts margin trade with leverage. Happy trading. #TRON $TRX pic.twitter.com/oU6VgWOO4K

— Justin Sun (@justinsuntron) April 26, 2019
Besides, Liverpool FC sent an invitation to Tron, as well as Binance and Kraken. Even though the goal of that 'invitation' was not an official partnership as Justin Sun thought at first, it still shows that this major player in the football industry is getting interested in crypto and blockchain technologies.