On Saturday, December 8, the market seems to be having a break from bearish pressure.
From the top-10 list only two coins are in the red – Litecoin (9 position) and BCH SV.
Curiously, the latter has dropped from position 5 yesterday to 7th place. It is one step behind BCH ABC (6 position). Tether has been in 5th place since yesterday. Bitcoin is showing a tiny rise, trading at $3,430.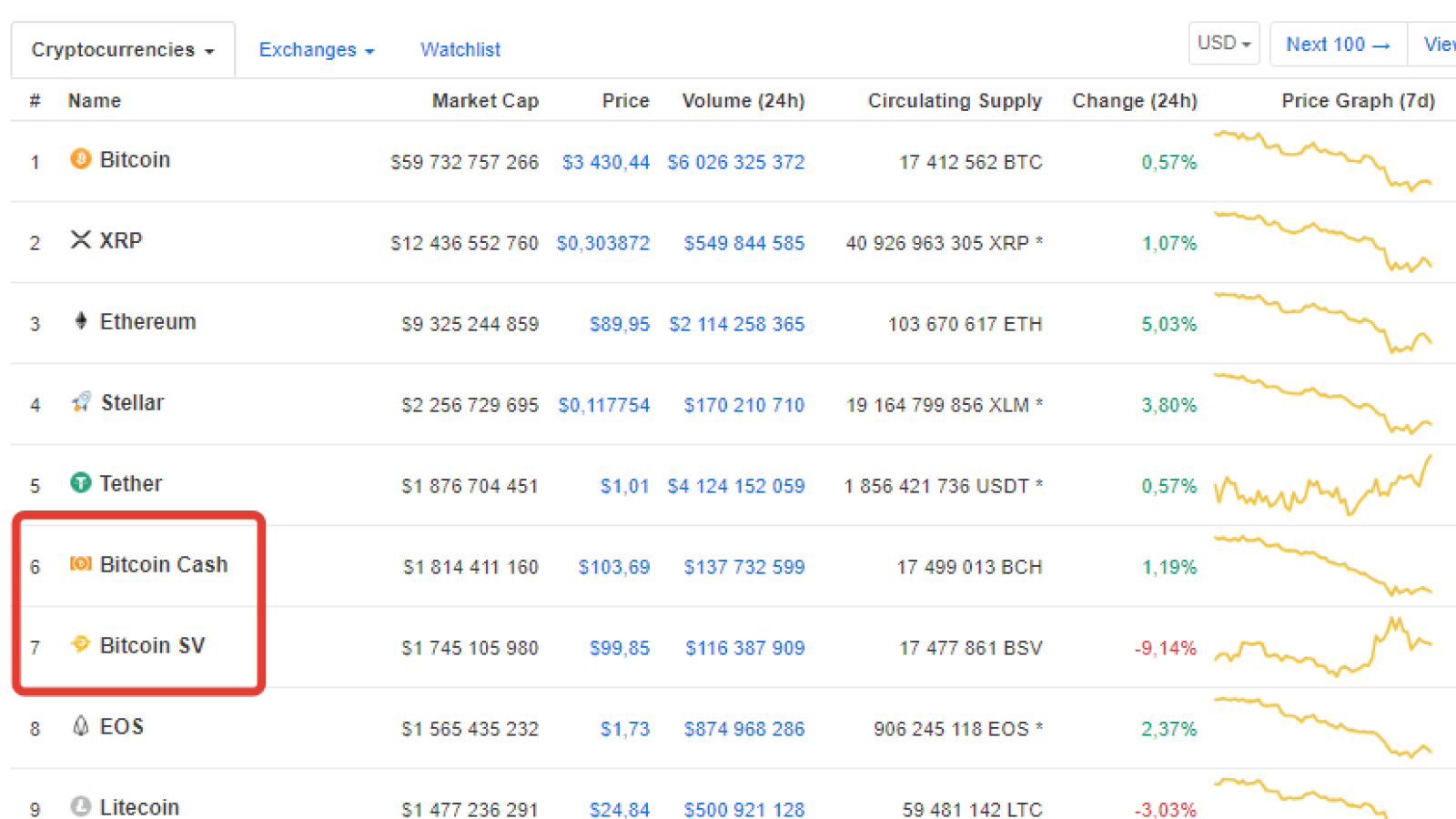 Coin shift on the top-10 list
On Friday, the Gemini crypto exchange, set up and run by the Winklevoss crypto twins, announced that they are going to add BCH ABC, ignoring BCH SV. This could be one of the reasons of the shift in the market position of these two coins, as well as their price.
At the time of writing, the price of BCH is $103.69 (the market cap is $1 814 411 160). Its rival BCH SV is trading at $99.85 (the market capitalization is $1 745 105 980).
Binance Coin has moved back to position 15 from 13th place, having stayed in a place closer to the top-ten for a brief while. The current rate of the native Binance asset is $4.54, with the market cap of $594 038 325. Recently, Binance has announced the launch of the Sub-Account feature for institutional traders.
IOTA and NEM have returned to the positions they had held previously – 13 and 14.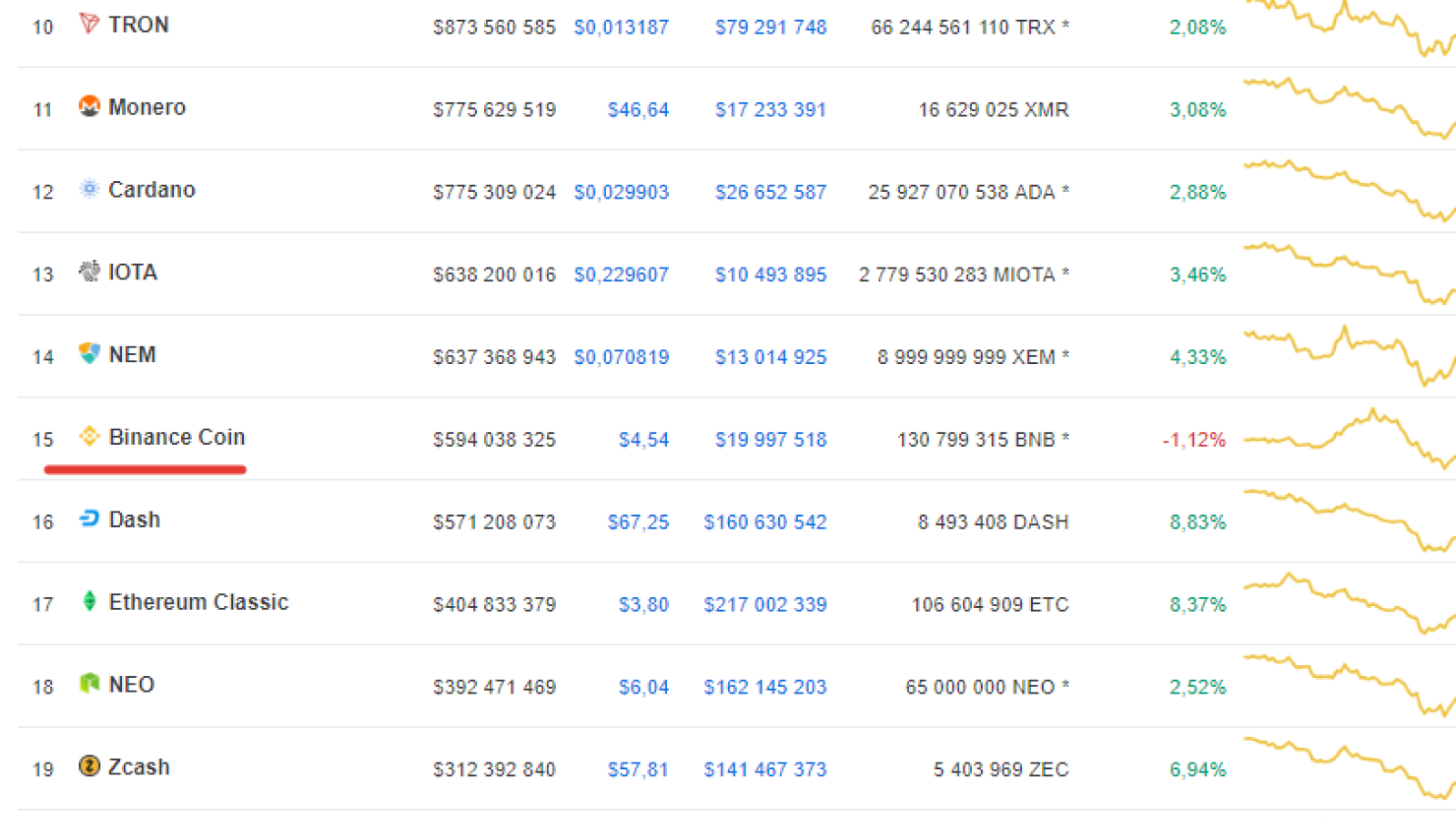 More effort but no result
DASH remains in 16th place despite the fact that one of the world's largest fast food chains, KFC, announced on Friday that it is starting to accept DASH in Venezuela, intending to do the same in other Latin American countries soon.
Latin America, with its countries facing a hyperinflation at the moment, is actively using Bitcoin and DASH. The latter has been actively increasing its presence in the region, but it does not seem to help the coin's price grow. However, over the last 24 hours the asset has shown a growth of 8.83 percent.
The only losers in the range from top-20 to the top-10 are BNB and DOGE (20th place).
Even Ethereum Classic has risen 8.37 percent, despite the recent news that one of the major dev teams, ETCDEV, is abandoning the project over the lack of funds from the community.
The rest of the top-100 market
As for virtual assets beyond the top-20 list, the crypto market is mostly bullish today, except for 17 coins, among which are stablecoins TrueUSD and USD Coin.
However, U.Today has recently reported that several prominent traders forecast a further BTC fall, meaning this bullish wave may turn into a bearish one again as soon as tomorrow.