Unfortunately, the crypto market could not fix after yesterday's growth, and the rates of most coins have slightly declined. There may be a few reasons for that. One possible cause of the correction is the announcement of Max Keiser, who said that Tether was only 74% backed by fiat money, while FED was only 1% supported.
Bitcoin remains the only coin whose price has gone up over the past 24 hours while Ripple has lost the most of its rate – around 1.5%.
As it usually occurs, BTC's domination rate is increasing while altcoins are stagnating, and now its dominance is 54.4%. The overall capitalization of the market has not changed so much since yesterday and is $175 billion.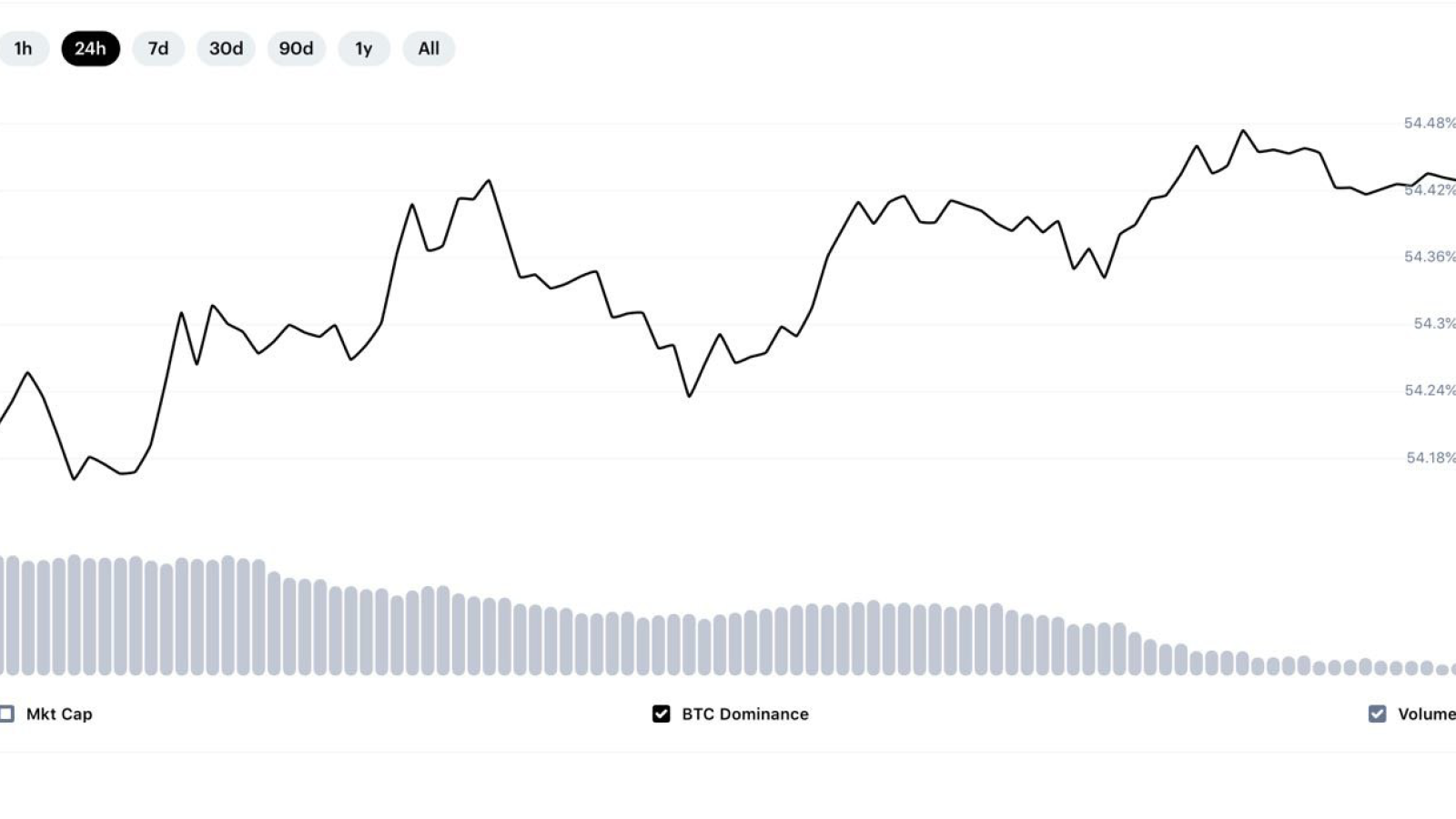 BTC/USD
Fortunately, the price of the leading cryptocurrency has not declined as the rate of altcoins and remains at yesterday's positions. Based on this, the community recognizes Bitcoin as the only store of value. Moreover, there are reasons for that, as the network keeps rising and developing. Our prediction made a few days ago came true, according to which BTC's price would rise above $5,350 and consolidate there.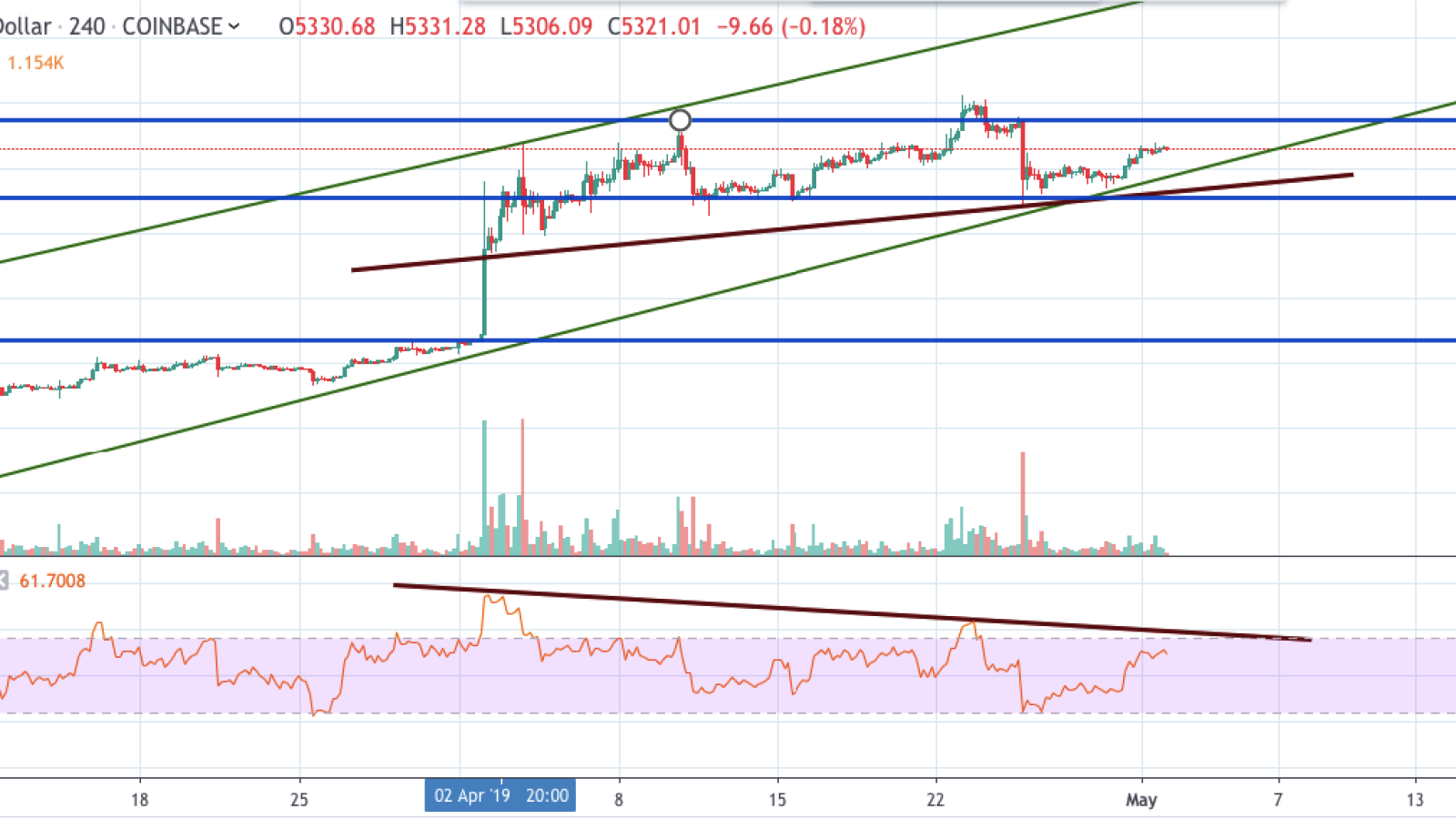 The technical analysis of the 4-hour chart indicates an attempt to form a reversal pattern.
The possible scenario is the growth of the asset and testing the $5,500 area, followed by a rebound and a movement to reduce. The test of the resistance line on the RSI indicator serves as an additional signal here.
The price of BTC is trading at $5,321 at the time of writing.
ETH/USD
Our Ethereum prediction for yesterday partially came true, as the asset reduced not to $167 but much less, to the $160 area.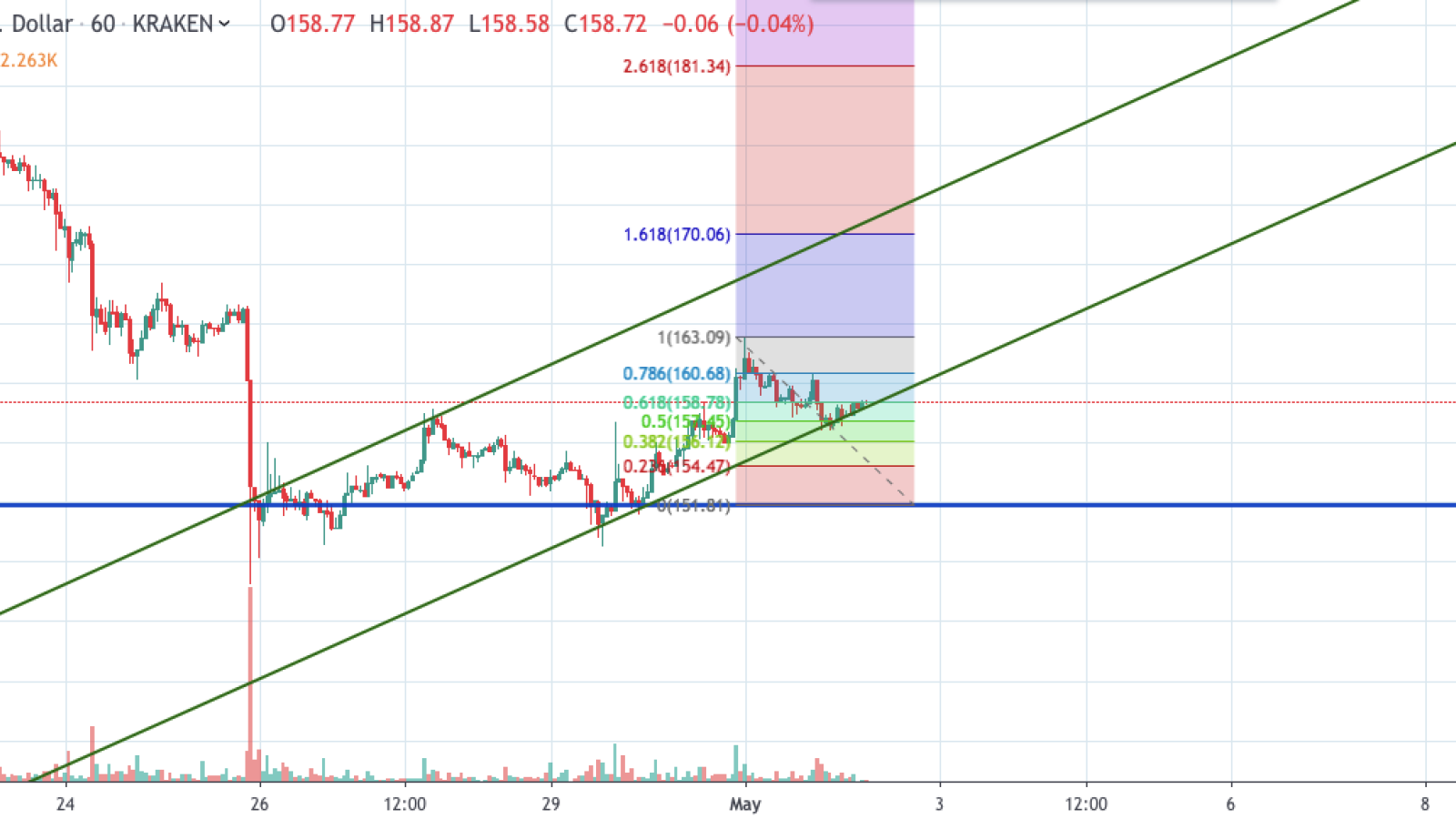 If we look at the hourly chart for Ethereum, the coin has still not shown its full potential, as its price has rolled back to the positions of the beginning of April.
Applying the Fibonacci retracement to the graph, the quotes are trading in the green zone, which means that bulls are accumulating their efforts to push the price up. In this case, the rate at $160 (78.6%) will be achieved in the short term.
The price of ETH is trading at $158.58 at the time of writing.
XRP/USD
Although Ripple does not usually follow the market's mood, it has already lost around 2% of its price, which is much more than most of the top altcoins.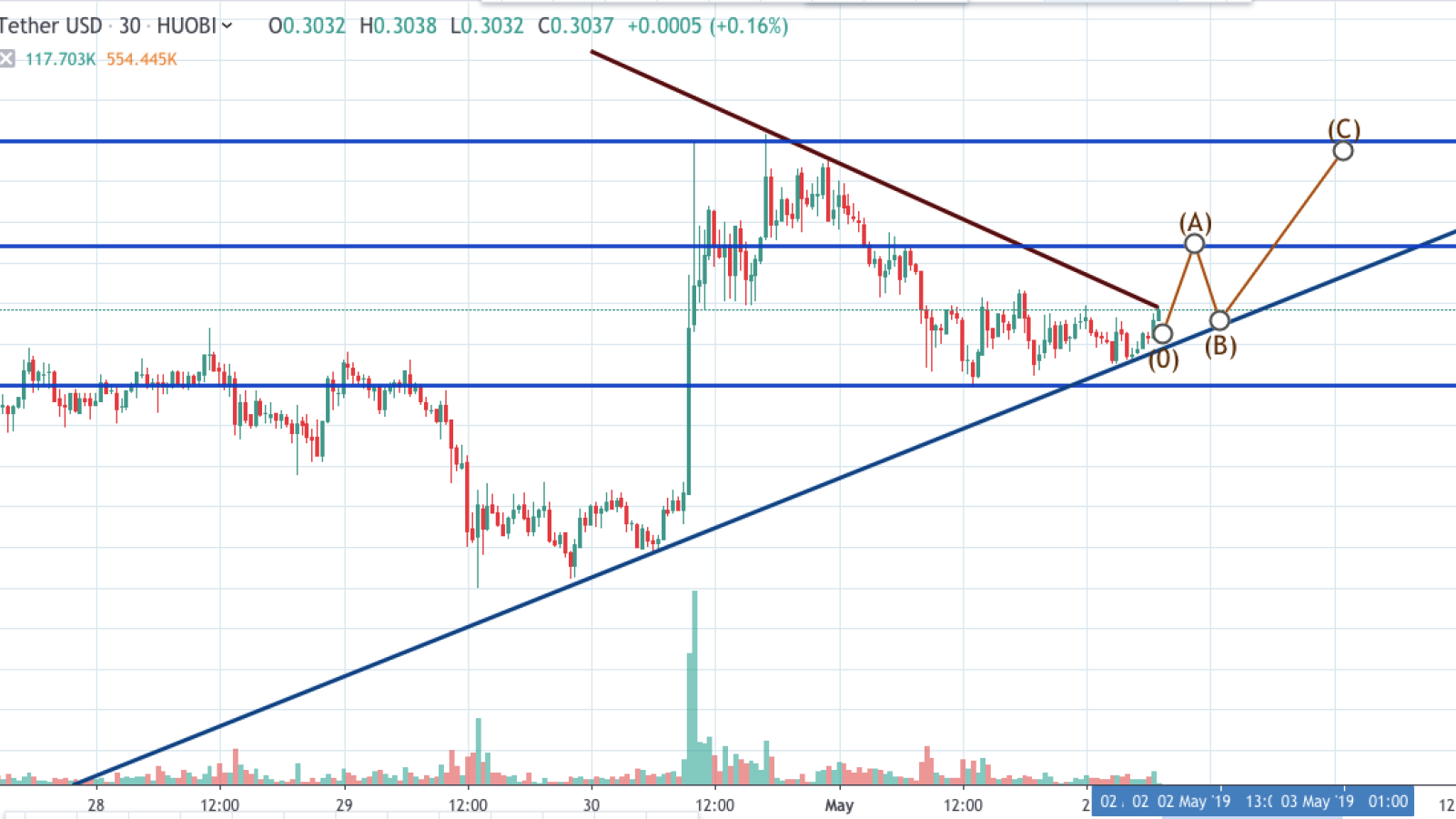 Even though the rate of XRP has plummeted, our price analysis made yesterday remains relevant, as the support at $0.30 has not been broken.
Analyzing the 30-minute chart, the possible short-term scenario is reaching the level above $0.31 according to the Elliott Correction Wave pattern. However, before that happens, XRP should pass the support at $0.3070 to make sure bulls are ready for new highs.
The price of XRP is trading at $0.3036 at the time of writing.