The uncertainty on the crypto market continues; if yesterday there were attempts to consolidate the positions and keep going up, today, the rates of the top 10 coins are in the red zone, having declined by a few percentages.
One of the possible reasons for such fall is that the Bitfinex exchange hid the lost of $850 million using Tether reserves.
The biggest loser is Ethereum, whose rate has increased by more than 4%.
The BTC's domination rate has increased and now is 54.6%, and the total market cap makes up $171 billion.
BTC/USD
At night, the rate of the leading cryptocurrency dropped by $500 just over 2 hours. As we have mentioned above the cause of this is that Bitfinex was accused of using Tether to cover significant losses.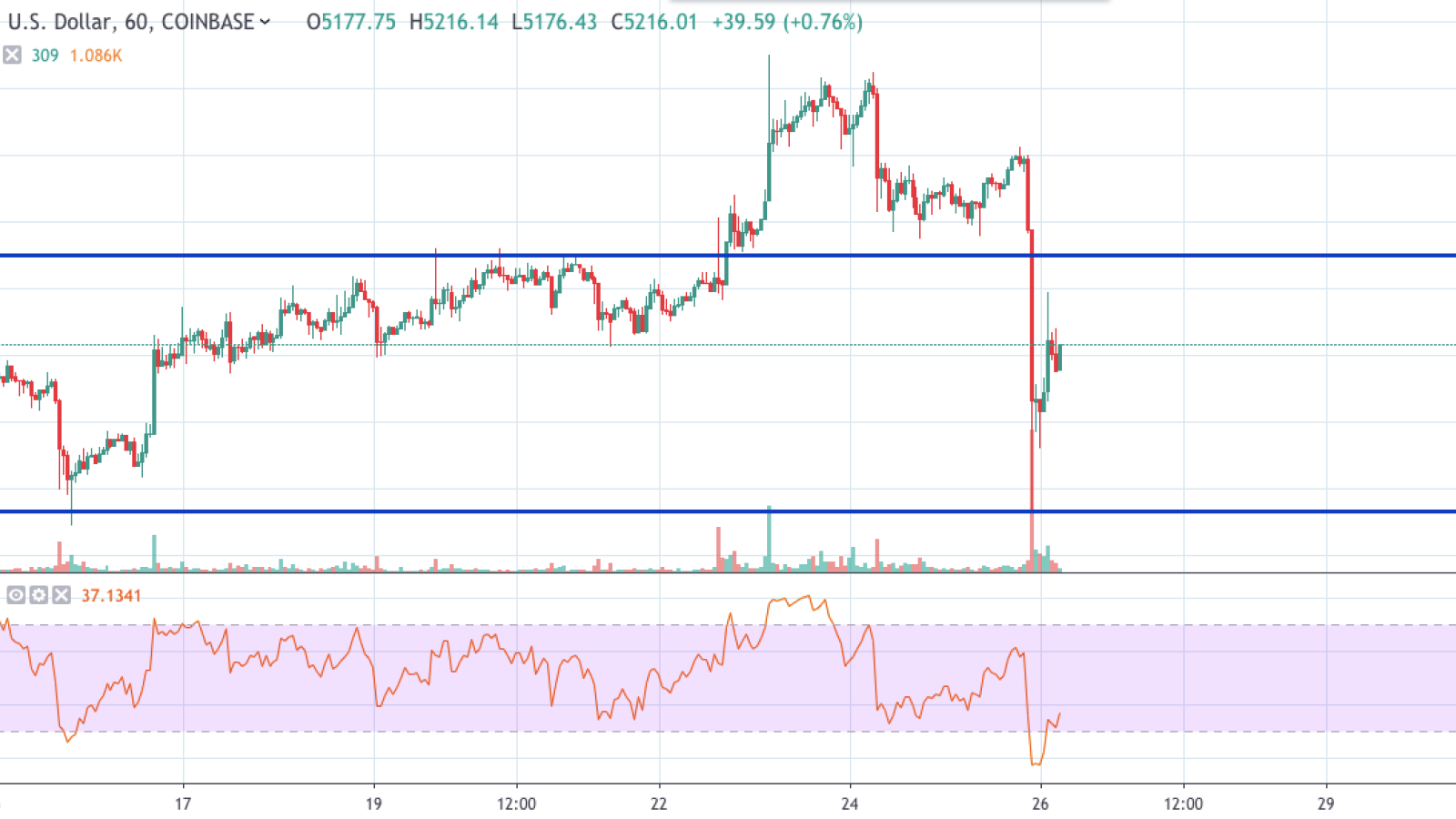 On the 1-hour chart, the price of BTC could even go below $5,000; however, a fast bounce back happened up to $5,300. If we look at the technical indicators, we see that RSI shows overbought, and rise to the support level at $5,350 is possible. This is confirmed by the trading volume, which has increased by $2 billion.
The price of BTC is trading at $5,325 at the time of writing.
ETH/USD
Ethereum has been influenced the most by today's fall, and it has lost around 5% in its price.
The rate of the second most popular crypto broke the support line at $154 and achieved even $146, but then could consolidate at above $150.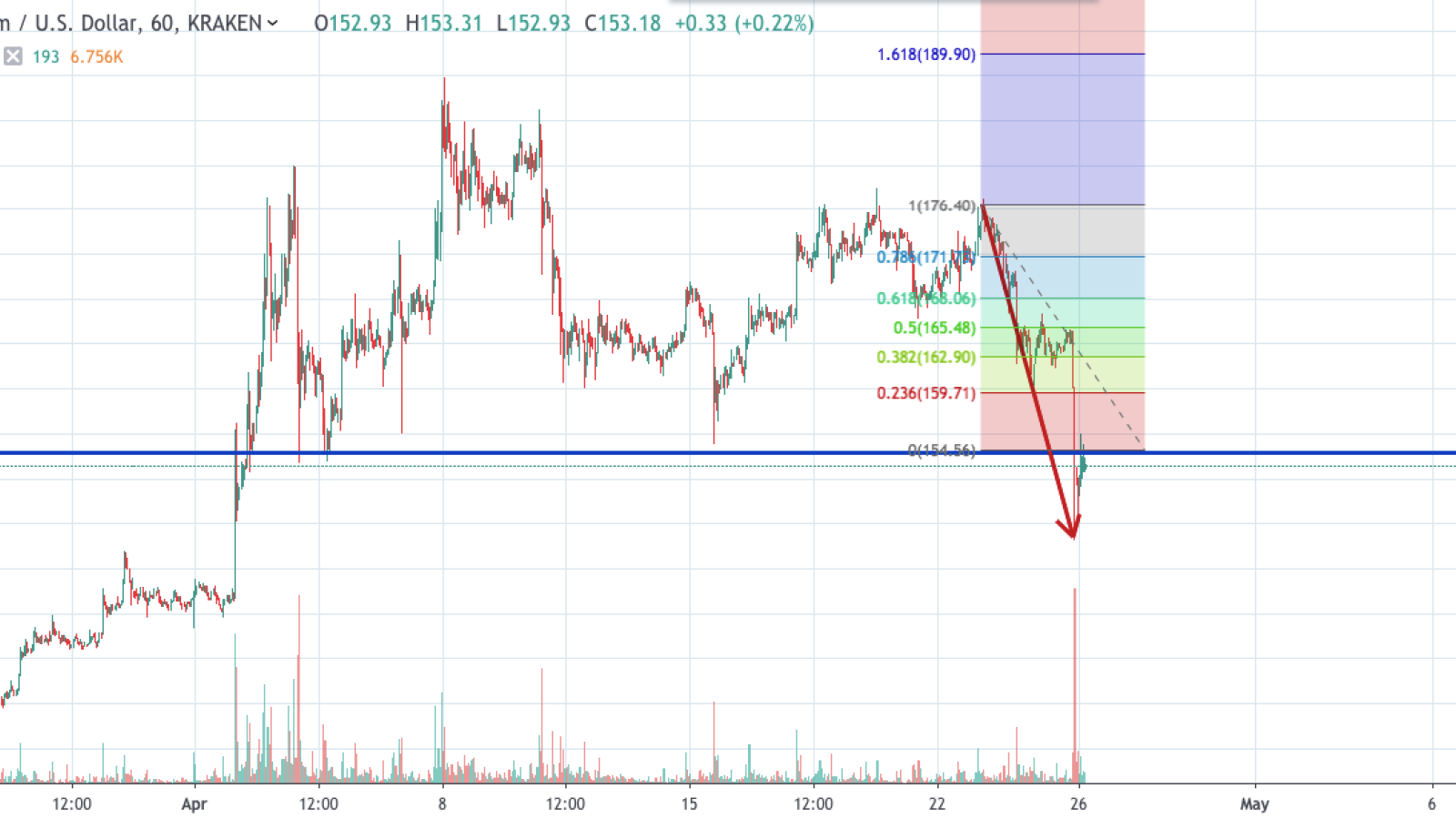 If we apply the Fibonacci retracement to our 1-day chart, one can notice that the asset is located in the red zone (overbought) and it has all chances to reach $165.48 (50%). The trading volume of Ethereum is also high, which means that traders are not switching to BTC.
The price of ETH is trading at $156.58 at the time of writing.
XRP/USD
The price of Ripple also has been corrected, however, its losses were not so noticeable as the Ethereum fall. The quotes of XRP are located at the same levels as yesterday.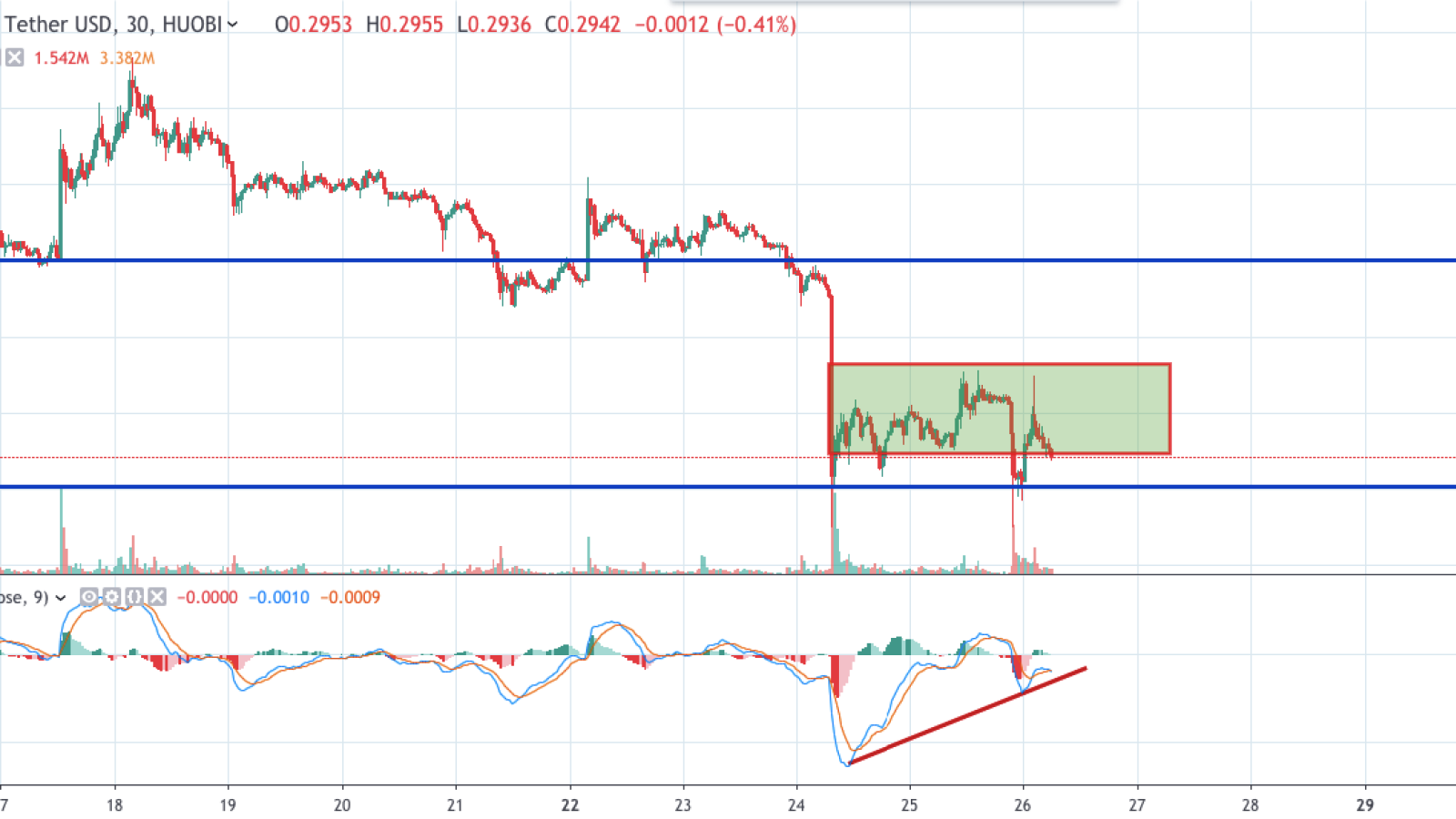 Analyzing the 30-min chart, Ripple is trading sideways, trying to fix above $0.30. The vital support zone is $0.29, the break of which signs of a further decline.
The MACD indicator shows that the bottom has been passed and a potential trend change may occur. A confirmation of the bullish dominance will happen when the rate touches the $0.32 mark.
The price of XRP is trading at $0.2928 at the time of writing.