Analyzing the Ethereum rate, it is clear that it is too early to write it off, as even Elon Musk tweets about it. Today, the CEO of Tesla posted on his Twitter profile just one word, "Ethereum", which has caused lots of discussion on the Internet.
However, this tweet can be a fundamental factor that has increased ETH's rate up to 3% over the past 24 hours. Now let's get familiar with the technical analysis.
From the 4-hour chart, Ethereum quotes have been trading in the descending channel as of April 10. Bulls are still weak and cannot get out of the bears' pressure, confirmed by the relatively low trading volumes and the RSI indicator which is in the overbought zone.
ETH/USD 4-hour chart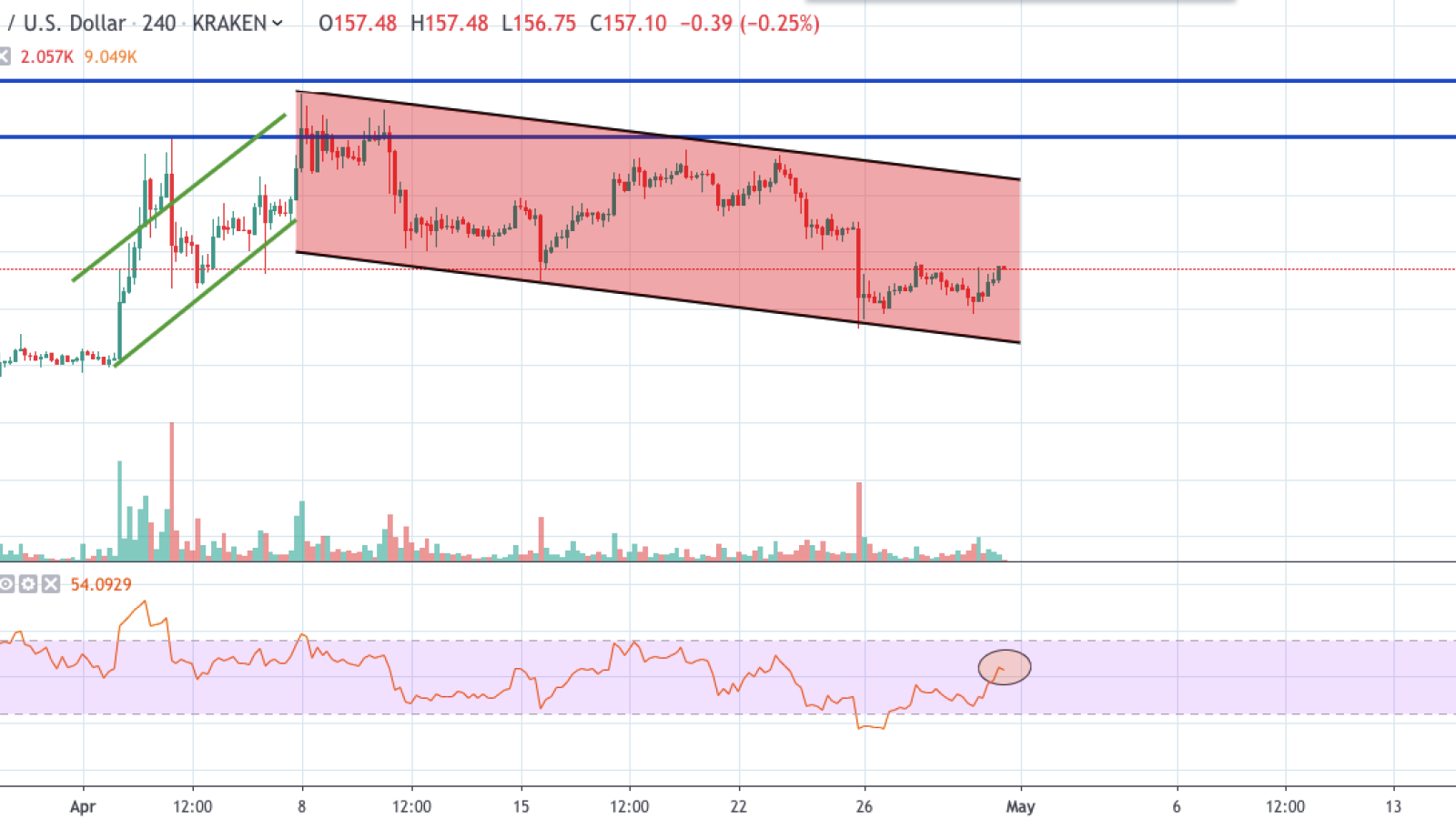 Nevertheless, ETH remains popular and widely discussed in the community.
The CEO of leveraged cryptocurrency derivative trading platform Pukkamex, Ahmad Sharkatly, expressed his point of view regarding Ethereum.
"ETH/USD has been on a nice uptrend since the low we put in back in December 2018. That seems to be exhausted right now with most indicators showing overbought conditions on that last push up to the 180-190 level."
ETH/USD 1-hour chart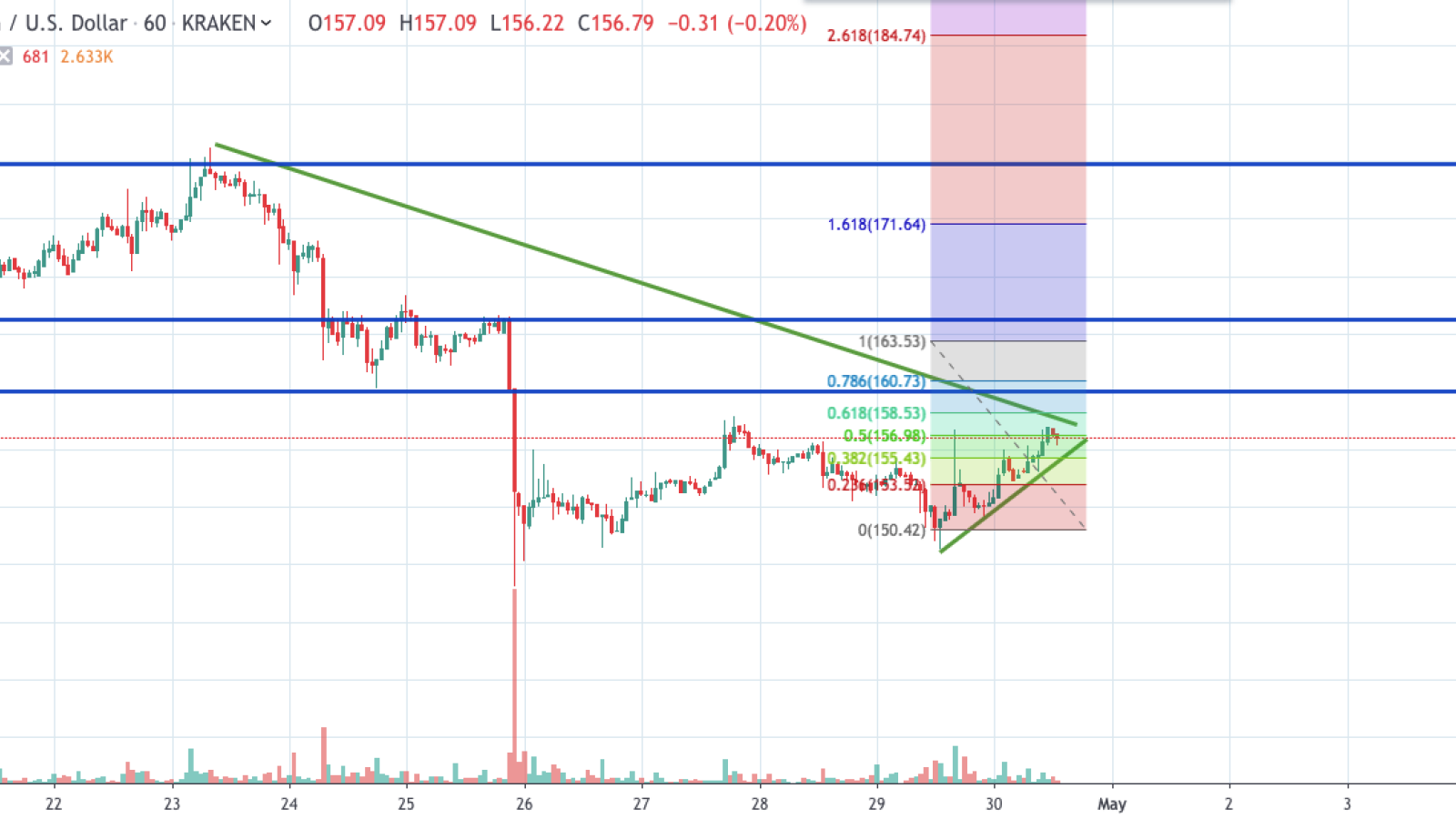 Concerning the short-term price prediction, the price is trying to come back to the positions of the previous week. Such a scenario may happen, which is backed by the Fibonacci retracement, and ETH can achieve $160 (78.6%).
Ahmad Sharkatly also gives his opinion on this point.
"A cluster of confluence is setting a rigid technical resistance just above us but the fundamentals seem to be improving. One more push up would give us a nice motive wave and signal a long on the retracement."
The price of ETH is trading at $159.71 at the time of writing.