On the cryptocurrency market, a number of coins have tended to rise in prices, but positive changes have so far affected not all liquid instruments. Investors act very selectively, choosing the best quality assets.
The market capitalization increased by $1 billion and now is at $143 billion.
The overall increase in the cost of most cryptocurrencies for the period while Bitcoin is on the side suggests that there is a high probability of the flow of funds from Bitcoin to altcoins.
BTC/USD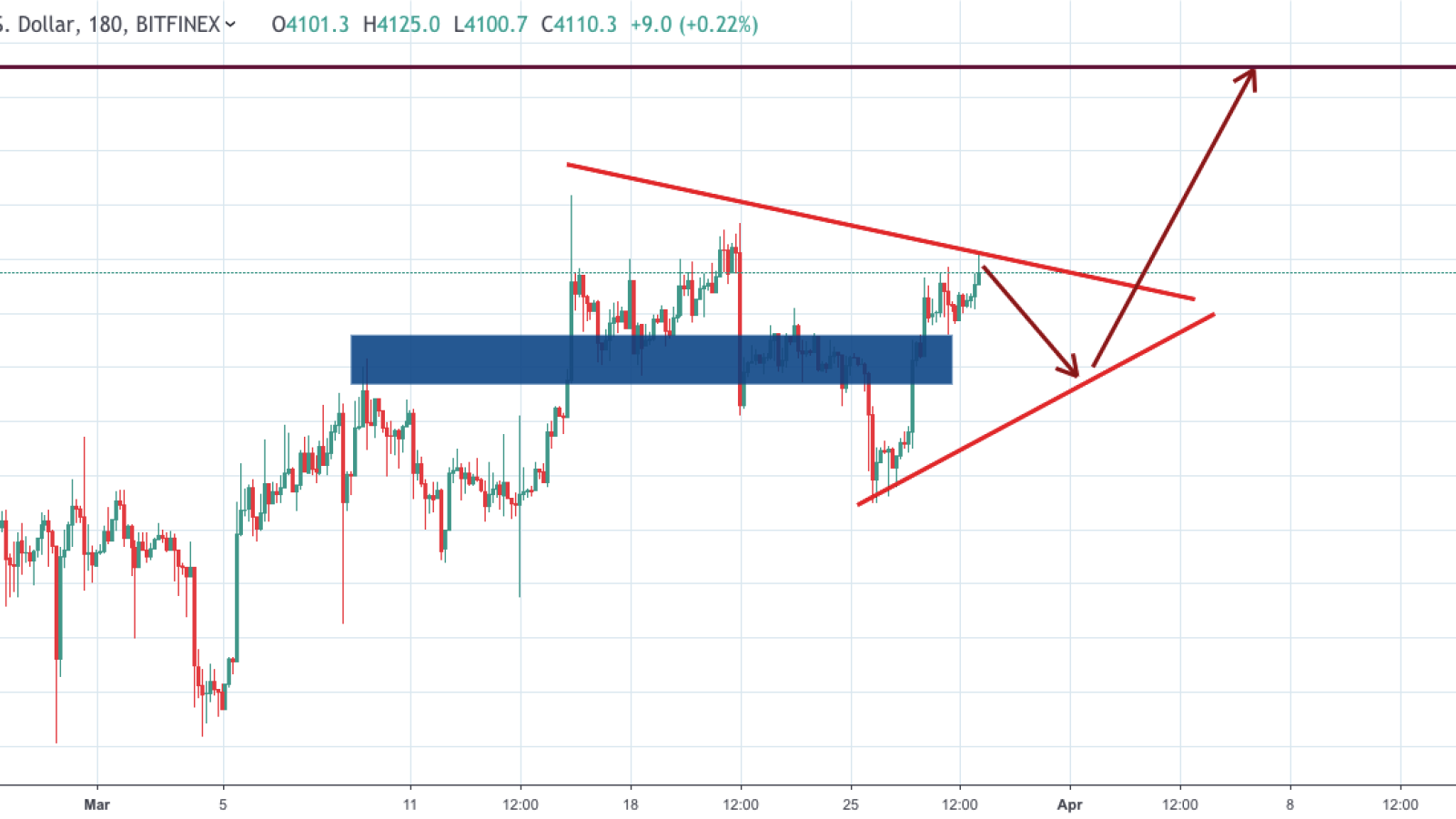 BTC/USD chart by TradingView
The most popular cryptocurrency is trading at the level of $4,072 and keeps moving within the framework of the correction and the formation of the Triangle pattern. This indicates an uptrend.
As part of the Bitcoin price prediction for March 29, 2019, an upper limit test is expected near the level of $3,985. When reaching that point we should expect a rebound and an attempt to continue the growth of the main digital asset with a potential goal of $4,125.
The price of BTC is trading at $4,072 at the time of the writing.
ETH/USD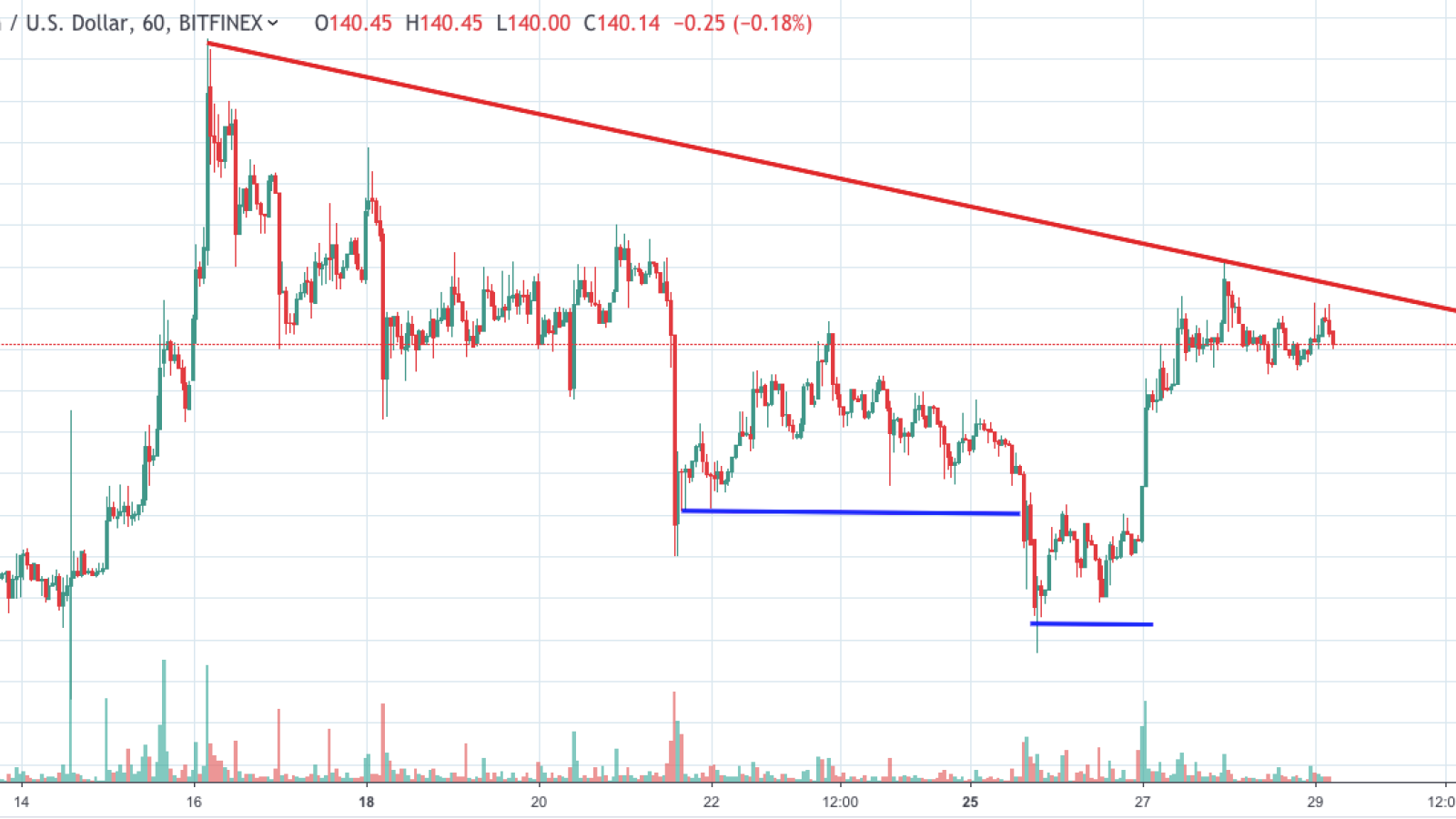 ETH/USD chart by TradingView
A breakdown of the downtrend blue line occurred at ETH, and along with this, the price for the last two days clearly worked out a local technical figure, "double bottom". All this, together with the growth of volume, are signs of the emergence of a large buyer and may contribute to the growth of quotes.
Technical signs of the beginning of a new wave of growth now provide a good opportunity to open the first part of a position with the possibility of increasing the share in the portfolio, in case of a breakdown of resistance $144.
The price of ETH is trading at $139.10 at the time of the writing.
XRP/USD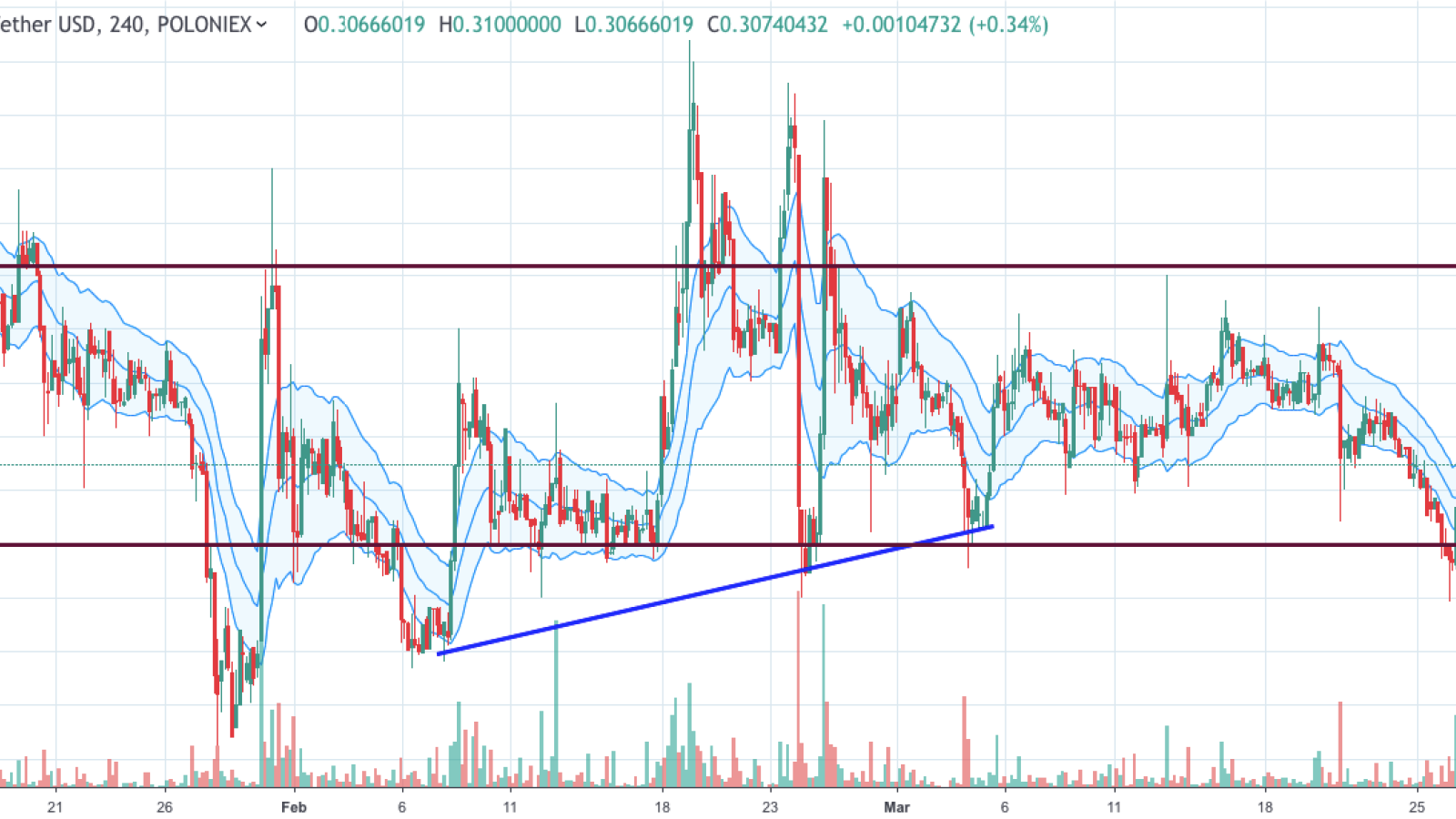 XRP/USD chart by TradingView
XRP is moving together with other coins. Moreover, Ripple has similar price fluctuations to Bitcoin and Ethereum. In this regard, those who trade XRP should also look after BTC and ETH.
As a result of sales, the coin broke through the blue line. It is a confirmation that its holders in the short-term period fully depend on the situation of the common cryptocurrency market, and there are no internal indicators for quick buying or selling.
In terms of short-term speculation, so far we do not see anything interesting in this asset.
The price of XRP is trading at $0.310273 at the time of the writing.