A scarcity valuation model that was recently posted by top-notch mark analyst PlanB proves that Bitcoin could hit $55,000. That will be possible after the much-anticipated block reward reduction that is expected to take place in 2020.
Beyond the price
Apart from being the first new asset class in decades, Bitcoin is also one of the scarcest assets on the planet. One should keep in mind that only 21 mln of BTC can be mined with around 36 percent of all coins being lost forever. As of October 2018, the leading American cryptocurrency exchange Coinbase had more users that the total supply of Bitcoin.

PlanB uses the stock-to-flow ratio (SF) to predict the price of Bitcoin after the forthcoming halving when the current block reward (12.5 BTC per block) will be reduced by 50 percent. The expert suggests that there is 'a statistically significant relationship' between SF and the total market value. The halving is expected to significantly increase Bitcoin's SF ratio that currently stands at 22.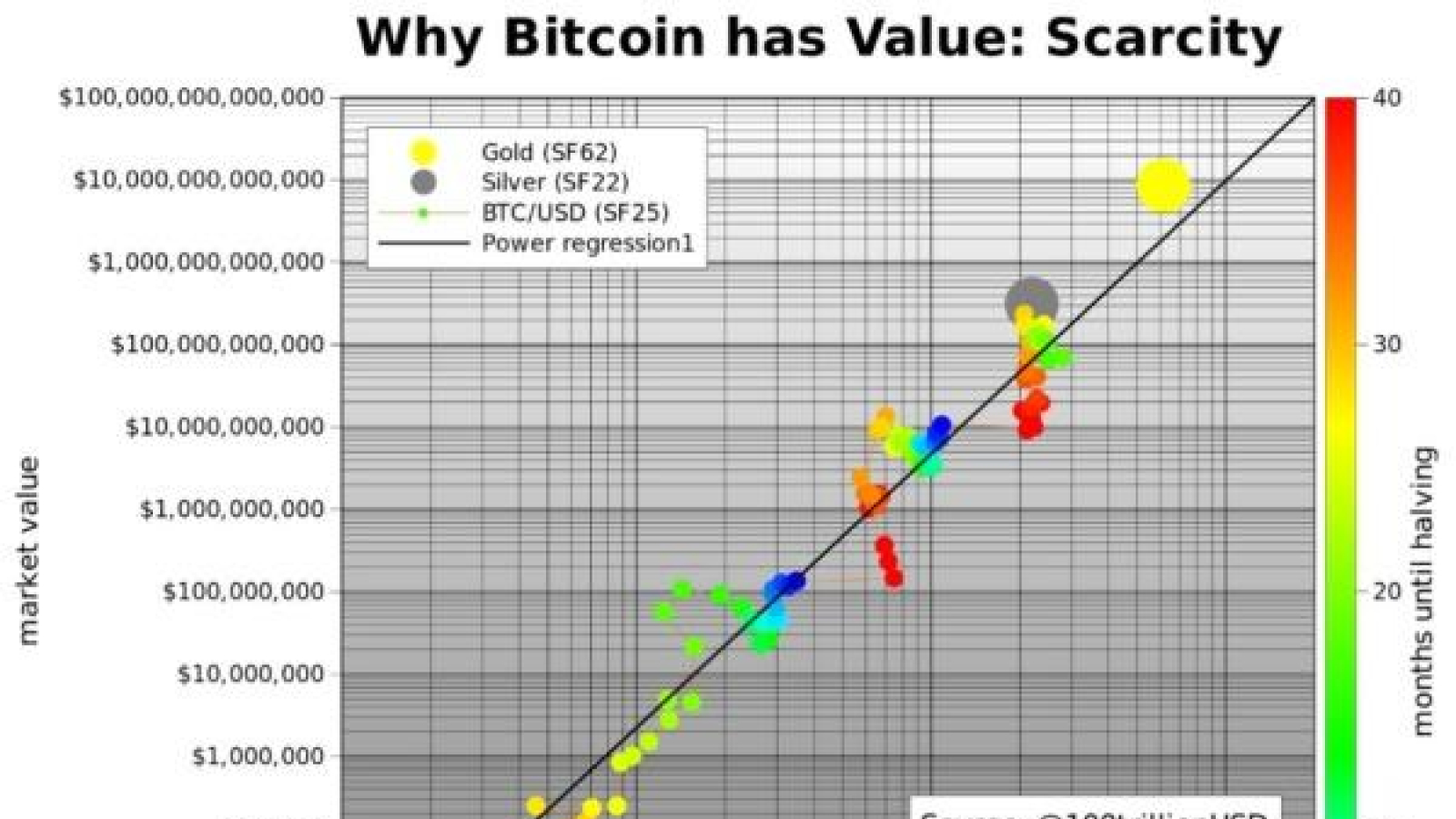 As PlanB suggests, the total market capitalization is expected to hit $1 trln (the peak market capitalization of Apple and Amazon). There will be an influx of money from institutional investors, authoritarian states, etc.
Bullish sentiment
As reported by U.Today, another expert voiced an even more bullish prediction, claiming that the BTC price could touch $336,000 during the next bull run. The thing is, BTC would historically increase by 5.1-16.89 times after every 70+ percent drop. Notably, the latest halving, which took place in summer 2016, allegedly kicked off another bullish trend that led to Bitcoin hitting almost $20,000 during the peak of the crypto market in December.