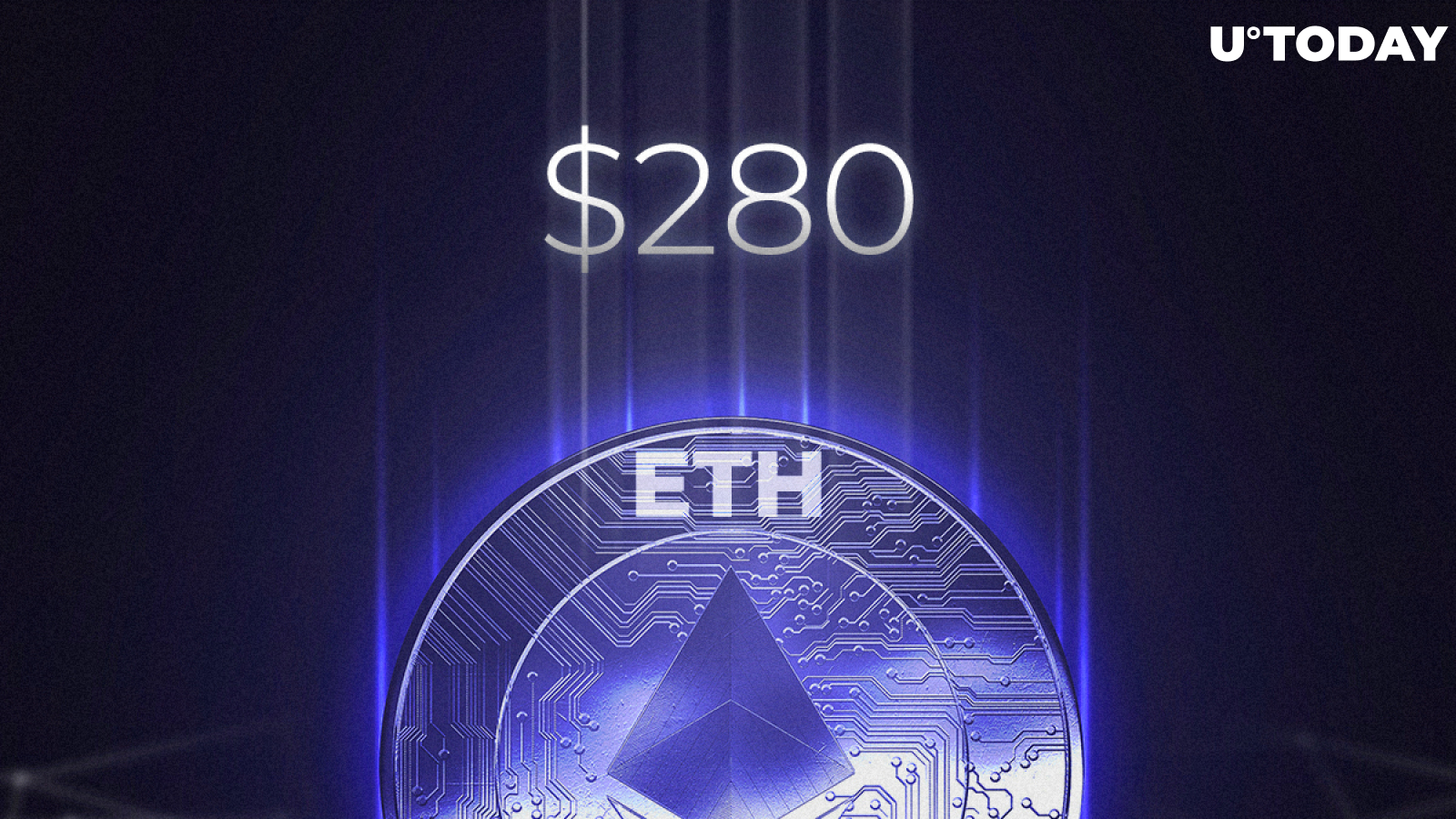 Cover image via www.123rf.com
Staying around the $170 level, Ethereum seems to stay suppressed by bears, but traders don't despair. Some of them come up with positive ETH price forecasts, and TradingView experts are not an exception.
Let's see what they think and which technical indicators they take into account when giving Ethereum price predictions.
ETH will continue rising to $280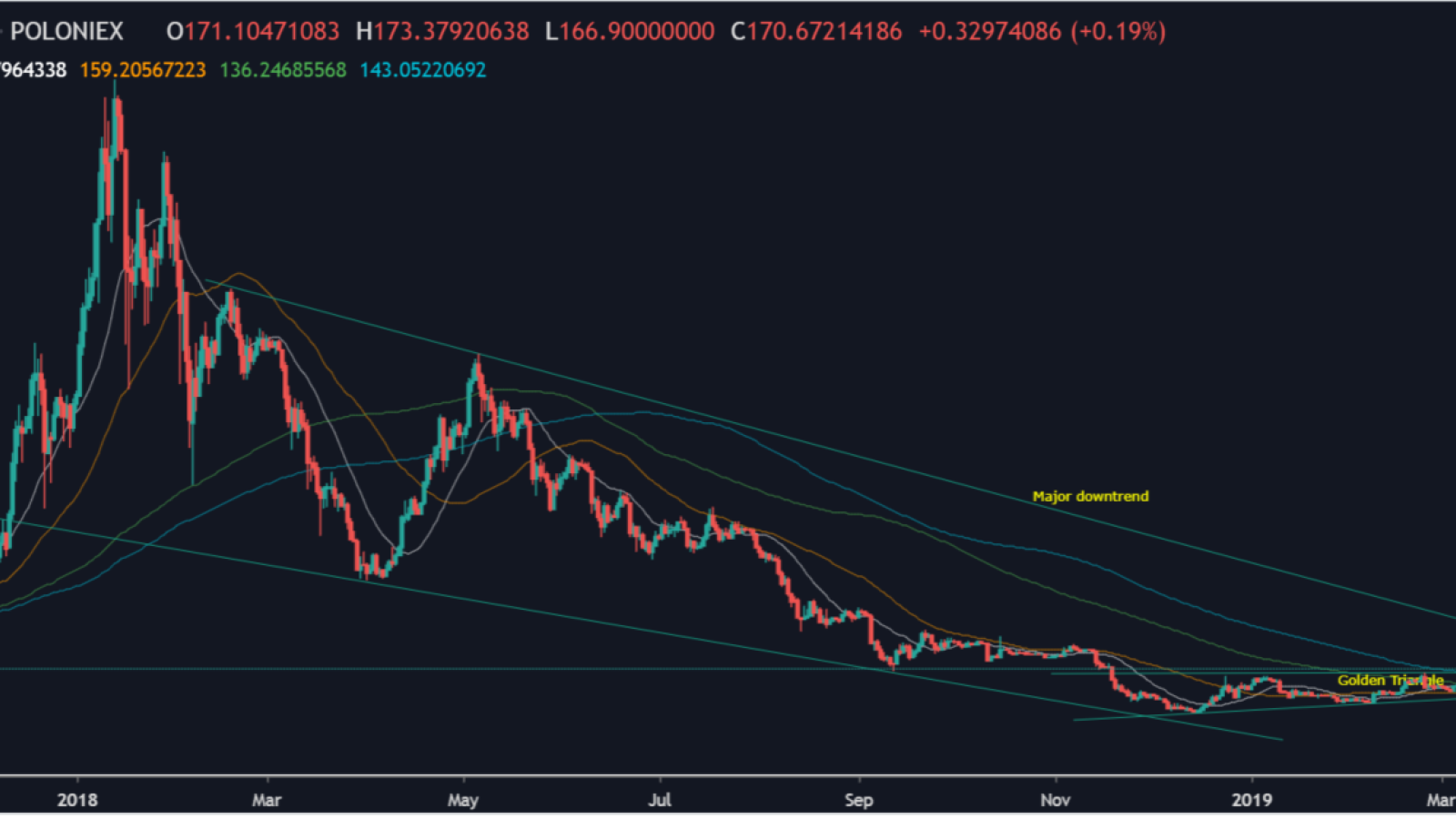 According to MrInvertigo, Ethereum has just broken through its bearish downtrend and is about to start a new trend. Its downtrend started in early January 2018 and hasn't been broken since until now.
A Golden Triangle has formed with the 50 days moving average crossing through the 200-day moving average. This is another bullish sign which means ETH is to rise to at least the $200 level. However, it even might continue going up to reach $280 before meeting some resistance and consolidating.
ETH is being rejected again and again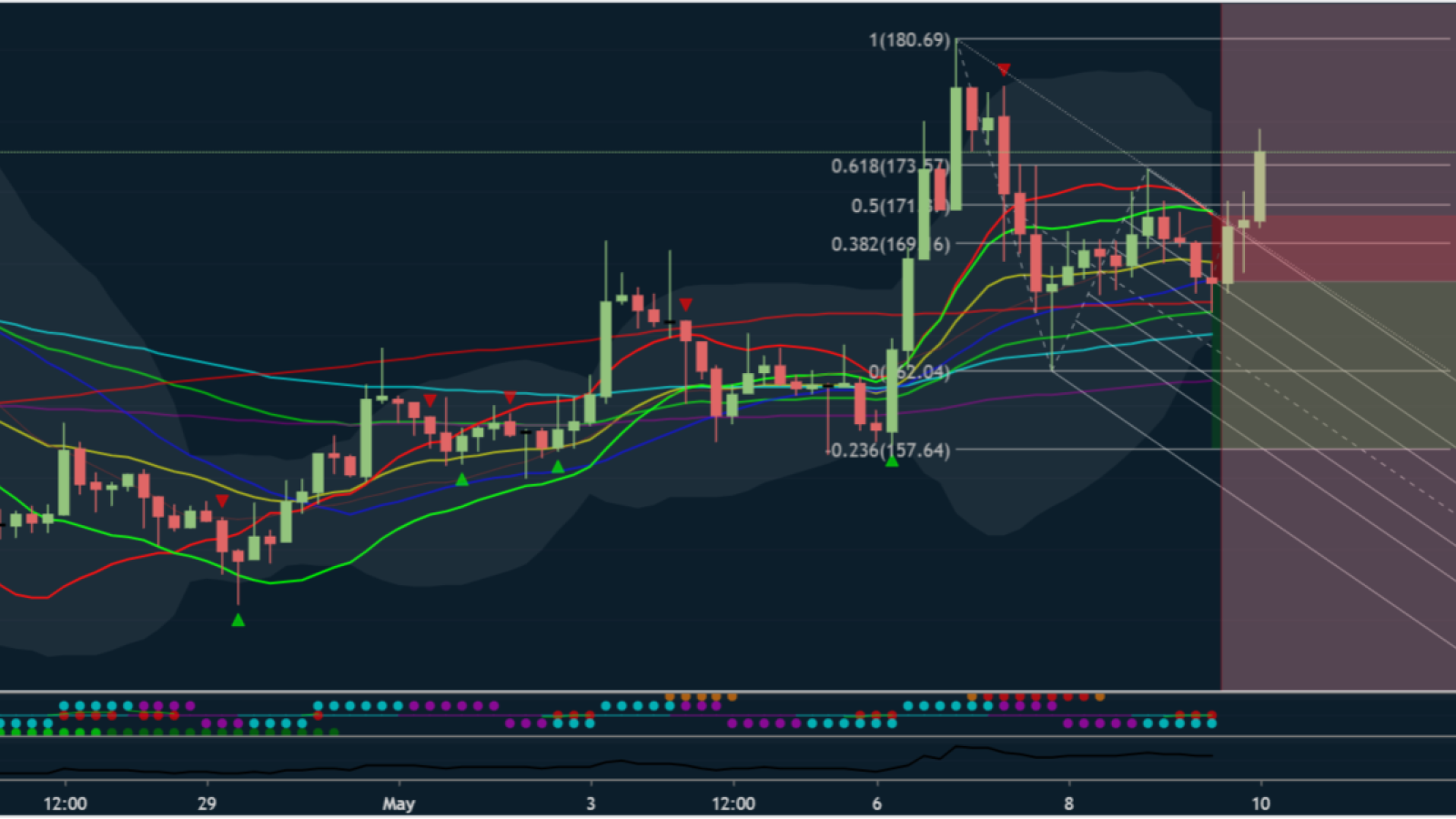 Many bulls reckon that Ethereum is heading up but there are a few crucial technical indicators that we need to look at.
For example, the 21EMA (in mustard) served as support multiple times and rallied off of it. That rally took us to almost the 61.8% retrace perfectly and now we're getting rejected.

Currently, we are below the 21EMA and just retested it. Finding support currently at the 30SMA on the 4H chart but as soon as that breaks, and we will probably be in a downward trajectory back to $162 at a minimum but more than likely heading to $158.

200SMA looks confident, but we very well could go down below that.
We should be keeping an eye on this but if this candle closes below the 21EMA on the 4H timeframe, it looks like a good short opportunity to take advantage of some more downside for Ethereum.
You can enter the market and remember that the stop loss is around $170.
ETH gets back to support levels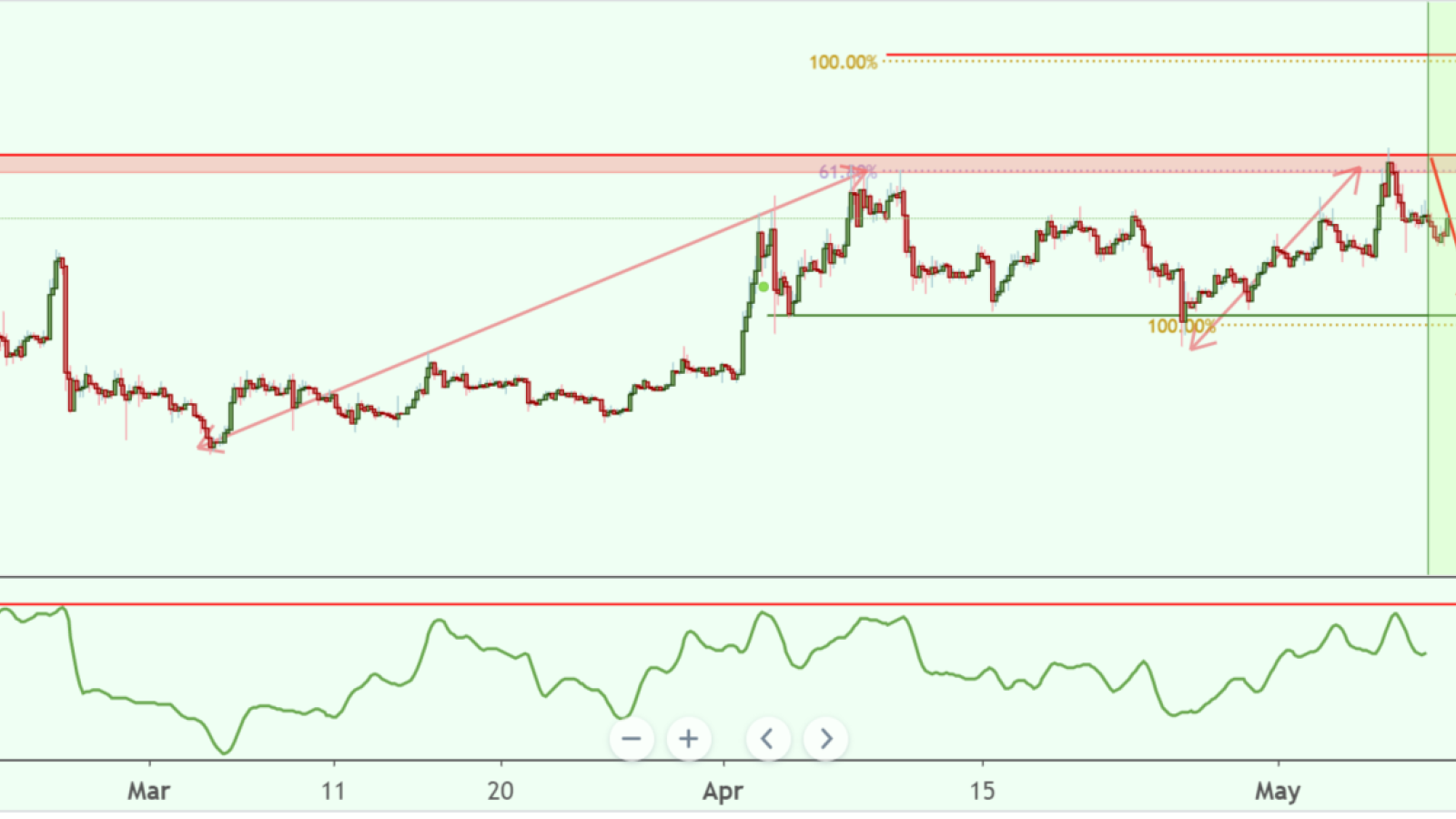 On the price chart from easyMarkets, we can see that ETH/USD reversed off our first resistance (horizontal overlap resistance, 61.8% Fibonacci extension) where a strong drop might occur to our major support (100% Fibonacci extension, horizontal swing low support). Stochastic is approaching resistance as well.
You can enter the market and play long if ETH heads to the support levels. But remember that trading CFDs on margin carries high risk. Such a strategy is suitable for advanced players only.
ETH might drop to $100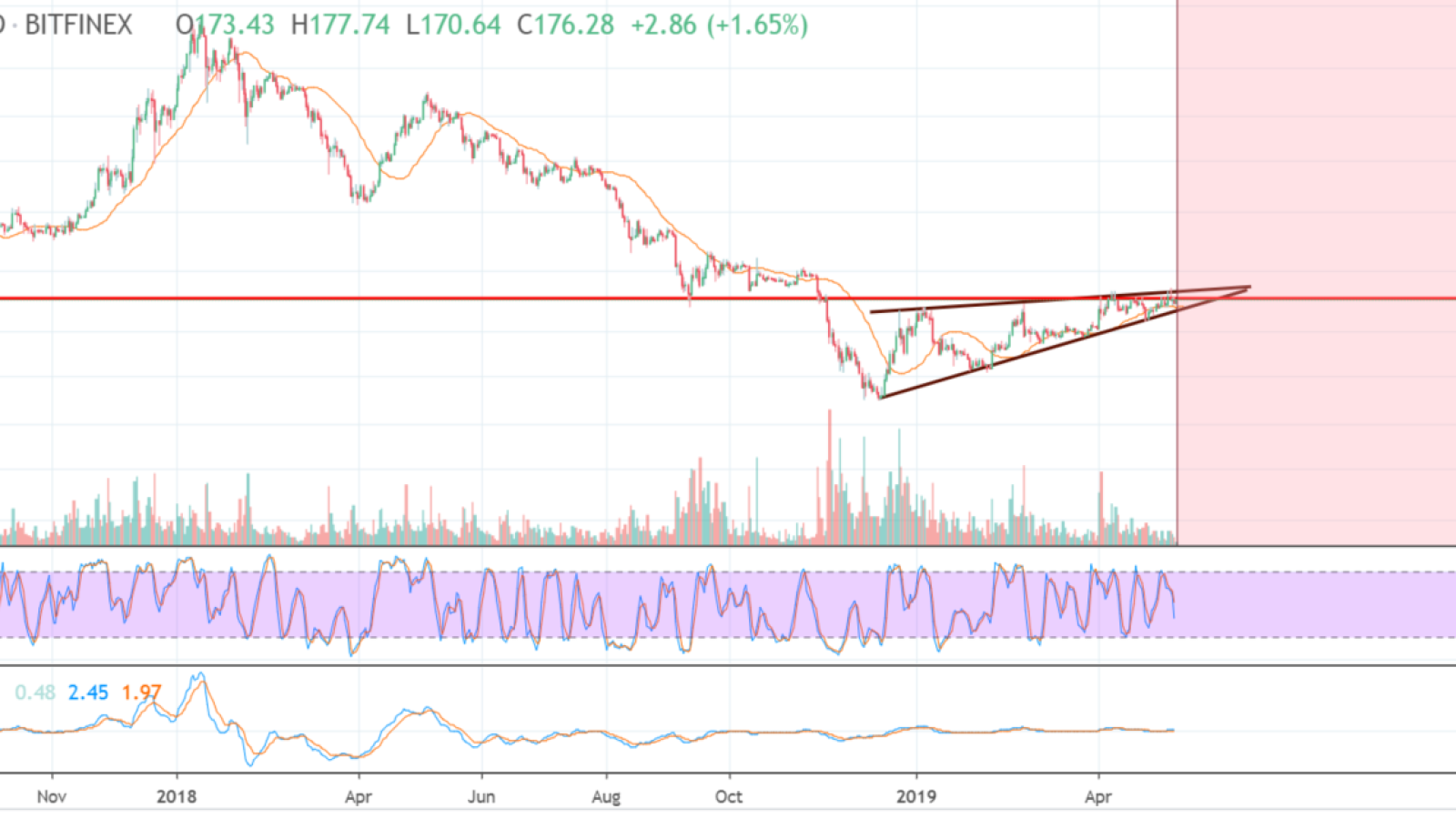 Take a closer look at this Ether price chart: there's a clear rising wedge forming. Thus, while everybody seems to be bullish, user BRValentine is sure that ETH will fall considerably. His worst scenario is $100 which will serve as good support.
Final thoughts
As we see, technical indicators on Ethereum price charts are controversial. While some are sure that Ether is to grow further, realistic traders see that indicators show a few bearish signs. Right now, it's the perfect time for trading Ether both on shorts and longs. The first variant is great for experienced users, while beginners can make a stake on long-term Ether growth, which might happen in Summer.
Price charts are taken from TradingView