The new account of Craig Wright totals only around 370 followers. The profile info says he joined Twitter in April 2019. To top it all, in one of his tweets made 20 hours ago, Craig mentions that Twitter had blocked his account, thus he had to set up a new one with the same avatar.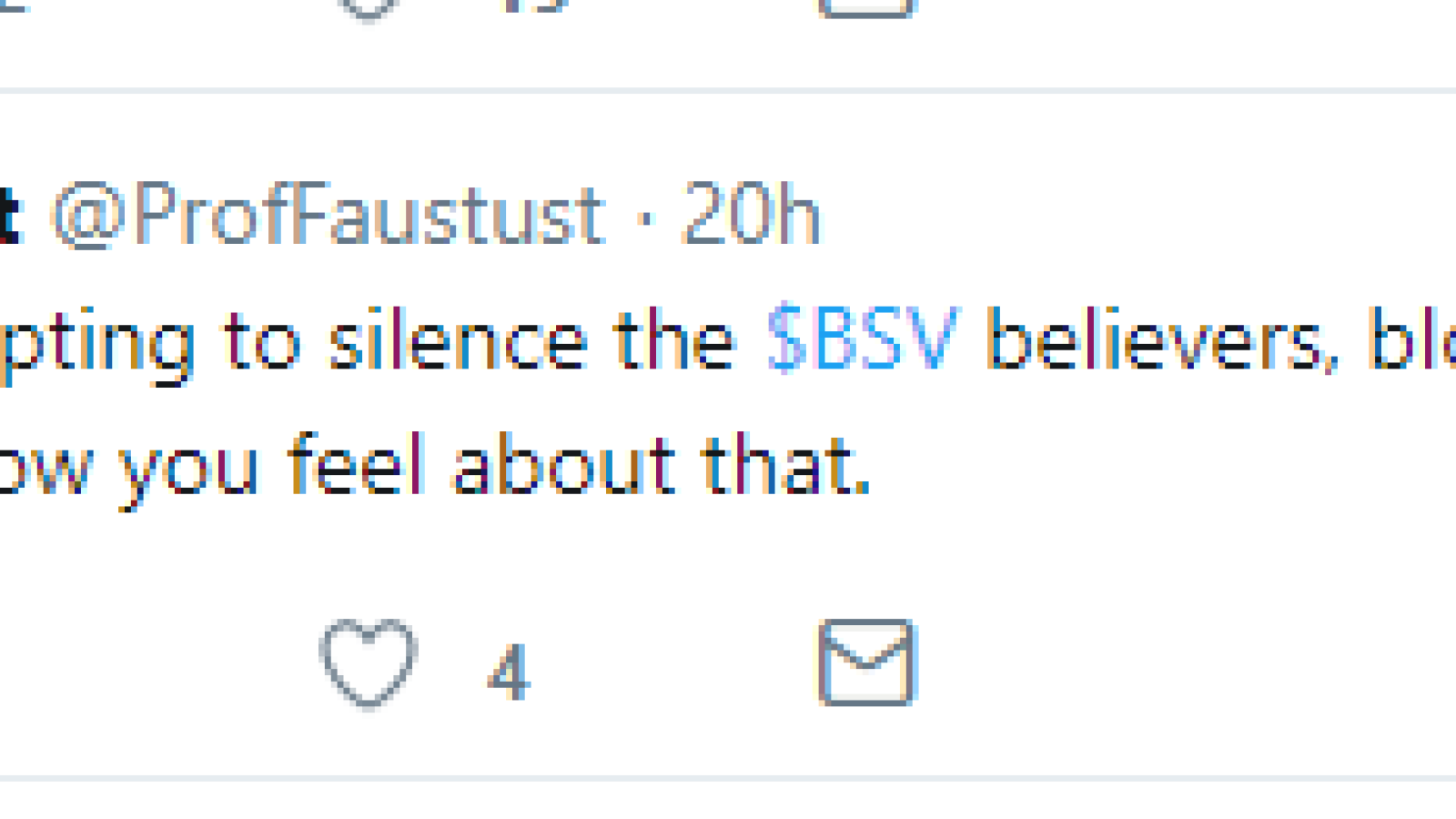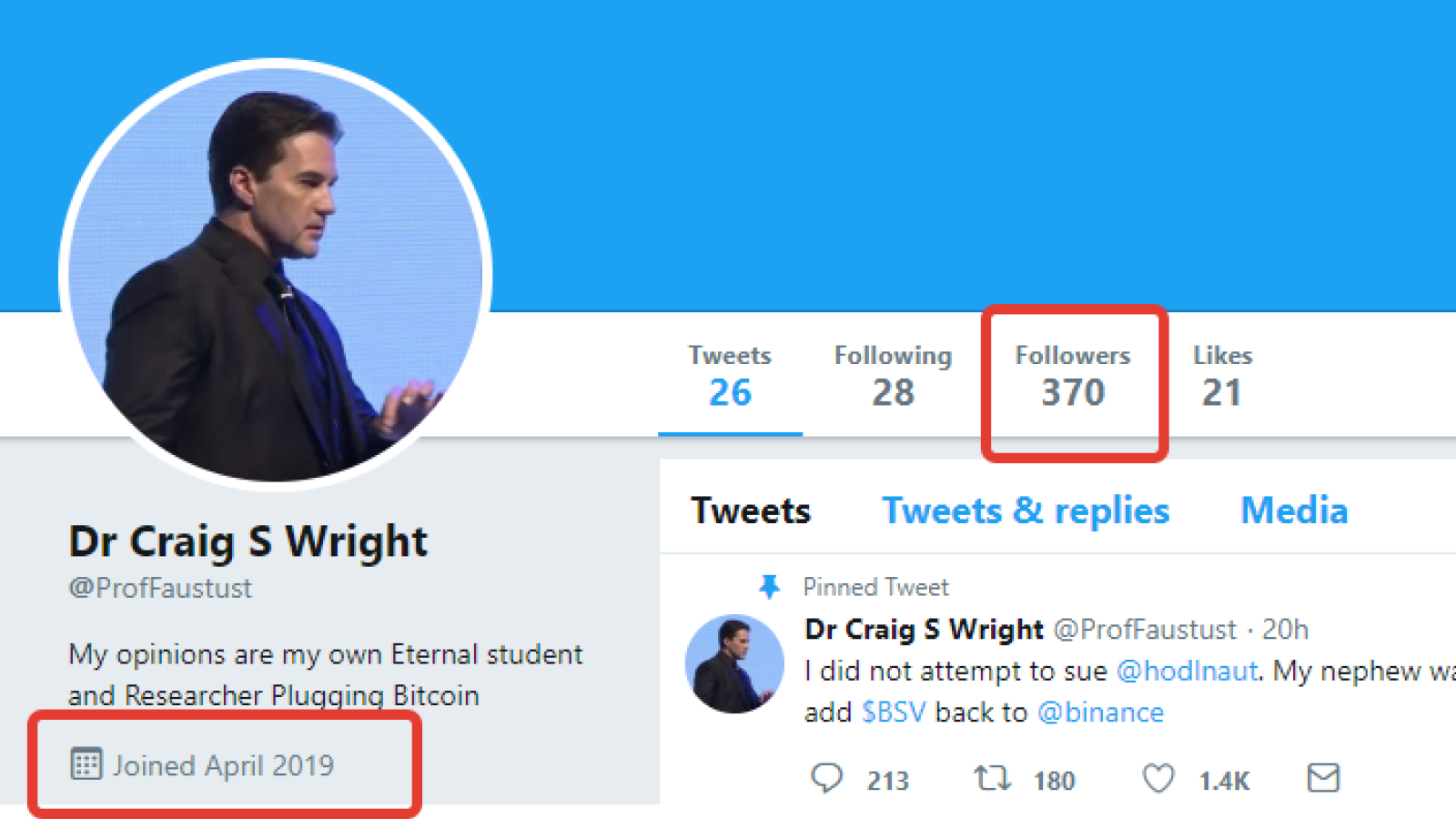 The messages that he has so far posted on his Twitter page unveil his view of the situation around the current wave of delisting his brainchild, Bitcoin SV, from major exchanges, starting with Binance.
'Boycott Binance'
He starts his sarcastic tirade with throwing stones at the Binance exchange, calling it an 'opponent to decentralization' for delisting Bitcoin SV from the trading list.
Binance is playing God. A disgusting show of arrogance from an opponent to decentralization. Anyone who supports cryptocurrency should boycott Binance for this abuse of power. #BoycottBinance

— Dr Craig S Wright (@ProfFaustust) April 15, 2019
Previously, U.Today reported that crypto media CoinGeek, owned by Calvin Ayre, published an article, claiming that by delisting BSV, Binance has violated laws and thus should expect a lawsuit against it.
Craig Wright and Co have recently been threatening nearly everybody with pressing charges against them. First, it was a mysterious Twitter user 'Hodlonaut' who started a trolling campaign against Craig, calling him a fake Satoshi using various hashtags.
Now, they are promising to take Binance to court. However, Binance's CEO says the exchange has enough experience in fighting off lawsuits and has skilled and expensive lawyers.
'Not my fault, please add BSV back to Binance'
Dr. Craig Wright, the self-assumed Satoshi Nakamoto, stands his ground, like Russia's president Putin against the US sanctions.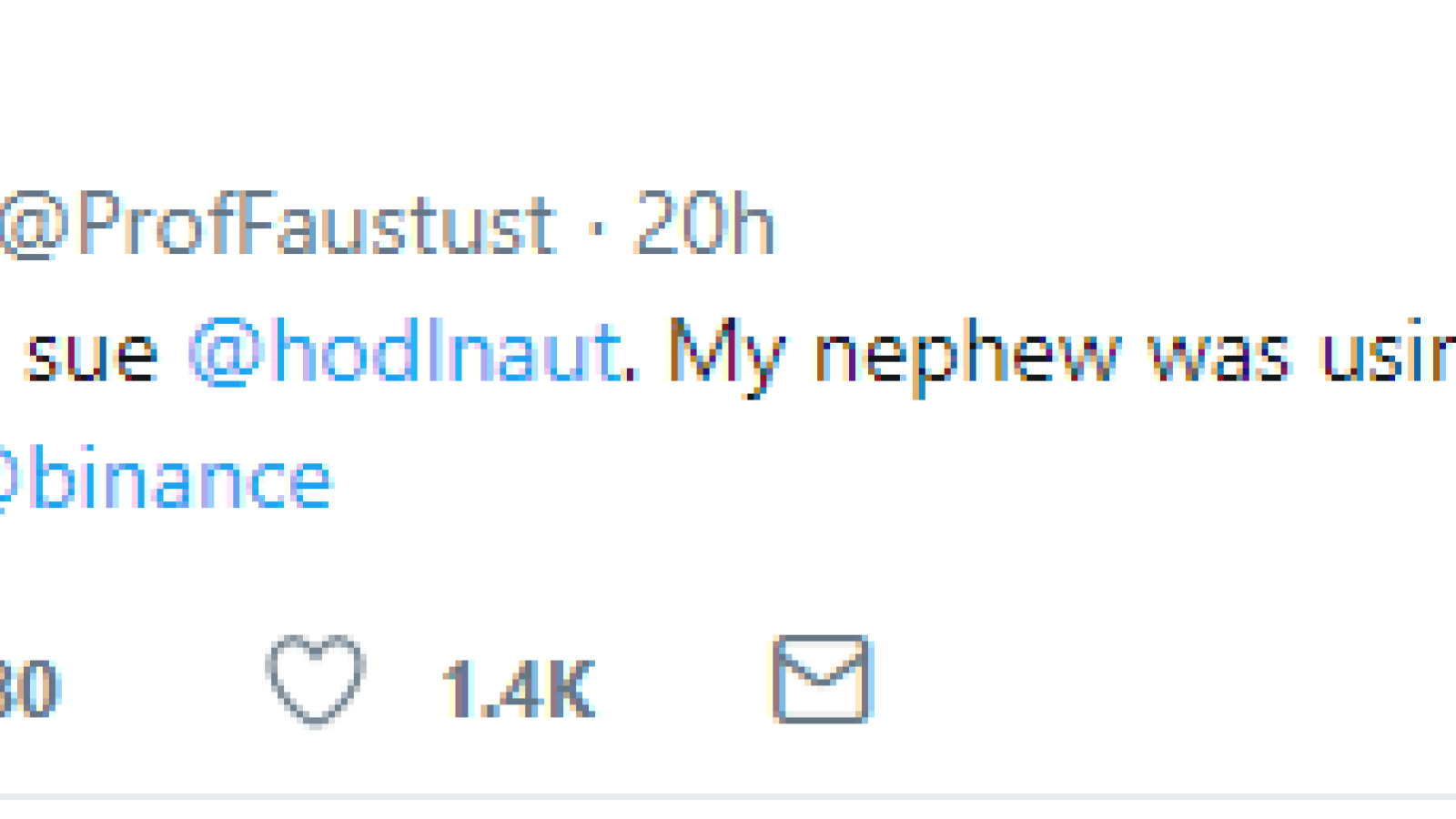 He keeps publishing sarcastic tweets, saying he is sorry and asking 'big bosses' to forgive him. In one of his messages he even pretends he is not Satoshi Nakamoto, though he usually does quite the opposite.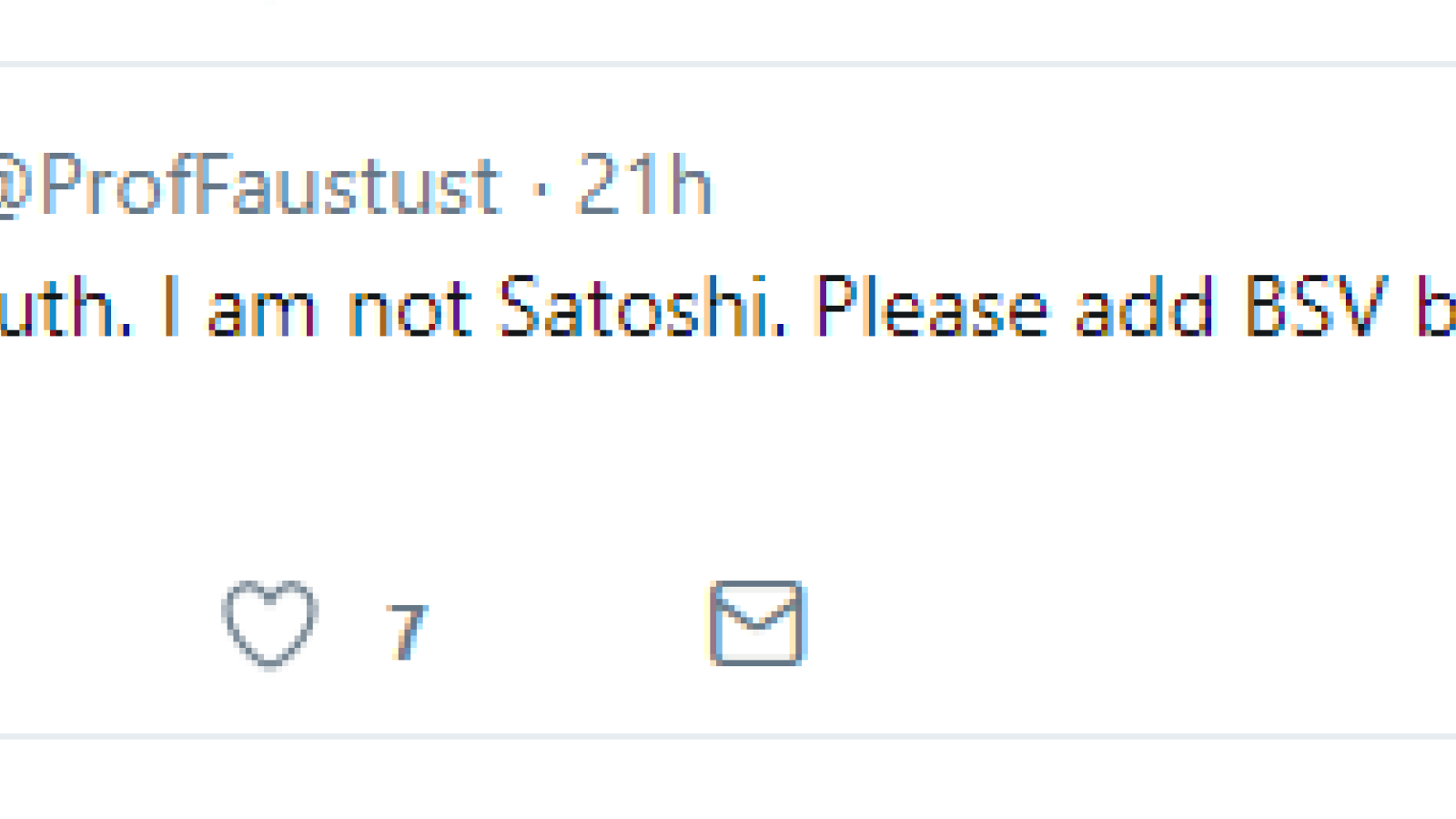 Blow against Bitcoin SV
After Binance announced it would delist BSV, and some other major market players joined it – ShapeShift, Bitrue, and quite possibly Kraken soon – Bitcoin SV's price has tanked by over 21 percent at press time.
This situation has even made BSV drop from place #12 to #14 in less than a day.
Craig Wright has tweeted that he is going to sell his BNB to get revenge on Binance's CZ, so stay tuned to see if BNB is going to drop out of the top ten list because of that tonight.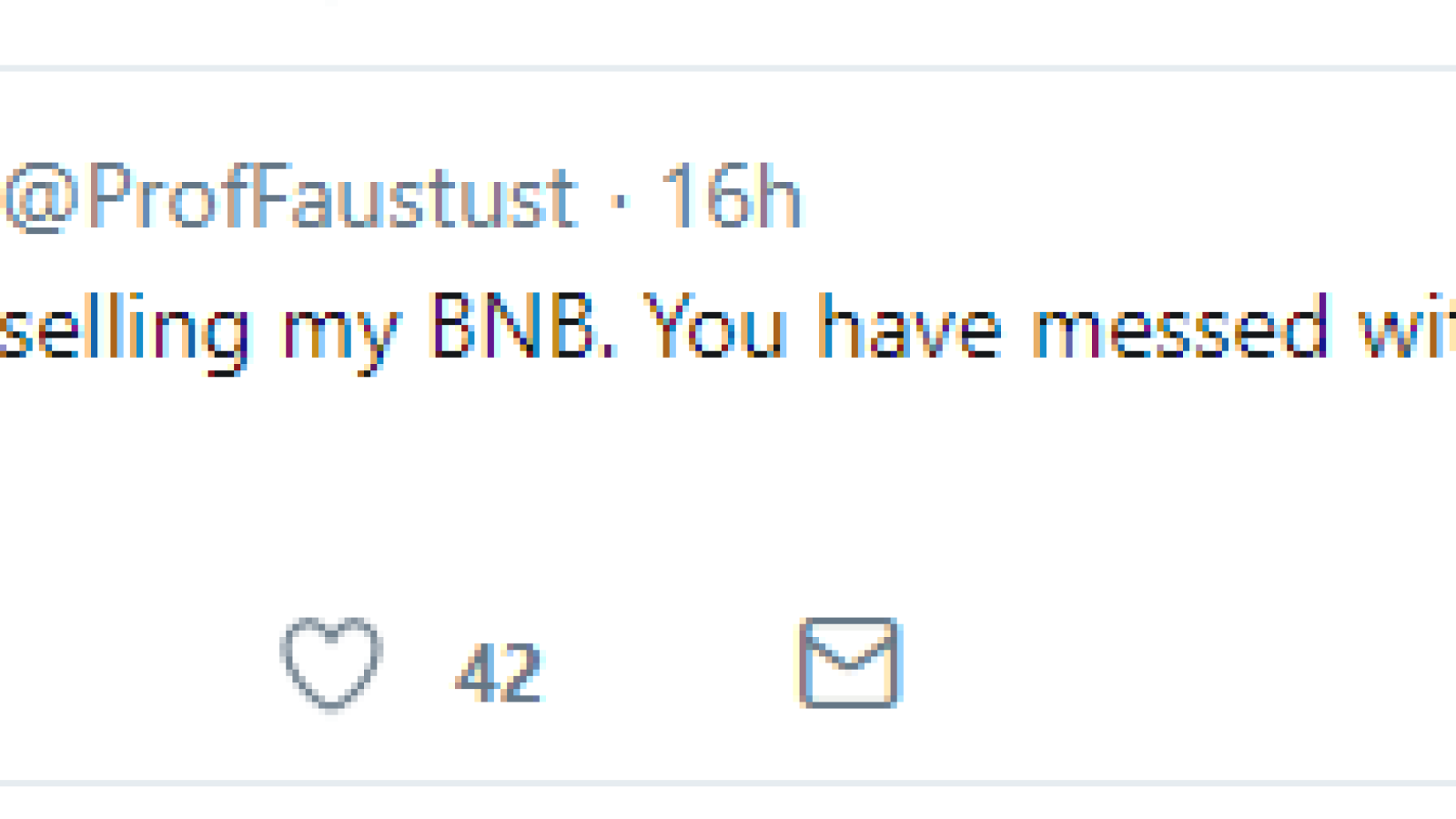 Image by https://ru.123rf.com/photo_17367187_-a-group-of-angry-protesters-wearing-masks-and-holdings-signs-over-a-white-background-.html?fromid=dXF4UWNwL3hBOVVWWVFWRkJhSkdkQT09