According to CoinMarketCap (CMC), Bitcoin Cash, a controversial Bitcoin spin-off, has recorded enormous gains over the last 24 hours. Its price spiked by more than 42 percent, making it the best-performing coin on Apr.2, the day Bitcoin unexpectedly shot up to $5,000 in less than an hour.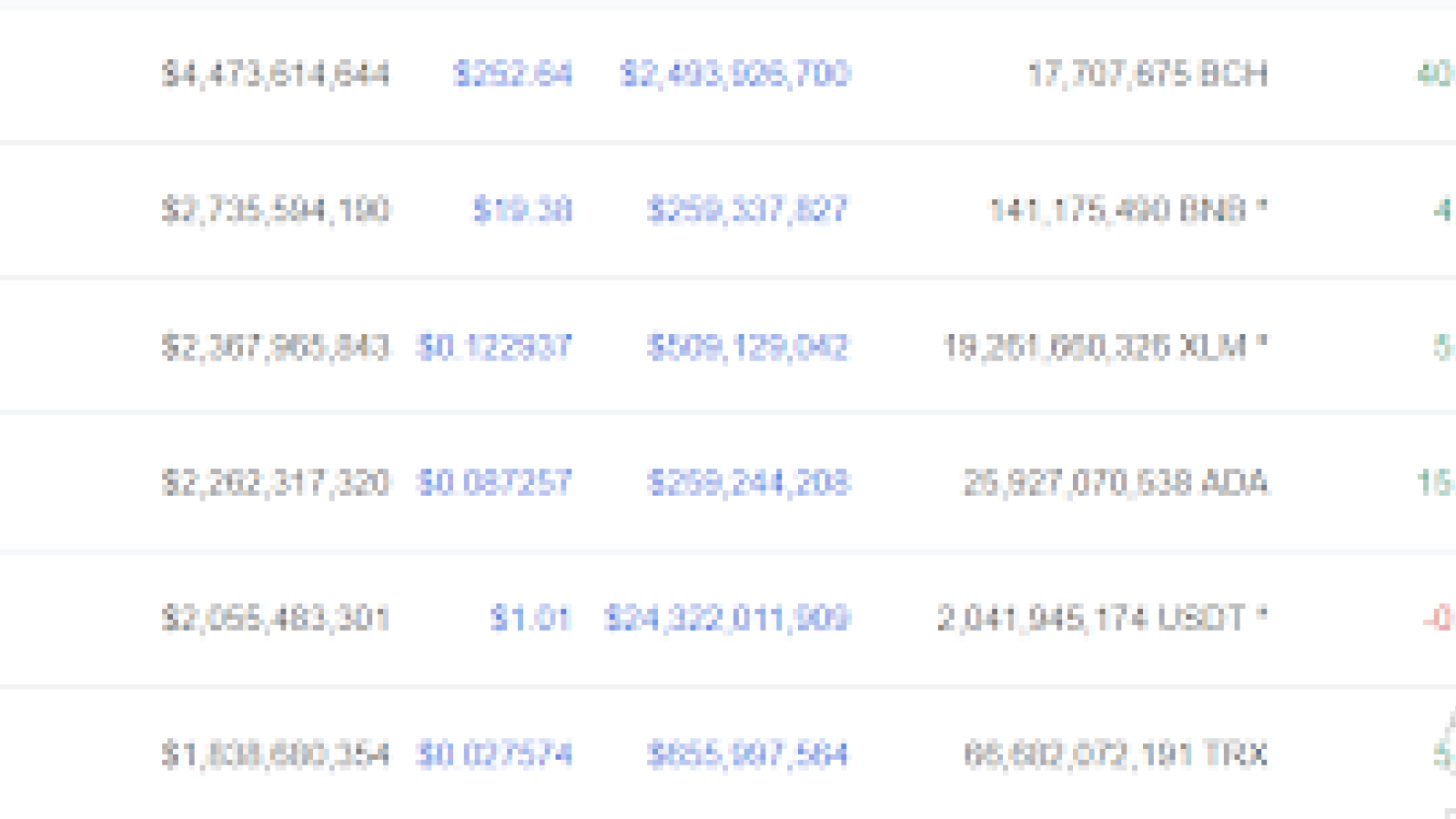 Far from the abyss
The biggest Bitcoin fork entered a death spiral after continuous hash wars that were followed BCH's split into two competing chains. Since Nov. 7, the BCH price had been plunging for six consecutive weeks, losing 81 percent. On Dec. 3, its price dipped below the $120 mark.

However, not it seems like Roger Ver's Bitcoin Cash is at the forefront of what is shaping up to be a major bull run. At the time of writing this article, Bitcoin Cash is in sixth place on CMC with its price sitting at $252.64.


The green market
Notably, Craig Wright's Bitcoin SV, which occupies 12th spot on CMC, has also fared exceptionally well with a 23 percent price increase over the last 24 hours. Bitcoin, after its unprecedented price spike, is currently inching closer towards $5,000.

Along with Bitcoin Cash, Litecoin (LTC) and EOS (EOS) are also among the best performing cryptocurrencies inside the top 10. Both of them recorded double-digit gains – 23 percent and 16 percent respectively.