Today, the top 20 coins are in the "red" zone except for Bitcoin Cash, whose rate has increased by around 6% over the past 24 hours.
The biggest loser is Bitcoin SV – its price reduced by more than 20% yesterday. In the following price analysis, we will cover factors affecting its price change along with predictions of other popular cryptocurrencies.
The market capitalization has declined and is now $173 billion.
BSV/USD
Yesterday, Bitcoin SV lost 20% of its price against the backdrop of the delisting from the Binance exchange. In this regard, other exchanges may also follow such example and get rid of BSV in the near future.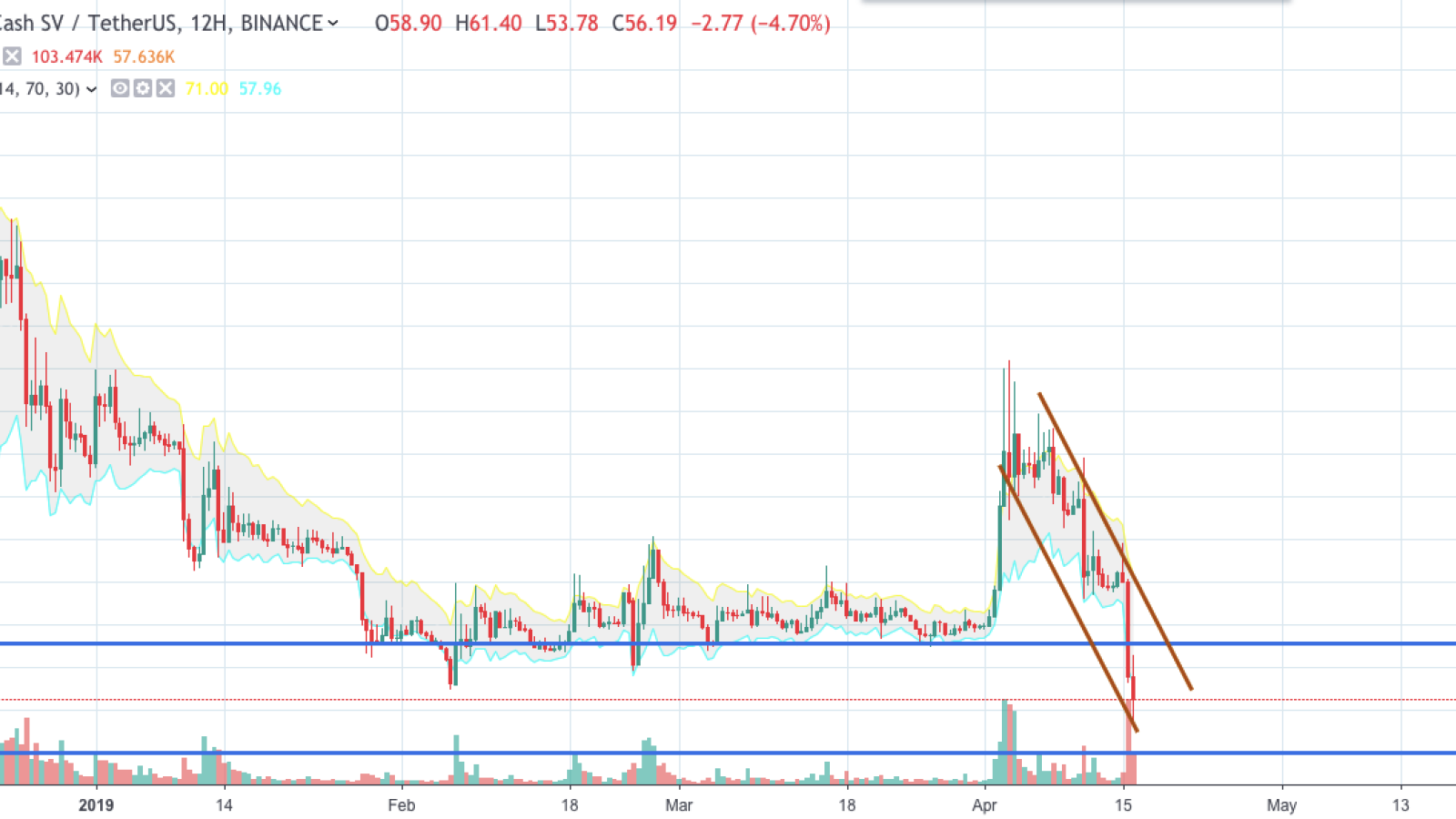 From the technical point of view, the coin broke an important area at $63. Currently, it is trading near the levels of the end of November. At the moment, technical indicators show that the possible next stop is the psychological level of $50.
The price of BSV is trading at $56.46 at the time of writing.
LTC/USD
If a few days ago Litecoin was 5th in the cryptocurrency rankings, now it is in 6th place with the overall capitalization of $4.8 billion.
Cryptocurrency quotes are trading below the moving average with a period of 55, which indicates a bearish trend.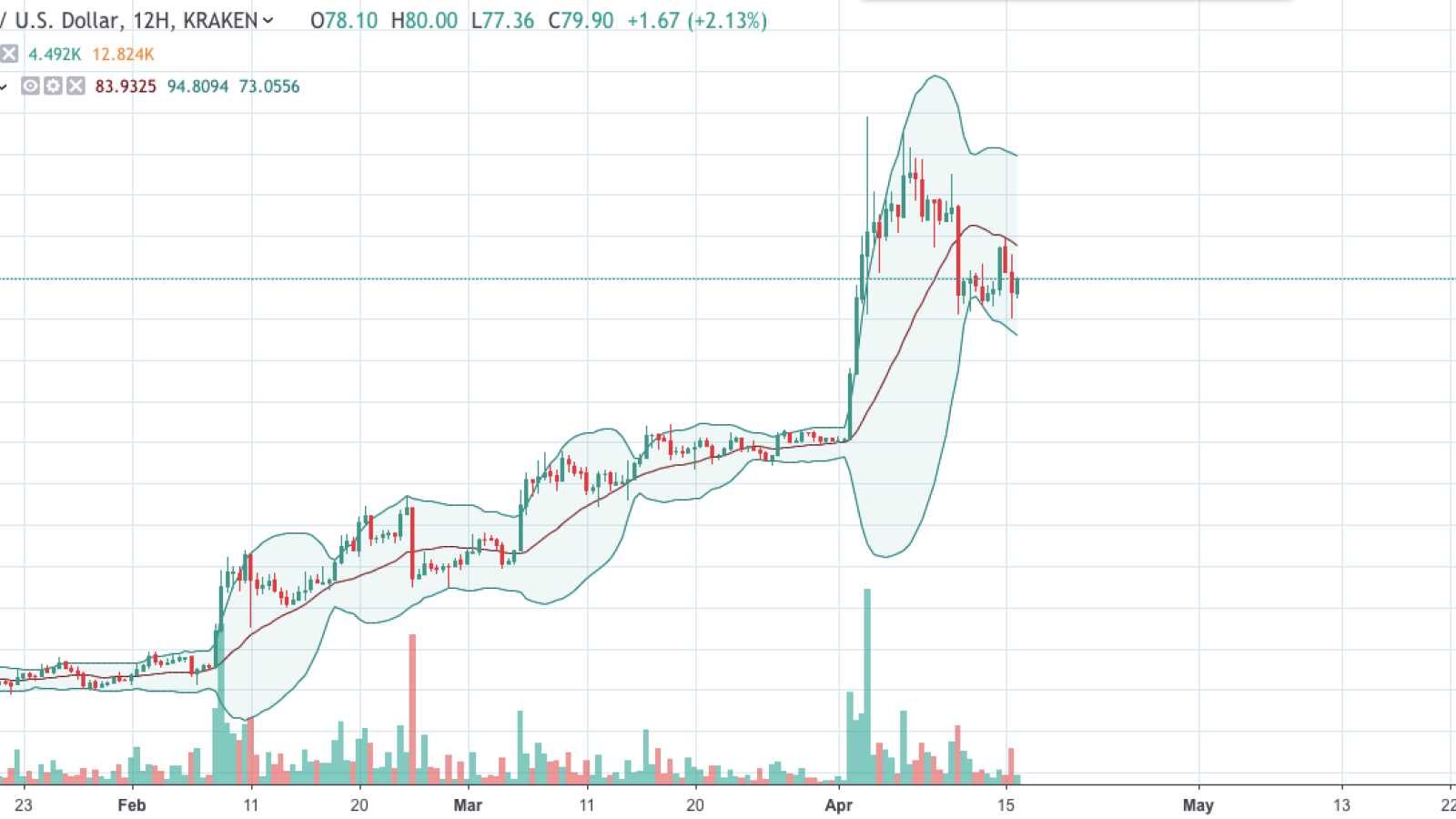 At the moment, the coin is trading near the middle border of the Bollinger Bands indicator.
The price of LTC is trading at $79.62 at the time of writing.
XLM/USD
Yesterday, the price of Stellar Lumens came close to the important support level of $0.110 but rebounded above the resistance of $0.116. At night, the coin consolidated in the corridor $0.112- $0.113.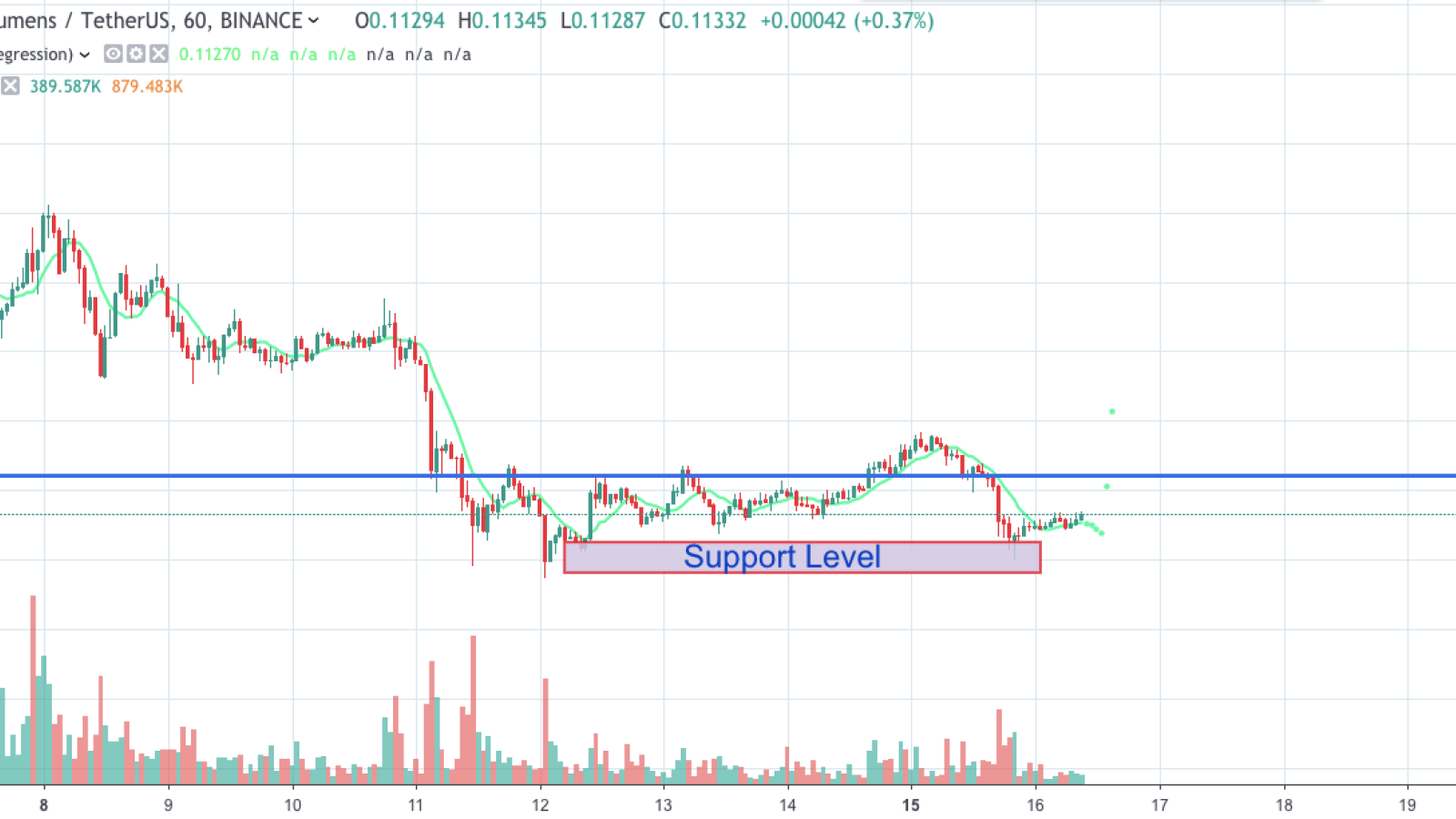 If the bears can push it, then the price will be in the area of $0.105. It is likely that the rate will start to recover from this area, and Stellar will avoid re-testing the psychological mark of $0.100.
The price of XLM is trading at $0.1132 at the time of writing.
EOS/USD
In the ongoing fight for the top 5, EOS came out the winner, as now its capitalization exceeds LTC's market cap by around $100 million.
At the moment, EOS is consolidating in the area of the moving average EMA 55.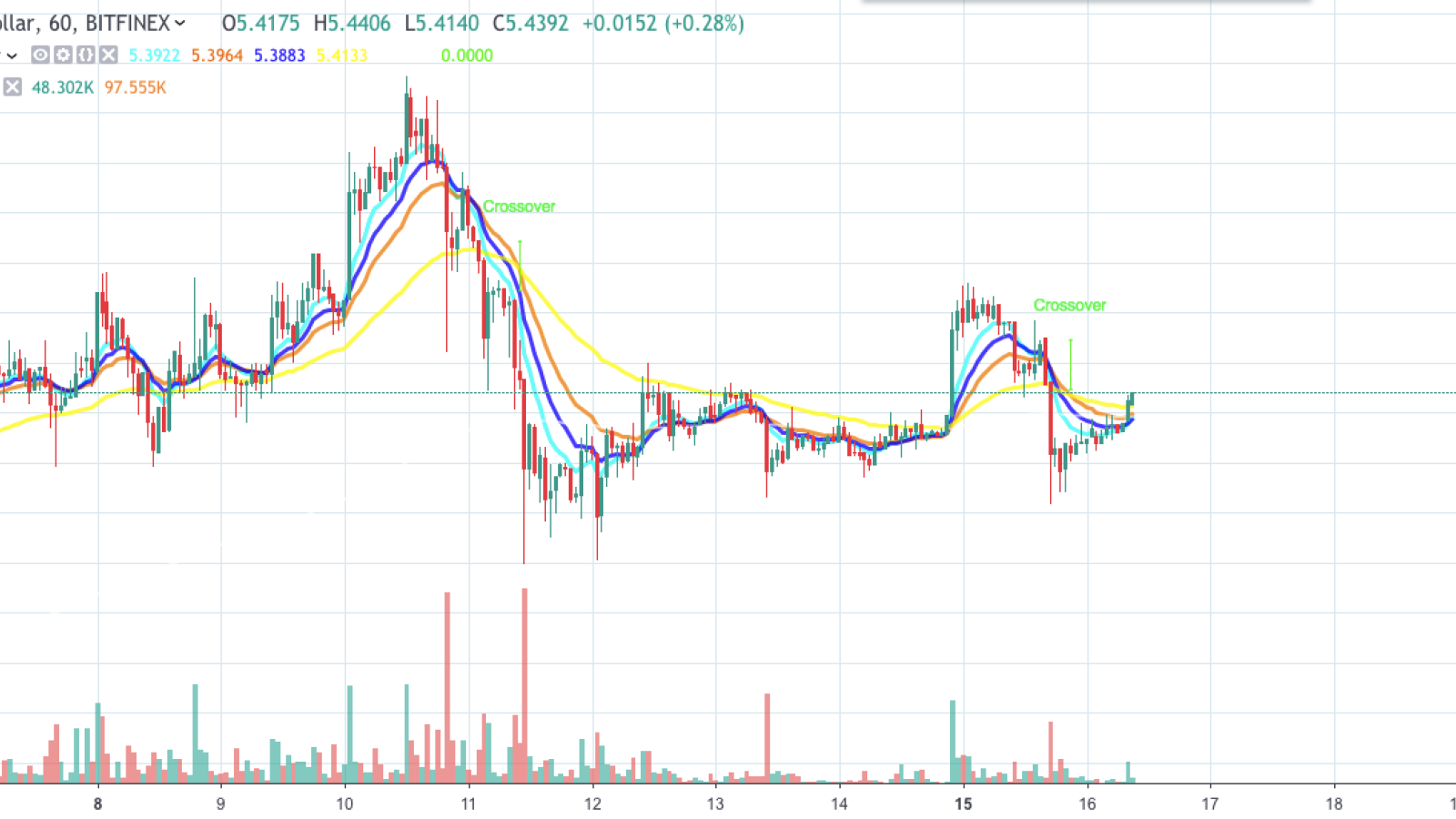 The bears did not give buyers the opportunity to gain a foothold above $5.50, so most likely the rollback will continue to the support level of $5.00. Around this area, the decline will stop and the price will begin to consolidate.
The price of EOS is trading at $5.42 at the time of writing.