With Bitcoin bumping its head right the $5,000 barrier and the total market cap up $30 billion in two days it's only normal to say we are dealing with a resurgence of the crypto market. The conditions feel similar to the bull run of late 2017, when everything was green, with double-digit gains on a daily basis. The question is, is this a temporary rally or the beginning of a bull market? Let's take a look at the charts of Litecoin, EOS, IOTA and Stellar to see if there's more upside potential.
Litecoin (LTC) Price Analysis
Even before the last strong breakout, Litecoin was showing upwards momentum and climbing consistently. Its latest move and break of $66 - $69 resistance marked the creation of a new significant higher high (we had a lot of higher highs and higher lows even before this but nothing significant).
Given the strong momentum shown by Litecoin, it's very probable we'll see a touch of $90 resistance in a day or two, followed by a move into $100 area. If the pair reaches this resistance, we may see a retracement lower based on profit taking (on leveraged platforms) and possibly exhaustion. Main weekly bias is bullish nonetheless, a halving of the block-reward is going to cut into supply and that is what is supporting prices.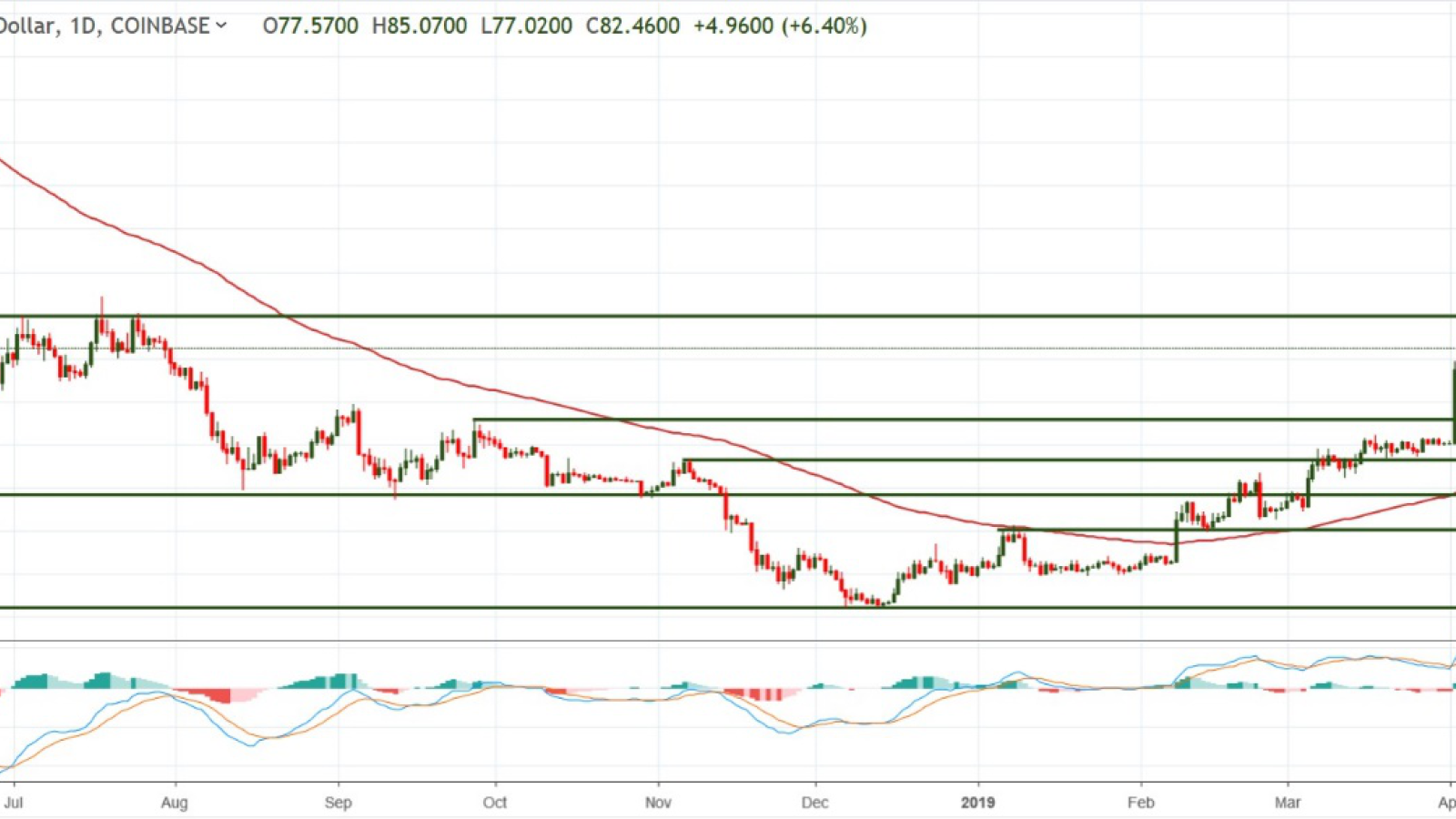 EOS (EOS) Price Analysis
Sitting just behind Litecoin, at number 5 in CoinMarketCap rankings, EOS has a circulating supply worth $4,661,272,294 and is trading at 5.14 against the US Dollar. The recent break of $4.60 resistance makes the outlook bullish for EOS and increases the probability of a new uptrend developing.
The candles are big compared to what we've seen in the last few weeks or even months, which shows strong momentum. We could very well see EOS move into $6.90 area in a week's time but be aware that overbought levels will come into play; a correction will develop eventually. However, as long as the price is above the 100 days EMA, price action favors the bulls.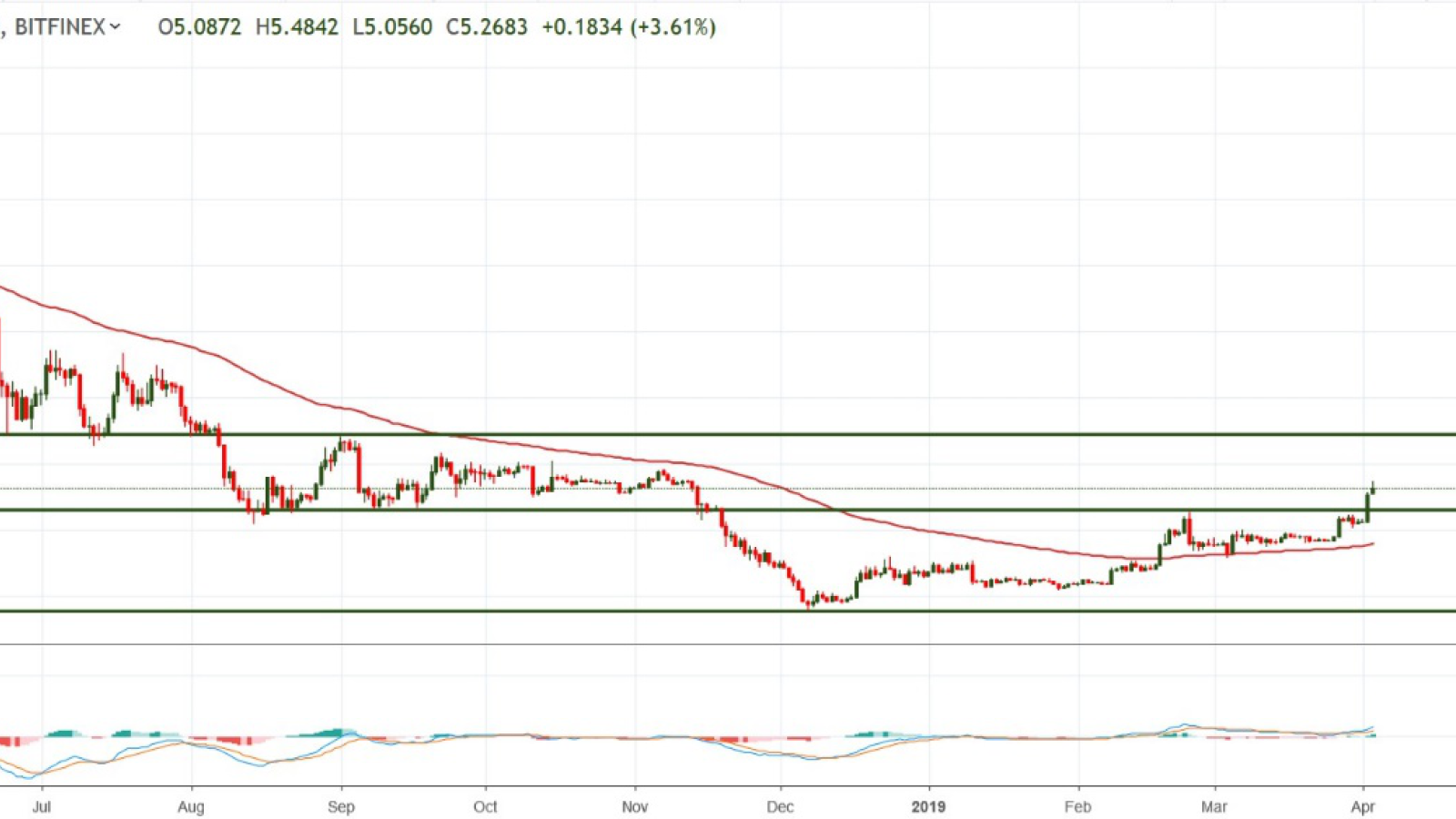 IOTA (MIOTA) Price Analysis
With a circulating supply valued at just above $1 billion, IOTA is ranked number 15 and trading at 0.36 against the US Dollar. This token has had a whopping 19% climb for the last 7 days. The bad news, maybe the good news, is that unlike the other cryptocurrencies examined so far, IOTA has not broken a significant resistance level. That level is located at $0.40 and if surpassed, will likely trigger additional upside movement. A bullish sign is the strong break of the 100 days EMA and, with the entire crypto market is rising, I expect IOTA to break $0.40 pretty fast. After that, it will head into $0.50 - $0.52 resistance in a week's time or even sooner.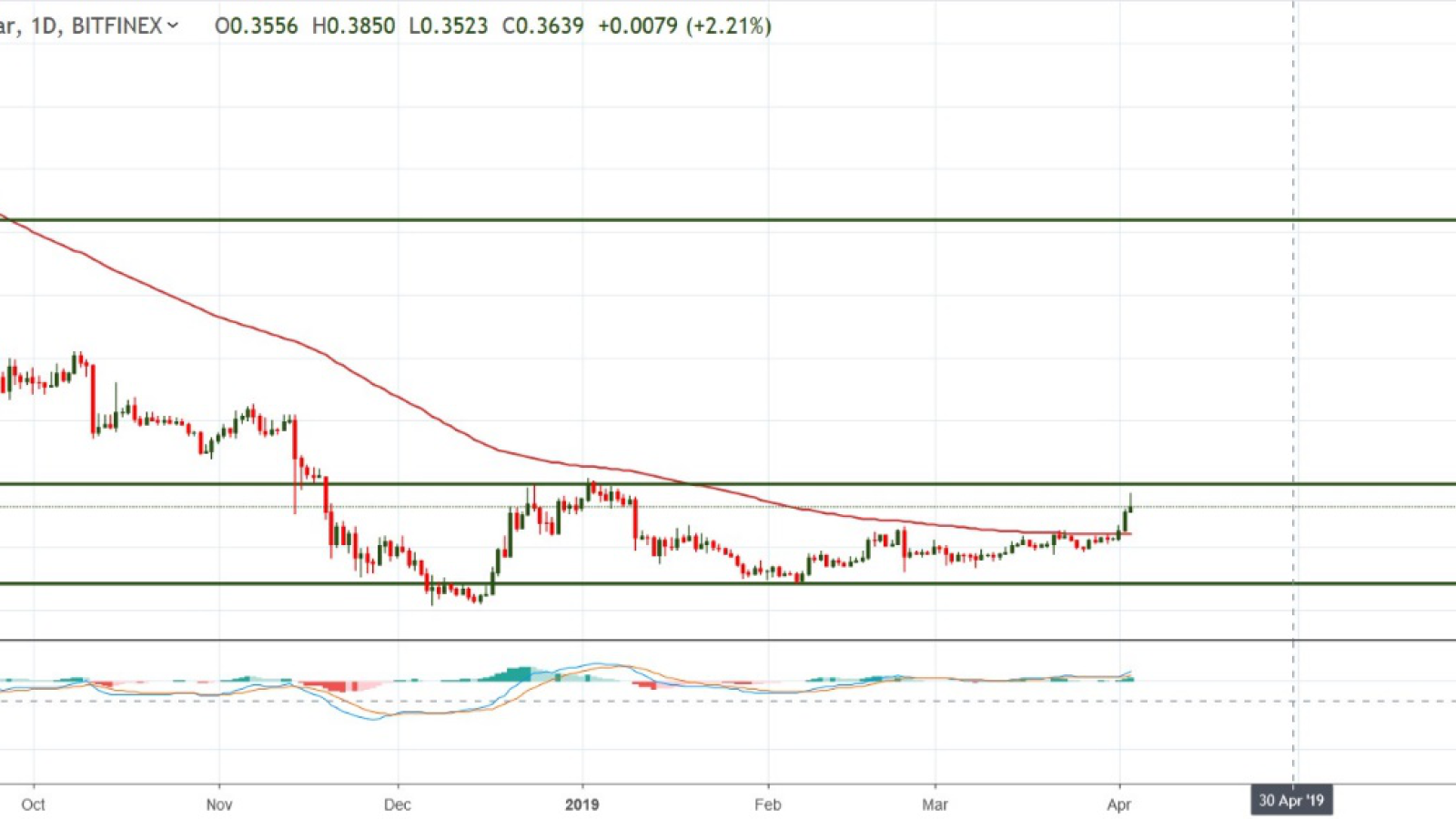 Stellar (XLM) Price Analysis
Number 8 ranked Stellar is currently trading at $0.12 and has a circulating supply valued at $2,378,339,458. It has gained over 16% in the last 7 days and shows positive momentum.
Similar to IOTA, Stellar is currently testing a significant resistance level and the way it behaves here will determine the direction for the next week. If the level at $0.13 can be surpassed, the pair will probably climb into $0.15, followed by $0.17 - $0.18. When and if it gets there, the probability of a retracement will increase due to overbought conditions.