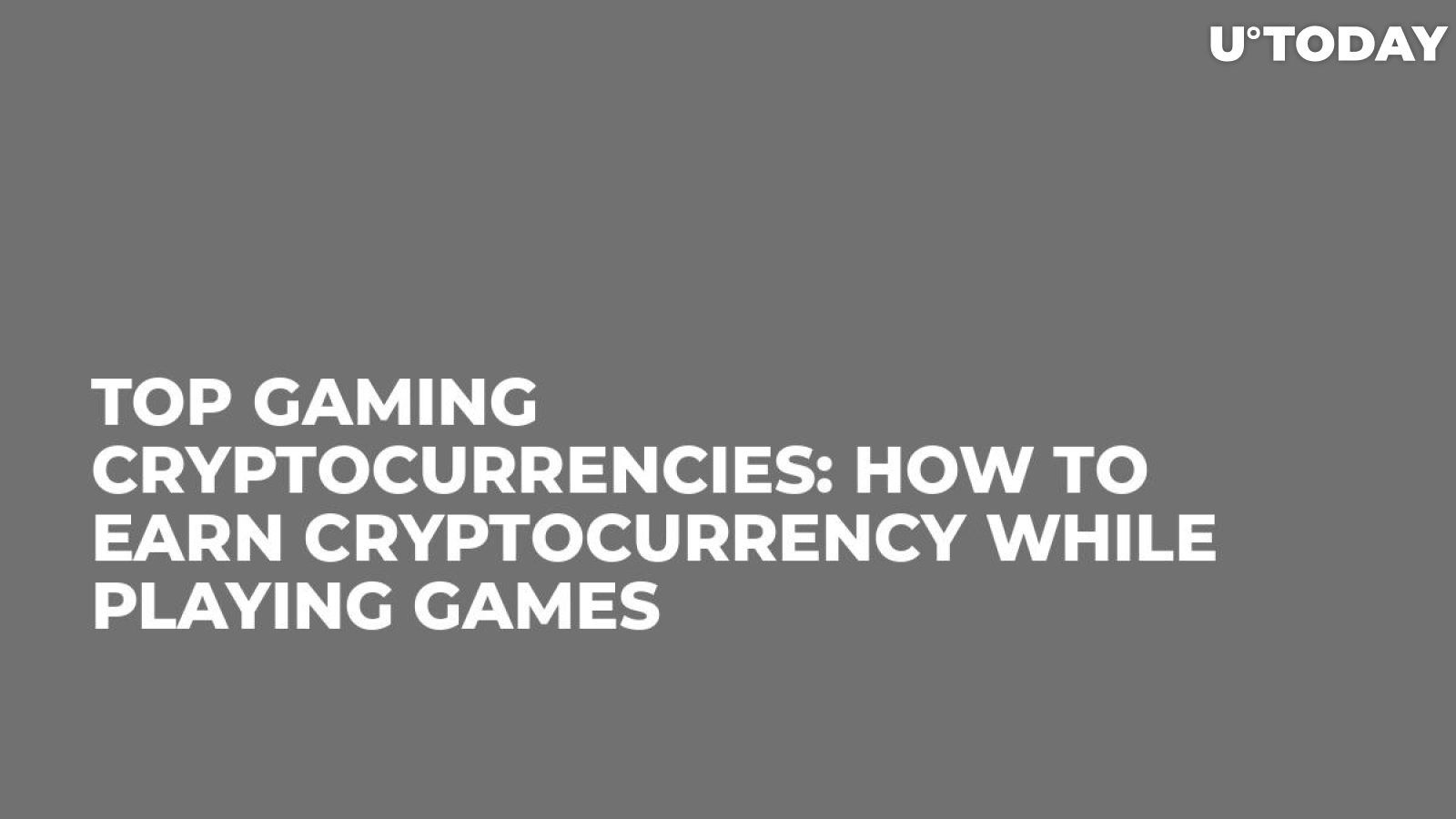 Cover image via U.Today
The global game market is expected to hit $128.5 bln as early as in 2020. This mammoth-size industry is only getting bigger, and many are trying to make top-dollar out of it. That creates a ground for a cross-over between the gaming space and cryptocurrencies (a nascent industry that was worth a whopping $800 bln during the market peak in January).

U.Today has defined the best gaming cryptocurrency on the market that is currently making waves in the industry.
WAX Coin
WAX is the platform that is supposed to be a decentralized marketplace for gamers. The idea is not new — there is already a fully centralized OPSkins marketplace, but this time the task is to completely decentralize it. This 'old wine in a new bottle' approach is supposed to bring more transparency and streamline the transaction process. It seems like the creator of this project tapped into the right market since a whopping 55 percent of millennial gamers already own crypto.
While the project sounds promising, decentralized games are struggling big with adoption (CryptoKitties probably has more developers than players as of now).

Currently, the token is sitting at 65th place on CMC with a market cap of $62.4 mln (that's a tremendous downfall since January, when its market cap exceeded $1.3 bln). Nevertheless, it had a rather big spike back in June with even Wall Street titan Mike Novogratz being 'amazed' by the intersection of crypto and the gaming industry.
| | | | |
| --- | --- | --- | --- |
| Cryptocurrency | Rank (CMC) | Market capitalization | Price |
| WAX (WAX) | 66 | $63.3 mln | $0.067 |
Enjin Coin
Enjin is a powerful gaming community platform with nearly 20 mln gamers using it. They issued the Edjin Coin in order to make it the universal cryptocurrency in the gaming world. This ERC-20 token is supposed to be the backbone of a huge virtual goods marketplace. Users buy and sell items across thousands of games.
Apart from tackling the issues that are connected to exchanging different gaming items, the network makes transactions much faster. Meanwhile, the Enjin Smart Wallet allows users to store multiple altcoins while providing users with an extra layer of security.
The platform is suitable for powering crypto collectible dApps (it's a beginner-friendly platform, so you don't have to be a high-profile Solidity developer in order to grasp the gist). Game developers can also make sure of smart contracts.

Unlike WAX, Enjin uses an already existing Blockchain, so the main issue is to convince gamers to use it. However, there is more than enough space in decentralized gaming for both of these projects to survive.
| | | | |
| --- | --- | --- | --- |
| Cryptocurrency | Rank (CMC) | Market capitalization | Price |
| Enjin Coin (ENJ) | 143 | $20.4 mln | $0.026 |
ION
Does the idea that you can be paid for simply playing video games sound too utopian?

The highly ambitious projects are creating a full-fledged gaming economy that could unite players and game developers of different caliber — from indie groups to billion-dollar giants in the likes of EA.

The ION coin is based on the static PoS algorithm (according to the project's white paper, they reject Bitcoin's PoW because of excessive power consumption).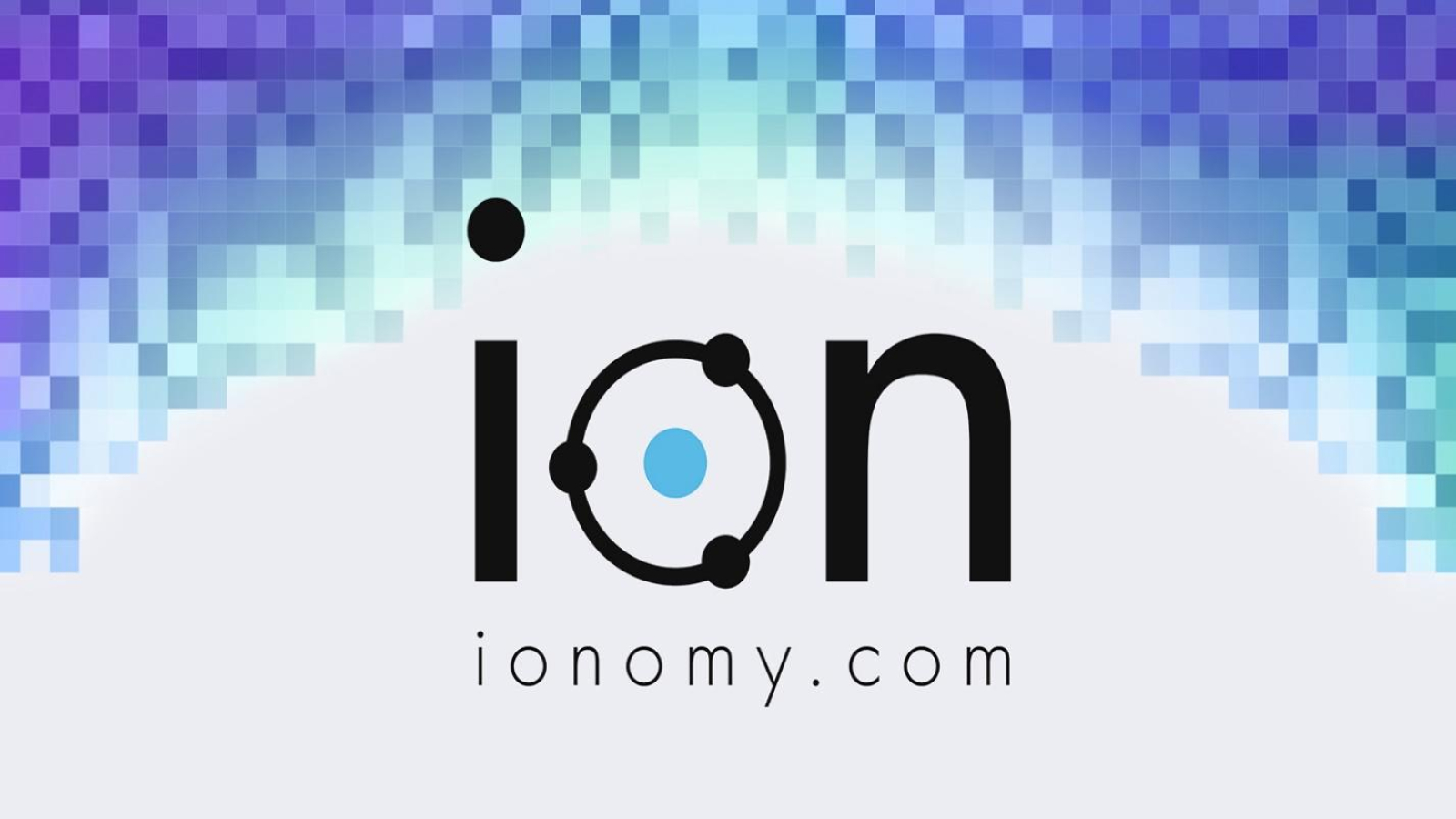 As more people get on board, the ION economy ('Ionomi') continues to grow. The coin will acquire a lasting transactional value if there is a constant influx of users.
| | | | |
| --- | --- | --- | --- |
| Cryptocurrency | Rank (CMC) | Market capitalization | Price |
| ION (ION) | 387 | $5.4 mln | $0.254 |
Crycash
Crycash is somehow similar to ION — gamers are able to earn crypto by simply having fun and completing numerous challenges. The project looks rather solid, and there is a good reason to believe that Crycash (CRC) may be up to a ten-fold increase.
Crytek, a big-name German game developer, is the company behind this project. It acquired a high-profile status after the Crisis anthology. It is also worth to mention the Warface integration.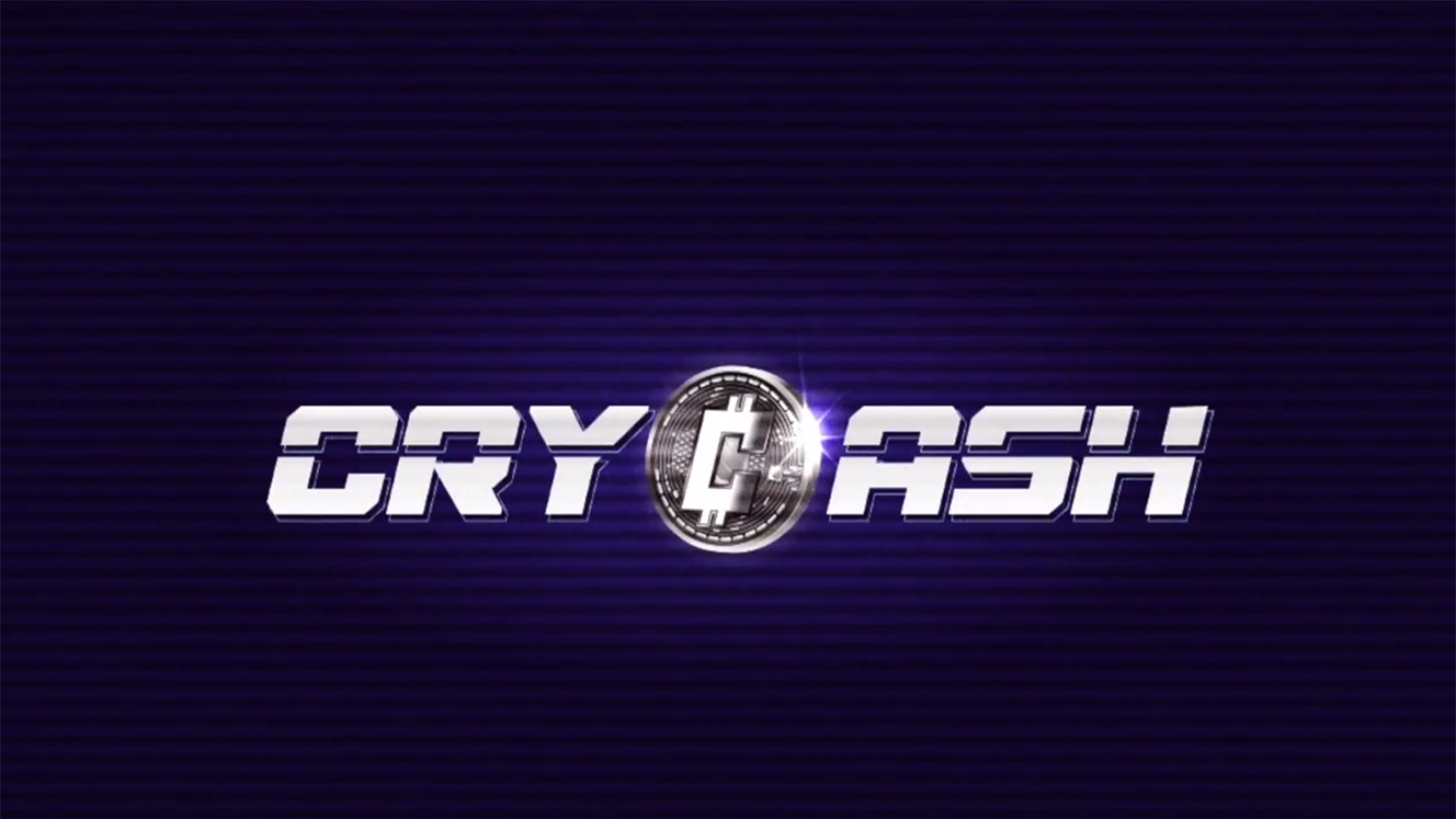 The coin that is earned during the game could be used for making different in-game purchases. The developers hope that it could serve as an incentive for players to spend more time on the game.

GameCredit is yet another example of such platforms (it serves a similar purpose of creating a universal cryptocurrency for gaming).
| | | | |
| --- | --- | --- | --- |
| Cryptocurrency | Rank (CMC) | Market capitalization | Price |
| CryCash (CRC) | 1086 | $158,775 | $0.034 |
GTCoin
GTCoin (Game Tester Coin) is a unique coin that creates a bond between game developers and those who consume their product. In order to earn GTCCoin, users (you guessed it) have to test games in order to reveal different bugs.

This is a win-win situation — developers can hone some weak spots in the game, and players are able to get their hands on exclusive content while simultaneously earning coins.

This is shaping app to be a robust platform for uniting people that are involved in the process of game creation.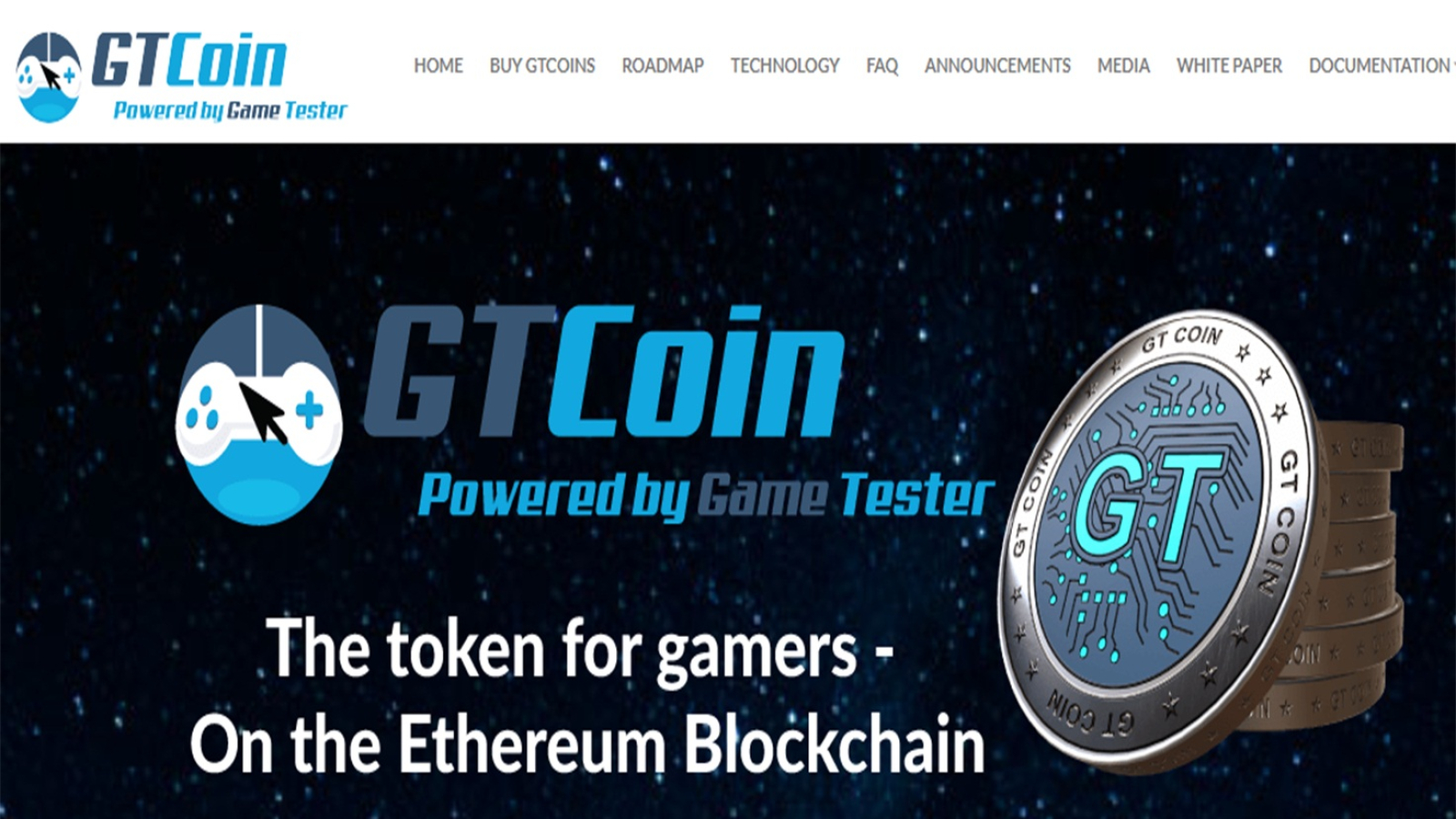 Other alternatives include:
FirstBlood rewards, a fairly similar project, rewards players for participating in gaming matches with the 1ST token. The project aims to bring cryptocurrency mainstream adoption closer while simultaneously enhancing transparency in the global gaming market.

One also should mention a $40 mln project called Refereum that rewards players with cash prizes for being involved in the game.

MobileGo offers more than simply rewarding content creation with tokens – it is a global platform for conducting decentralized eSports tournaments. As the name suggests, MobileGo extends far beyond PCs, offering a competitive gameplay on a mobile phone.
| | | | |
| --- | --- | --- | --- |
| Cryptocurrency | Rank (CMC) | Market capitalization | Price |
| GTCoin | 375 | $5,7 mln | $0.007 |
RevolutionVR
RevolutionVR, as its name suggests, is making a revolution in the gaming industry (to be precise, in its small niche — virtual reality).

They strive to accelerate the adoption of video game cryptocurrencies, and they place an emphasis on the development of high-quality VR games.

The current VR games are not really affordable, and RevolutionVR tries to tackle this issue of high prices — that would eventually allow increasing the number of consumers. Players around the globe will be able to enjoy a high-quality gaming experience without the need to own a powerful computer at home. Moreover, it also promises to be more powerful than modern PC solutions.

RVR, the network's native token, is already listed on numerous exchanges.
We are not supposed to give you investment advice, but it goes without saying that virtual reality represents the future of the gaming industry, and there is a chance that RevolutionVR could spearhead this progress.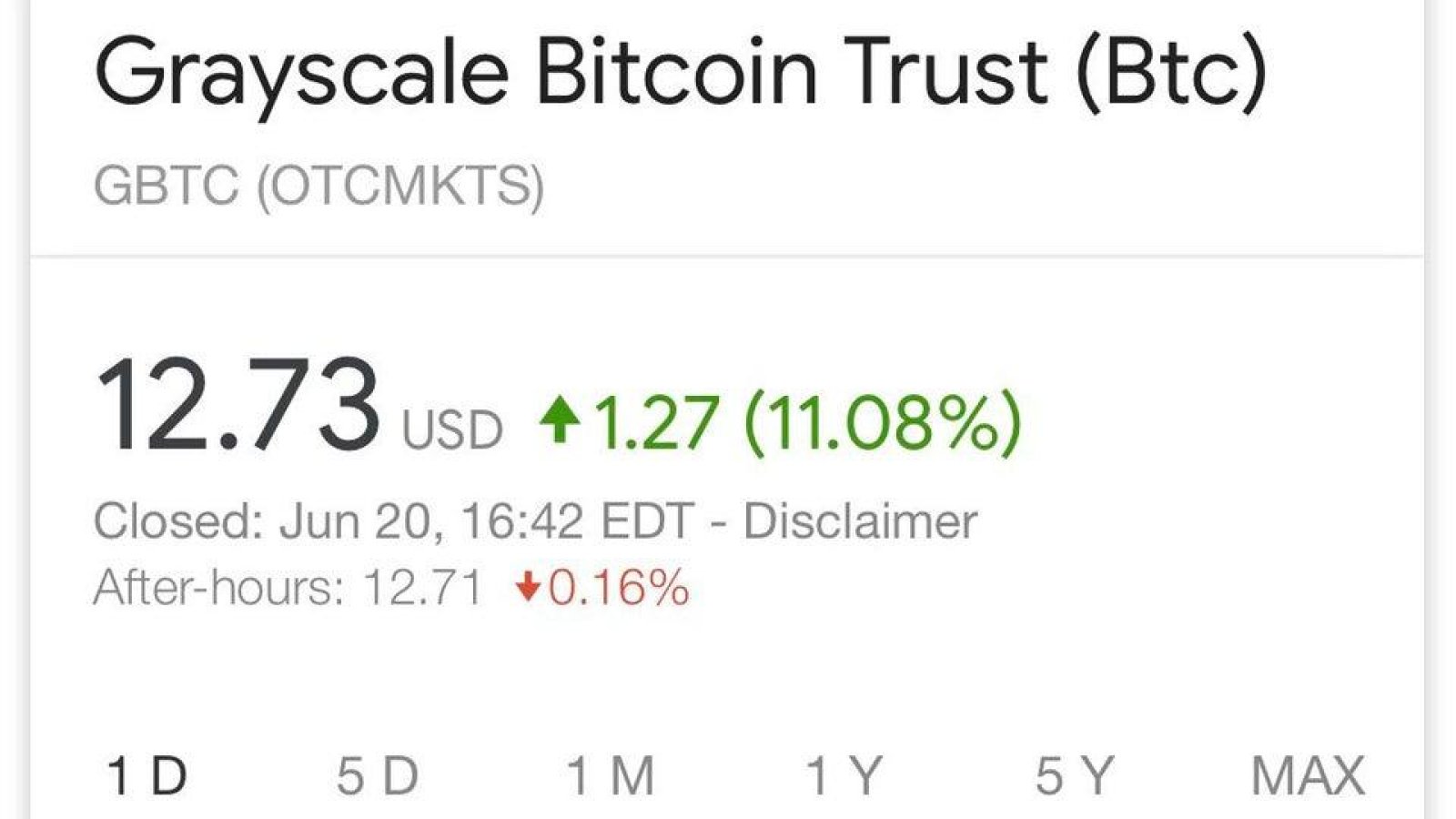 | | | | |
| --- | --- | --- | --- |
| Cryptocurrency | Rank (CMC) | Market capitalization | Price |
| RevolutionVR | 447 | $3.9 mln | $0.019 |
Unikoin Gold
Unikoin Gold deserves an appearance on this list simply because many big-name investors are already backing this project, including American millionaire Mark Cuban, who earlier criticized Bitcoin due to its volatility. So, what makes these investors tick?

The eSports industry has a huge potential, and it comes as a no surprise that many are trying to capitalize on that. Unikoin is one of the new betting platforms that allows putting money on a slew of popular games such as Overwatch, Counter-Strike and so on.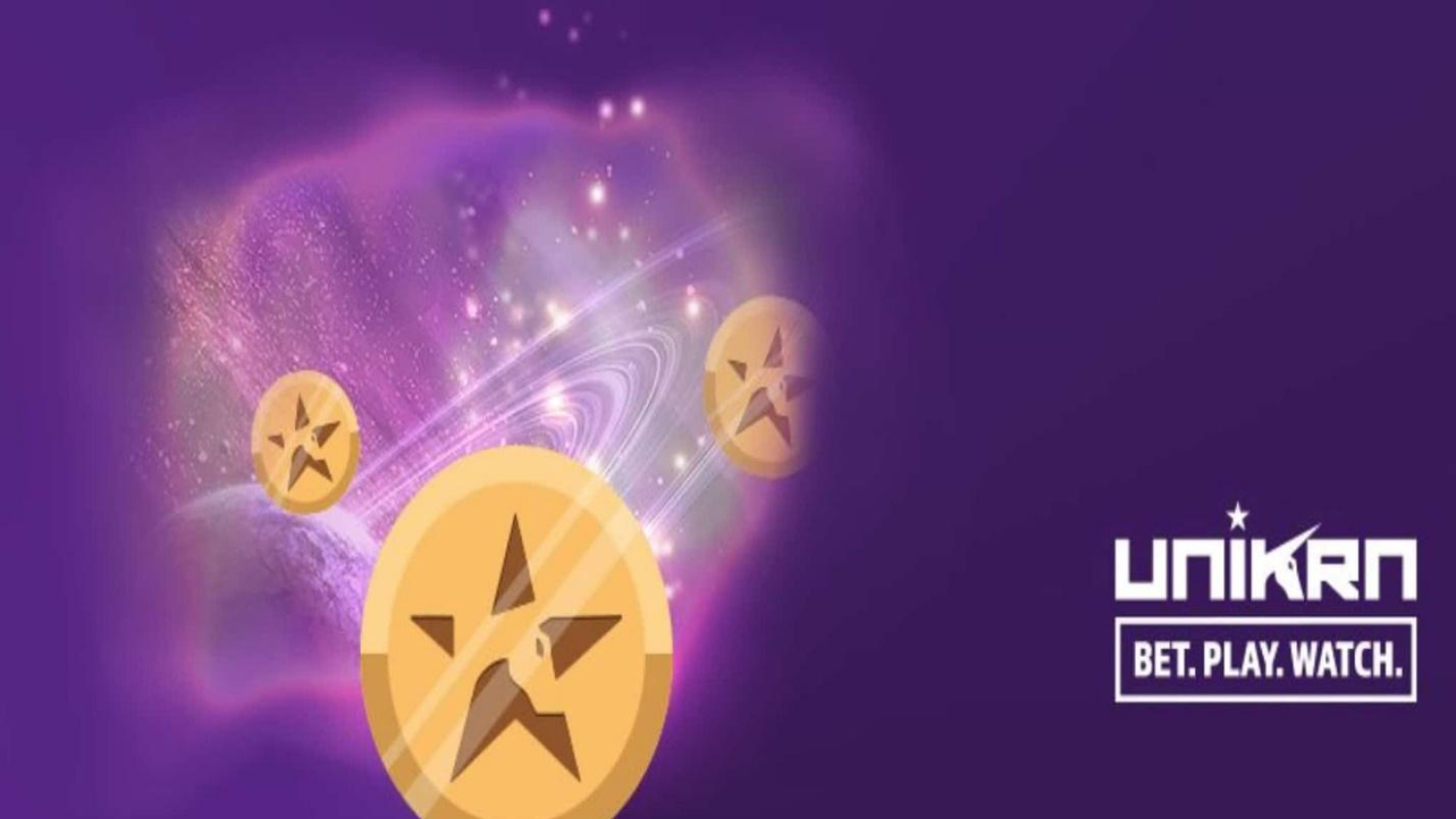 It circumvented the prohibition on betting in fiat currencies by issuing their own token. During the ICO, it raised an eye-popping $110 mln, making it one of the most successful ICOs.

Mark Cuban is really picky when it comes to putting his name on the list of investors of a certain project.

HEROcoin (PLAY) is also a platform that has the potential to disrupt online betting. Meanwhile, Ethbet (EBET) stands out among the rest of similar projects by offering the highest returns on the global dicing market.
| | | | |
| --- | --- | --- | --- |
| Cryptocurrency | Rank (CMC) | Market capitalization | Price |
| Unikoin Gold (UKG) | 428 | $4.31 mln | $0.03 |
Decentraland (MANA)
Decentraland is a popular virtual reality platform whose native token (MAGA) is on the CMC list of top 100 biggest cryptocurrencies. With Decentraland, you are able to create your own virtual reality network. It is supposed to be a Blockchain-based alternative of such hit games like Skyrim and Fallout.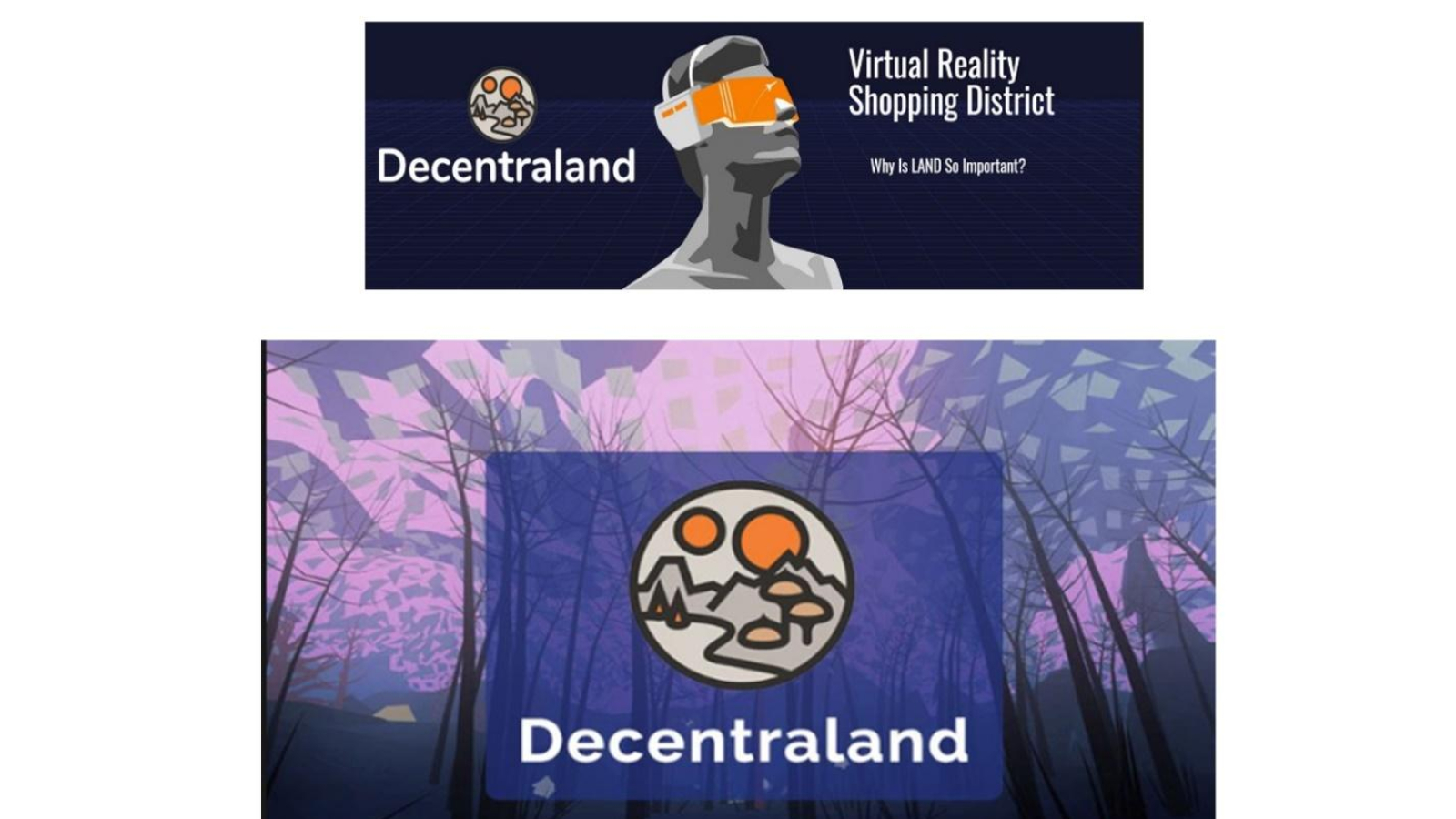 Unlike the majority of other projects on this list, Decentraland has been around for a relatively long span of time — the first development milestone was reached back in 2015.

The games that allow its players to live in alternative realities are growing at a rapid pace, and such technologies as 3D and Blockchain are already poised to reshape this sector.
| | | | |
| --- | --- | --- | --- |
| Cryptocurrency | Rank (CMC) | Market capitalization | Price |
| Decentraland (MANA) | 63 | $65.7 mln | $0.062 |
The problem with gaming coins
To sum everything up, we should point out a single problem that relates to all of the aforementioned gaming coins — the pace of adoption. These projects are still in the early stage of their adoption, and they still haven't managed to reveal their full potential. There is also a place for more global questions — will Blockchain produce a palpable impact on the gaming industry? Will dApps ever see the light after the front-loaded success of CryptoKitties?