The OG cryptocurrency has shown some signs of strength by gaining 0.78% during the last 24 hours and climbing to a high of 6,464 against the US Dollar. Although this is not a huge climb, it is an optimistic move that could bring in more buyers.
In recent news, Remixpoint Inc. is working with Hinomaru Limousine Co. to allow passengers to use Bitcoin and other cryptos to pay for rides between Tokyo and its 2 airports. This is not a game-changer for Bitcoin, but it does show the world the leading digital currency is still working towards mass adoption and that interest for digital currencies is not dwindling.
Charts at a Glance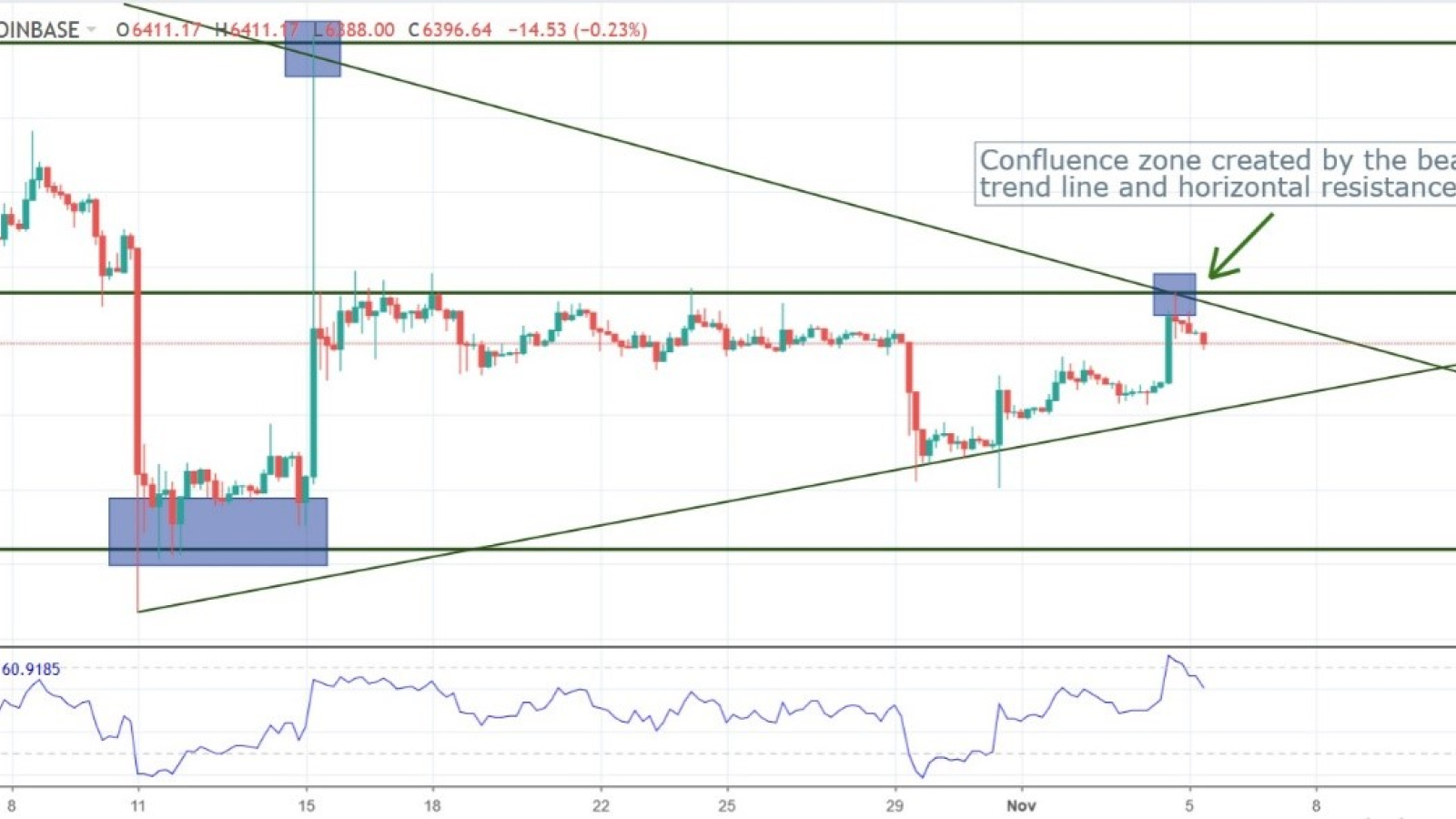 BTC/USD pair has reached a confluence zone at 6,465, which will act as a strong resistance in the future. Usually, confluence zones (where 2 or more technical items converge) are hard to break but they also offer great clues: if broken, it means there's strength behind the move and that price is likely to continue in the direction of the break. A failed break often means that price will bounce in the opposite direction until enough momentum for another attempt builds up.
The latest bounce has already reached a very strong resistance zone, with an overbought Relative Strength Index, so for the time being it looks like BTC will remain range bound.
Support zone: bullish trend line
Resistance zone: 6,465
Most likely scenario: drop towards the bullish trend line, followed by a move up
Alternate scenario: break of the confluence zone and move into the psychological resistance at 6,500.