Friday Apr. 12 is following Thursday's decline on the cryptocurrency market. Despite the fact that rates of the most coins dropped by more than 5%, Bitcoin, Ethereum and Ripple reduced much less, having lost only 3-4 %.
On the background of this correction, the BTC's domination rate increased and now makes up 52.1%
BTC/USD
The BTC's rate has dropped below $5,100 this morning and now is on the way to the $5,000 mark. From a technical point of view, the BTC/USD pair broke the short-term trend line, which was at $5,246.
If the price does not return above this area, in the near future, the sale may continue up to psychological $5,000, reinforced by simple moving averages SMA50 (4-hour chart) and SMA200 (hour chart).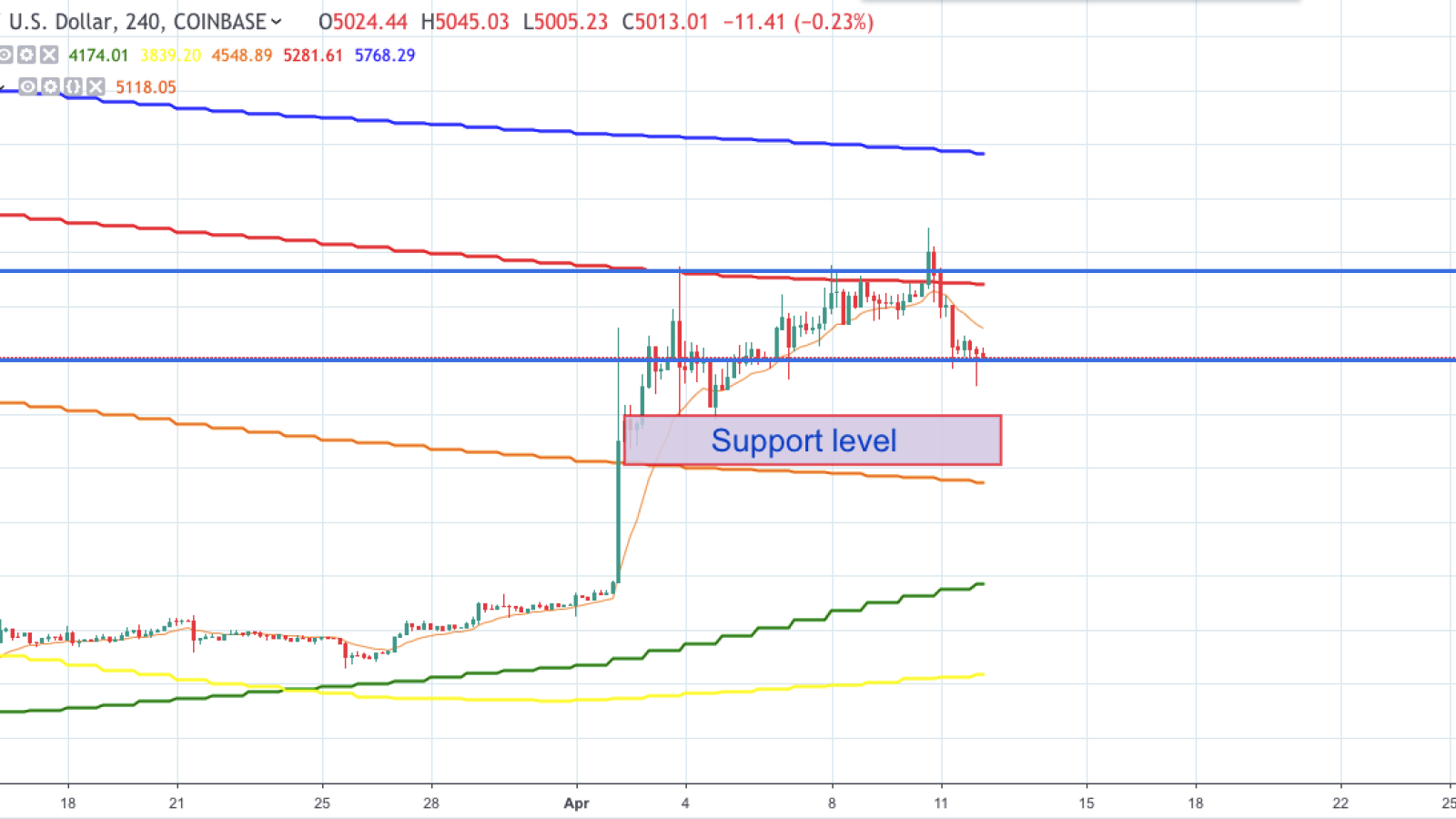 From a more long-term point of view, the bullish trend remains as long as the BTC/USD pair keeps above the $4,800– $4,600 zone, reinforced by the displaced DMA 200 moving average.
The price of BTC is trading at $5,025.60 at the time of writing.
ETH/USD
Yesterday Ethereum broke several support zones, particularly an important one at $168. On the 1-hour chart, we see correction below $160 in the short-term perspective.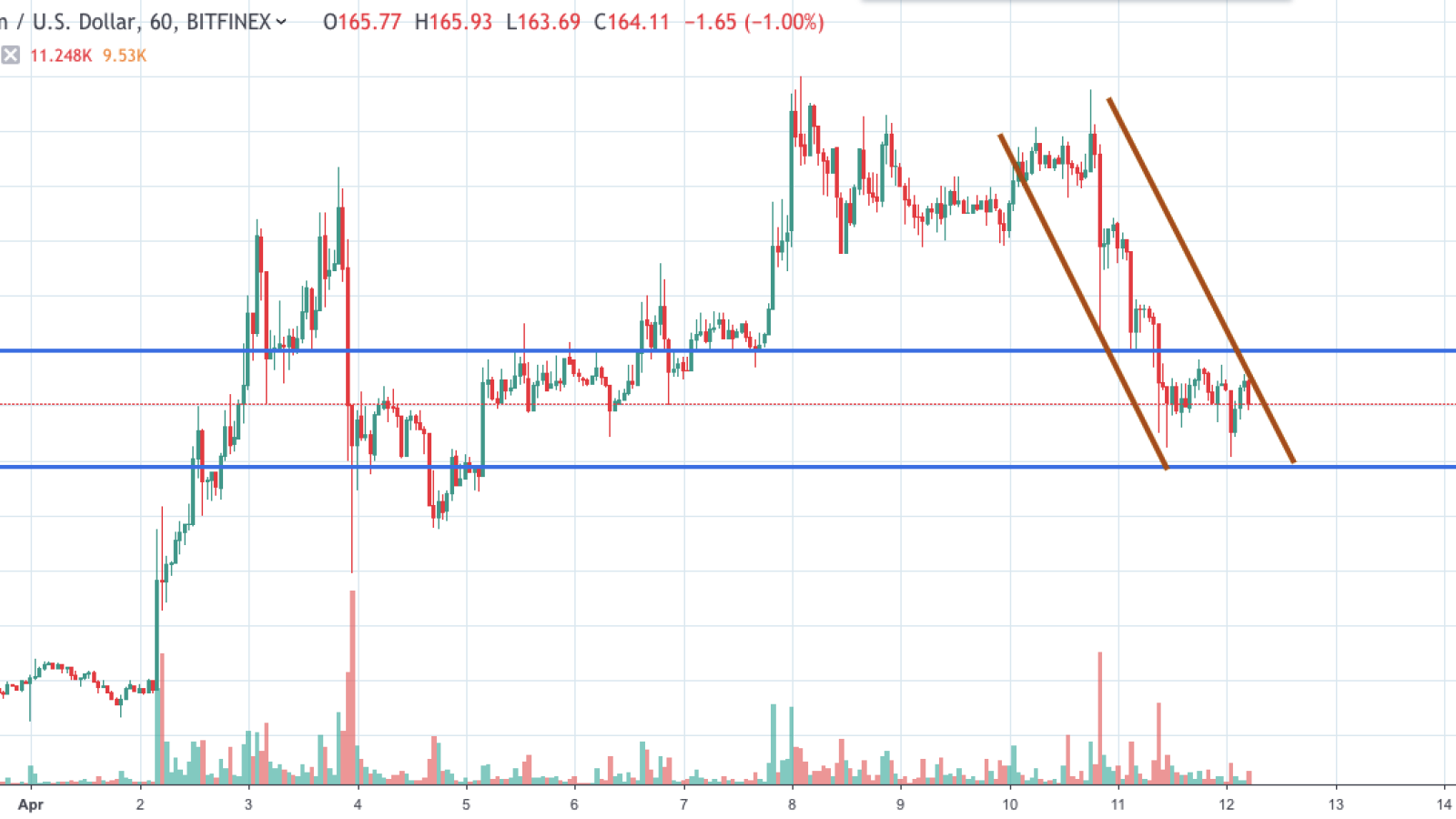 Positions of buyers now look rather weak. Even a slight increase in sales may cause a decline to support $160. If the bears succeed in pushing through this level, then there is a danger that the price will collapse to the psychological point of $150.
The price of ETH is trading at $163.38 at the time of writing.
XRP/USD
The hourly chart of the XRP/USD pair shows a short-term decline with resistance at $0.3270. The pair may start a significant downward movement if in the near future the value drops below the support level of $0.32.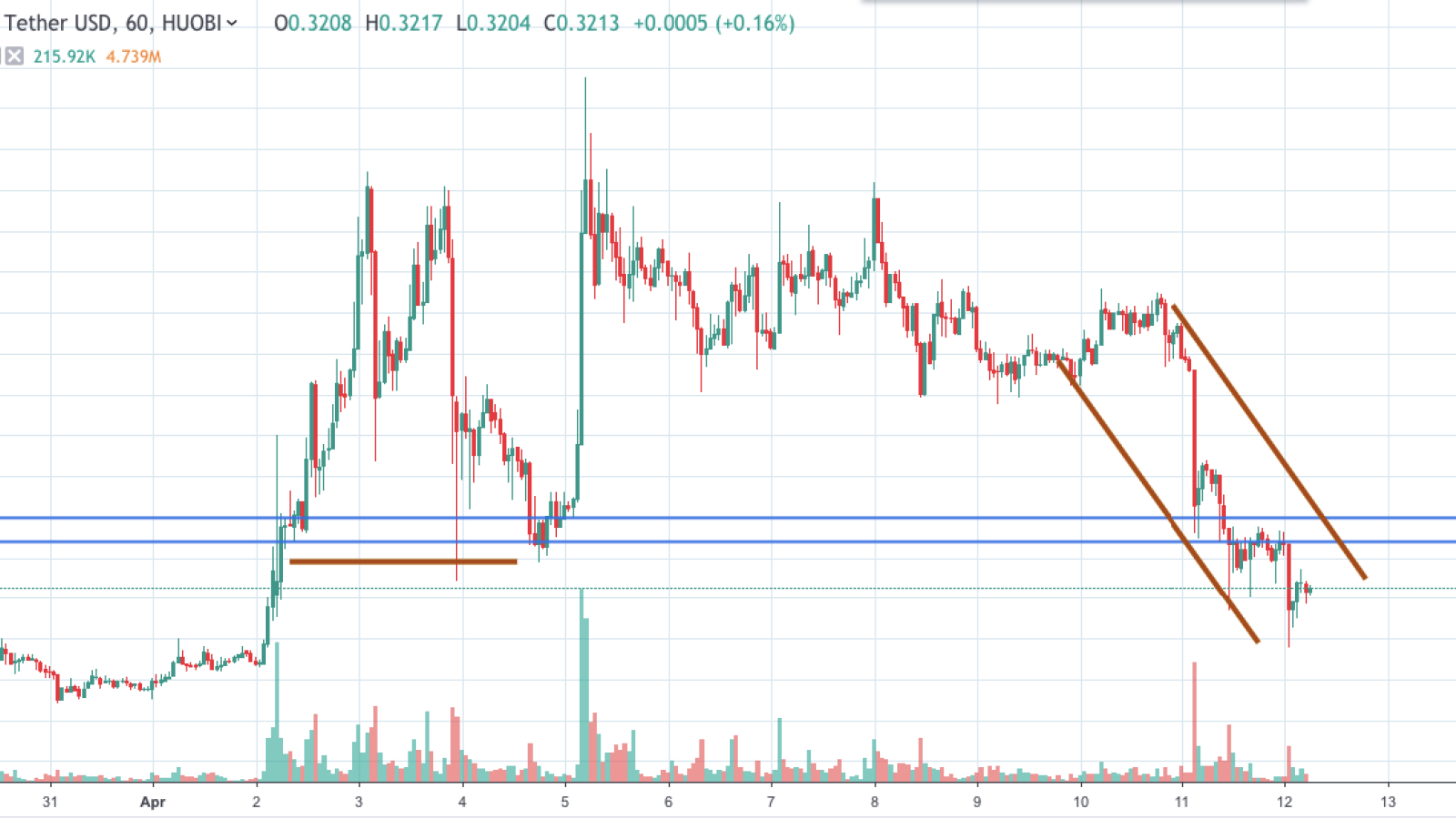 The cost of Ripple is currently being adjusted, taking into account the position of the US dollar. Meeting new highs cannot take place in case of a breakthrough below the support level of $0.33.
Thus, trade volume is not big, which means that sellers can push the rate lower if buyers do not enter the market.
The price of XRP is trading at $0.3248 at the time of writing.