Data shows that on Friday, Litecoin price received a 15% boost over the previous 24 hours. Now this figure is close to 10%. Thus, the Bitcoin rival has demonstrated massive upsurge over 200% on the year-to-date basis.
One of the reasons for that is that one of the largest exchanges, OKEx, announced an expansion on LTC the other day.
At press time, Litecoin is trading at $102.13.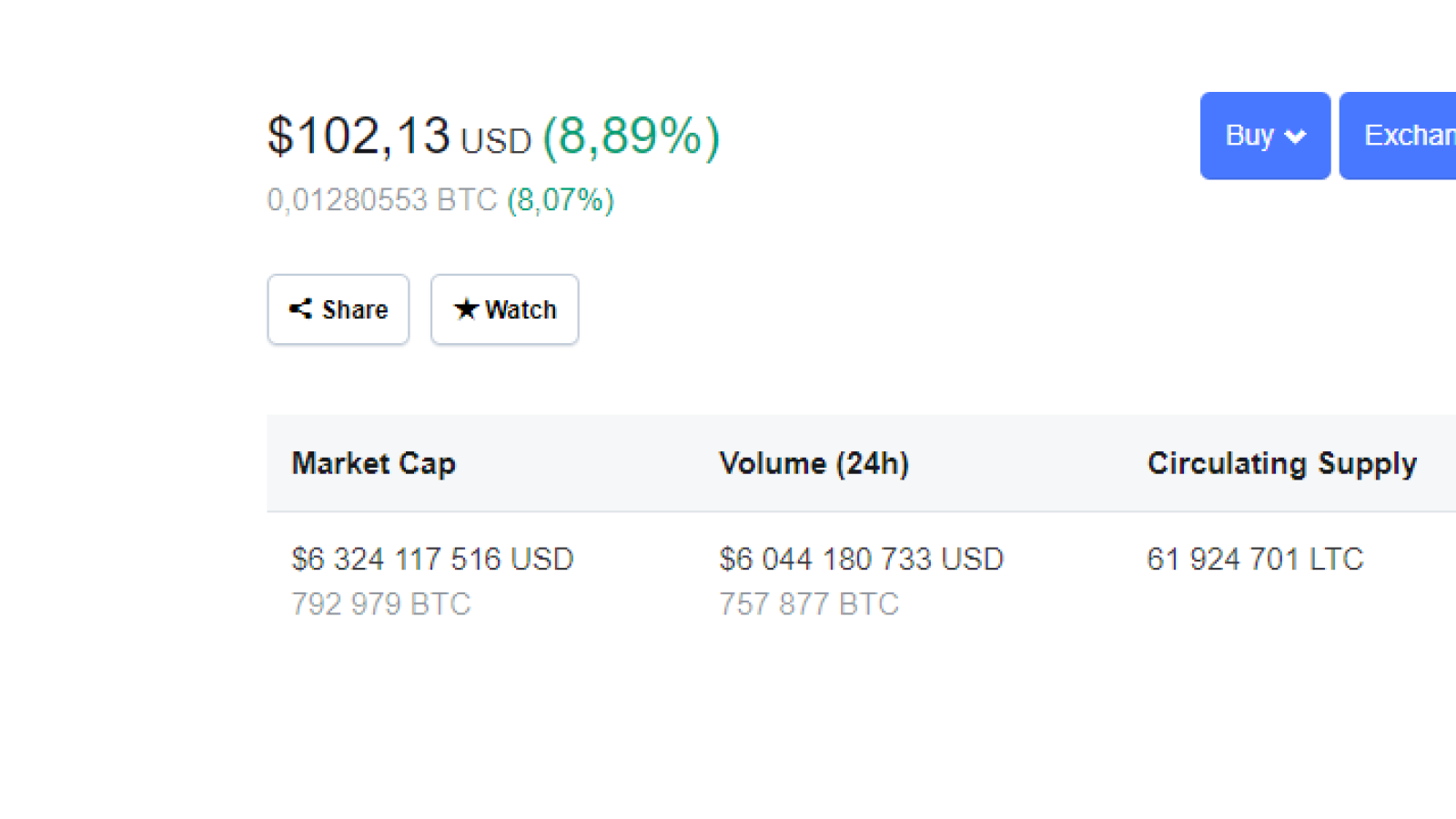 From $30 to $102 in nearly half a year
Last year Litecoin's value suffered a significant loss of billions USD, just as other major crypto assets. As 2019 started, the price of a single LTC was around $30. By now it has grown slightly over three times.
Upcoming halving of LTC and BTC
Recently, U.Today reported that Bitcoin bulls are excited about the Bitcoin mining award halving that is due to take place in May 2020. This event, when miners' award for building a single new block gets cut by half, is expected to take the Bitcoin price up.
The Bitcoin network has seen two of such halvings so far. One was in 2012, the other one in 2016. Both events were followed by a massive surge of the Bitcoin price. After the second halving the price of Bitcoin hit the ATH of over $19,000. At least this is what crypto gurus believe.
Litecoin is expected its miners' award to diminish by half this summer in August. So the crypto community expects the LTC quotes surge.