Litecoin or "digital silver" did not choose its own movement patterns, and followed the market correction. However, the coin is not the biggest loser of the day, as there are other assets whose rates have dropped by more than 5%. In terms of the LTC rank in the global cryptocurrency rating, there is an ongoing "battle" with EOS for 5th place.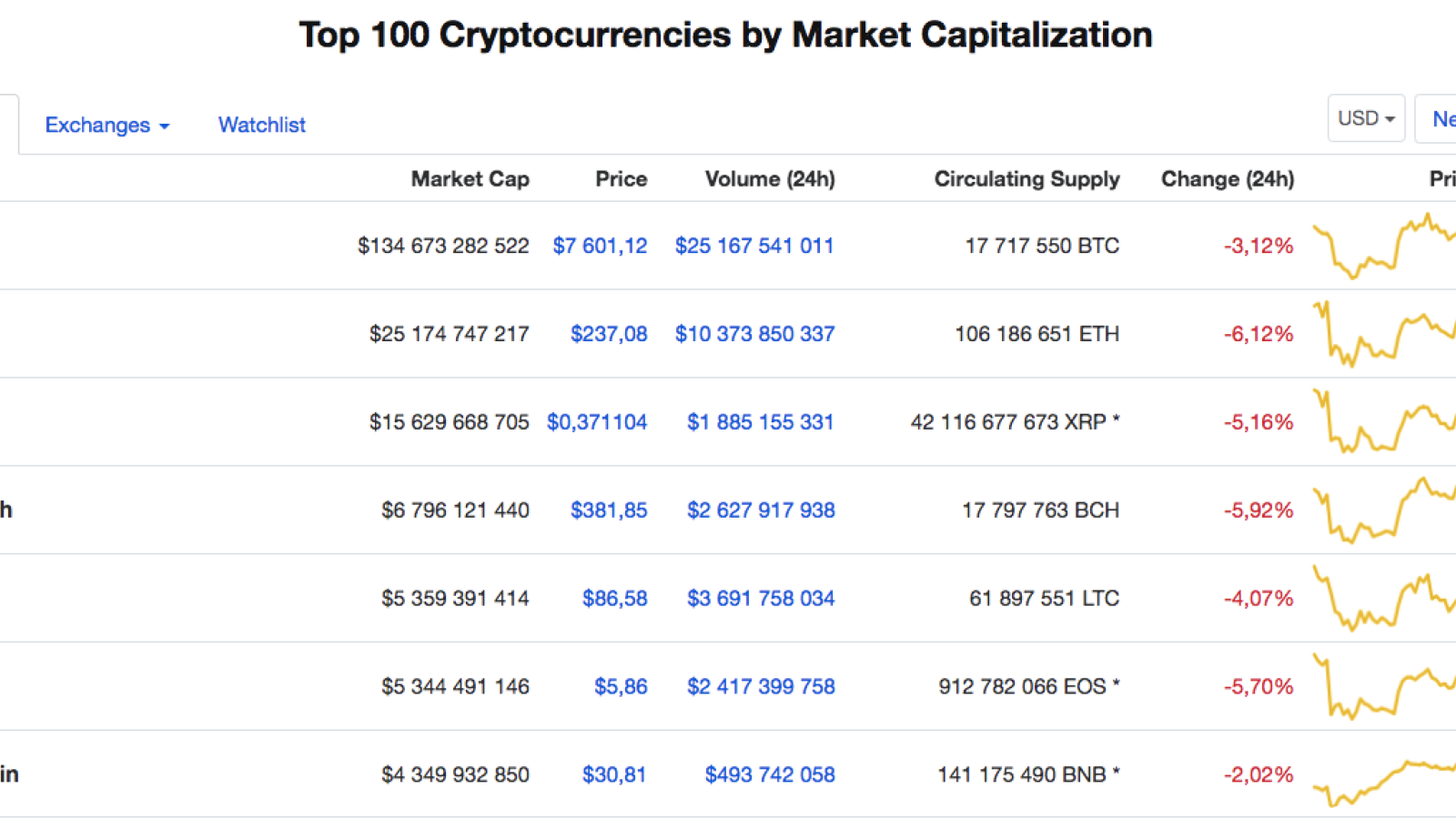 Despite the price drop, the daily sentiments of Litecoin are relatively positive.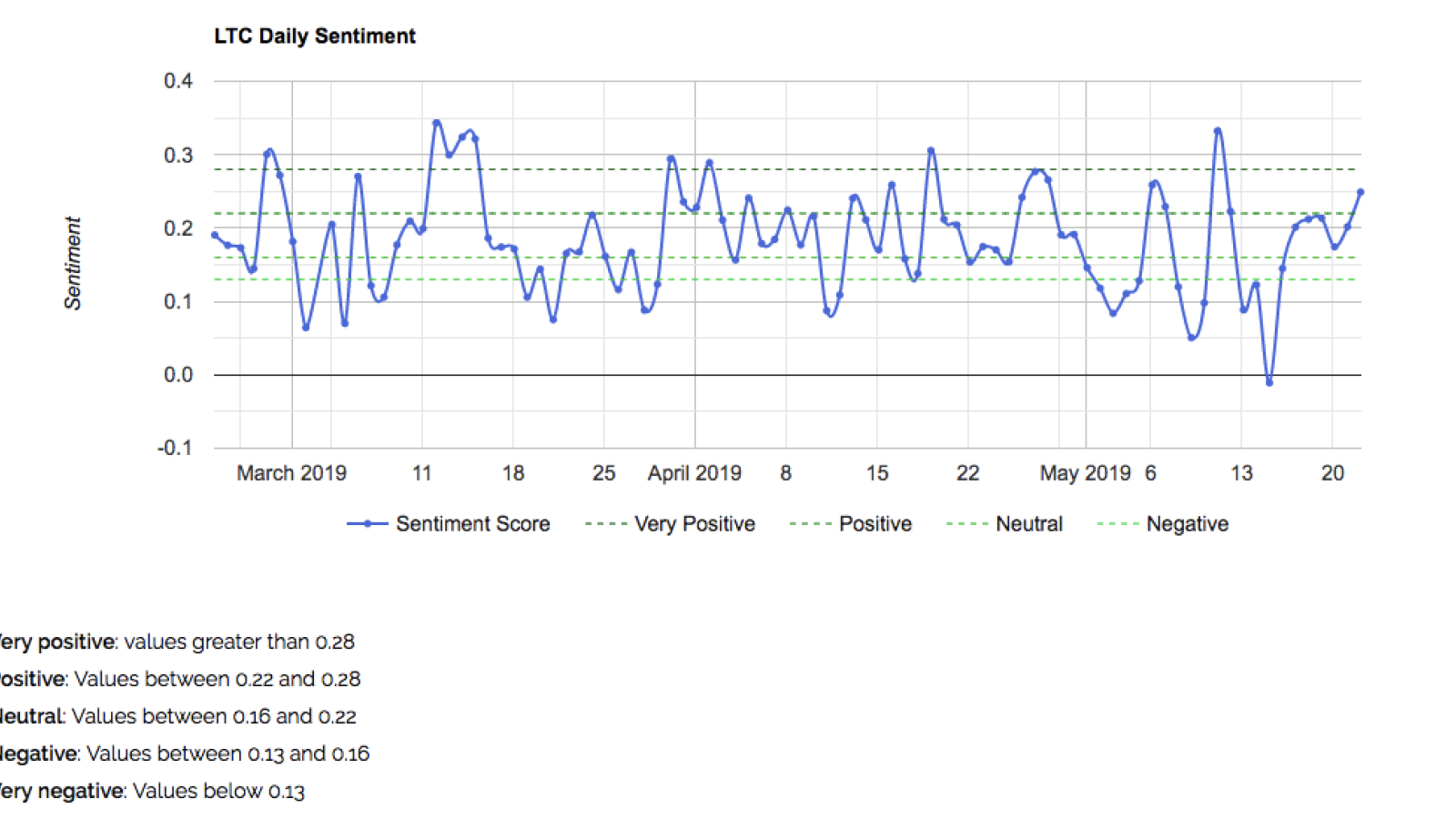 The following chart shows the daily average sentiment score of several different social media posts related to the coin.
Now, let's switch to the technical point of view.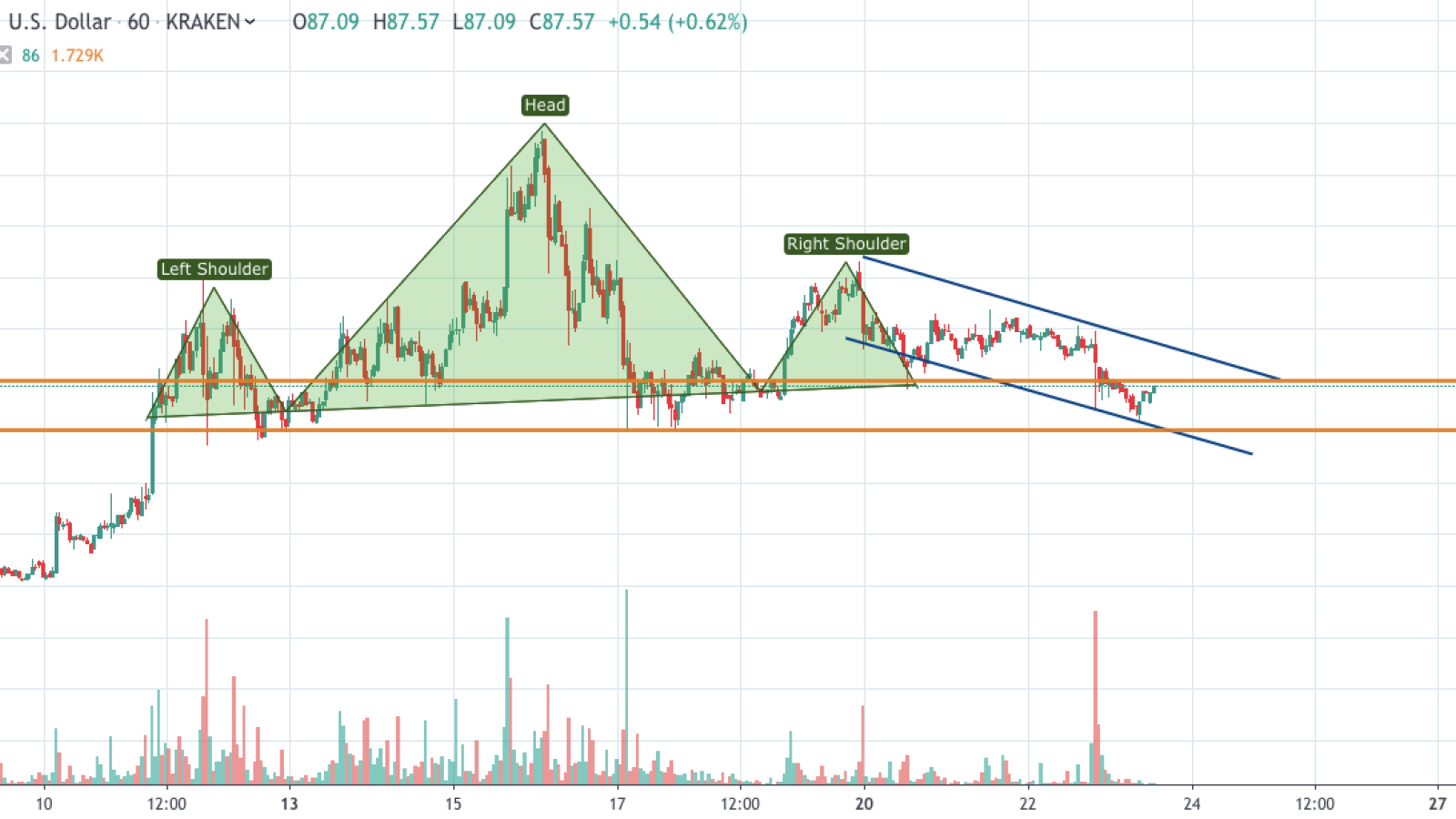 On the hourly chart, we see that the quotes are moving down once the Head and Shoulders pattern is formed. LTC could not hold the $88 level, and bears pushed the coin below the support zone.
The current price of Litecoin is not the bottom, the rate may go down to one more critical level at $84, after which the bounce back is likely to happen. The decreasing trading volumes are updating their local minima, which serves as the confirmation of the price drop.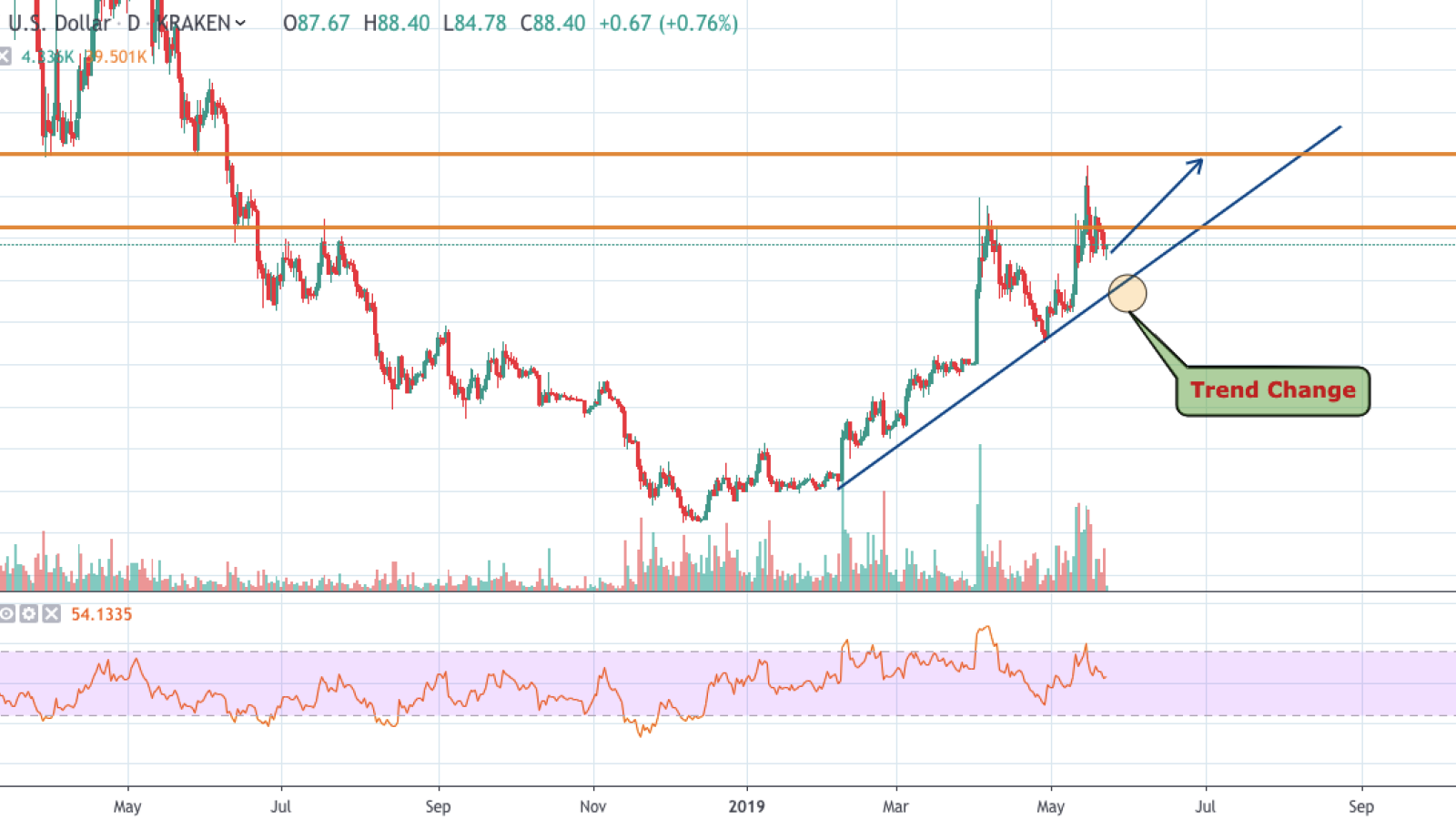 On larger time frames, the situation looks more positive; LTC has been in the uptrend since the beginning of February 2019. While the coin is above $80, no technical signs can stop its growth. This is backed by the increasing trading volume since November 2018. Moreover, the RSI indicator is not overbought; currently, it is moving downwards, meaning a great long-term buying opportunity.
Overall, if no deep correction happens on the cryptocurrency market, one can expect LTC at $100 till July 1.
The price of LTC is trading at $88.40 at the time of writing.