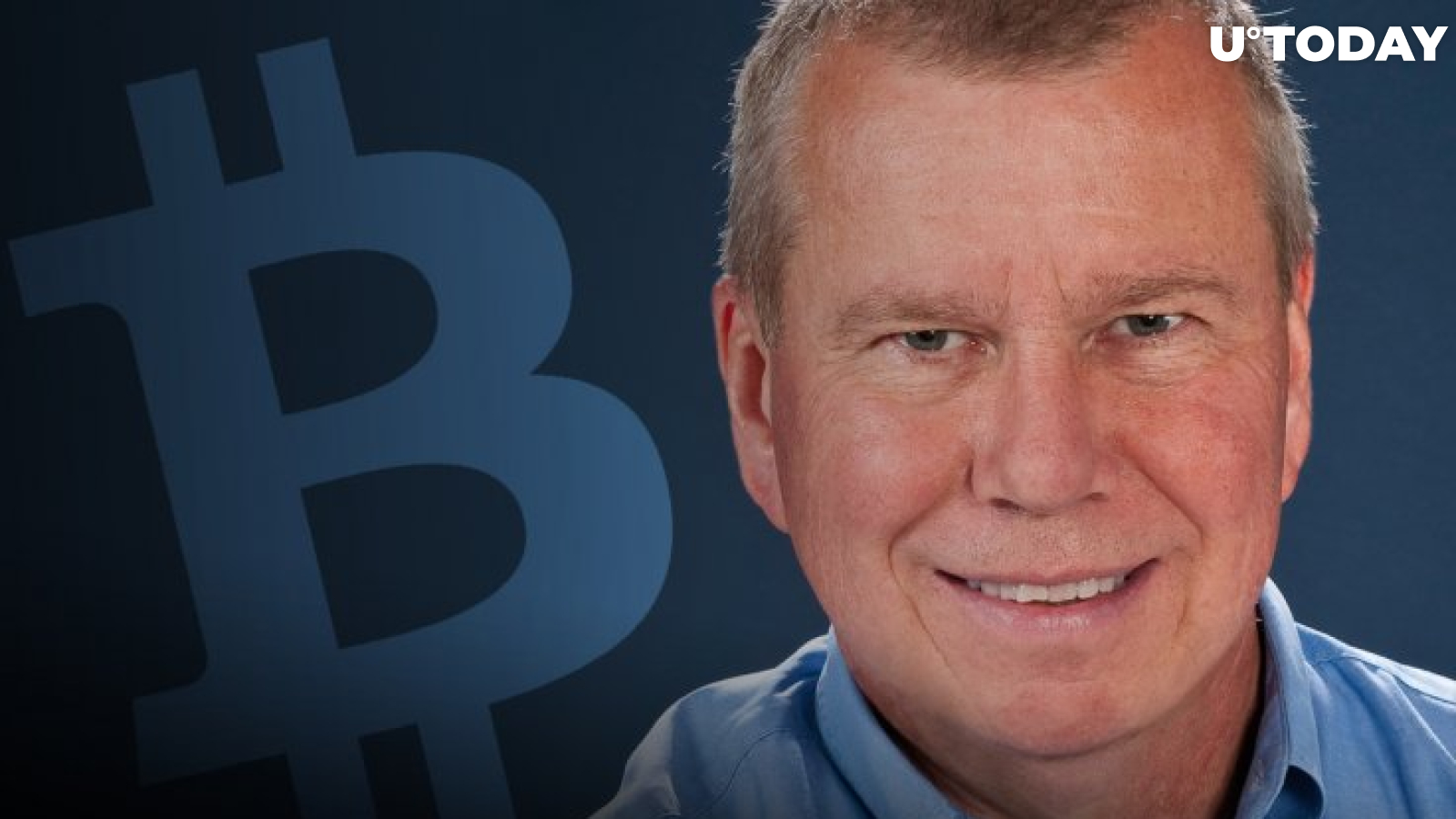 Cover image via twitter.com
Trading legend John Bollinger was eerily spot-on with his Bitcoin price prediction, which was covered by U.Today earlier.
$btcusd And.... There is your Head Fake.

— John Bollinger (@bbands) October 25, 2019
On Oct. 16, the creator of the Bollinger Bands indicator said that the top cryptocurrency had good potential for a "head-fake" trade, thus setting up a perfect bear trap.

The above-mentioned term comes from basketball when a player turns the head in the opposite direction in order to fool the opposing team. When it comes to financial markets, a fake-head trade occurs when a certain asset makes a false move before making a complete U-turn.
As reported by U.Today, Bitcoin recently got "head-faked" with its price surging by a whopping 16 percent to the $8,600 level. This major upward move came just two days after the BTC price dropped to the $7,300 level in minutes.

There are several possible reasons that might have caused this price the massive price spike. On Oct. 25, China's President Xi Jinping said that his country should seize the opportunity to embrace the Blockchain technology that underpins Bitcoin.

From a technical perspective, Bitcoin has recently
formed a death cross
right on its one day chart after the asset's 50-day moving average (MA) moved below the 200-day moving average (MA).
In other news, the S&P 500 conveniently reached a new high right before Bitcoin's massive pump, which proved Tom Lee's doubters wrong.