Cover image via www.123rf.com
Bitcoin has finally made a major volatile move everyone has been talking about for weeks. The BTC price has just plunged to $7,500, which puts the bears in charge once again.
? Crypto alert:
[BTC-USDT] Abnormal Volatility Alert (15m) pic.twitter.com/UbD7dztEei

— 100eyes Crypto Scanner ? (@100eyesCrypto) October 23, 2019
The cryptocurrency market is being clobbered after the top coin plunged to its lowest point in five months. Obviously, all top cryptocurrencies are currently in the red with Bitcoin SV (BSV) tanking by more than 11.66 percent.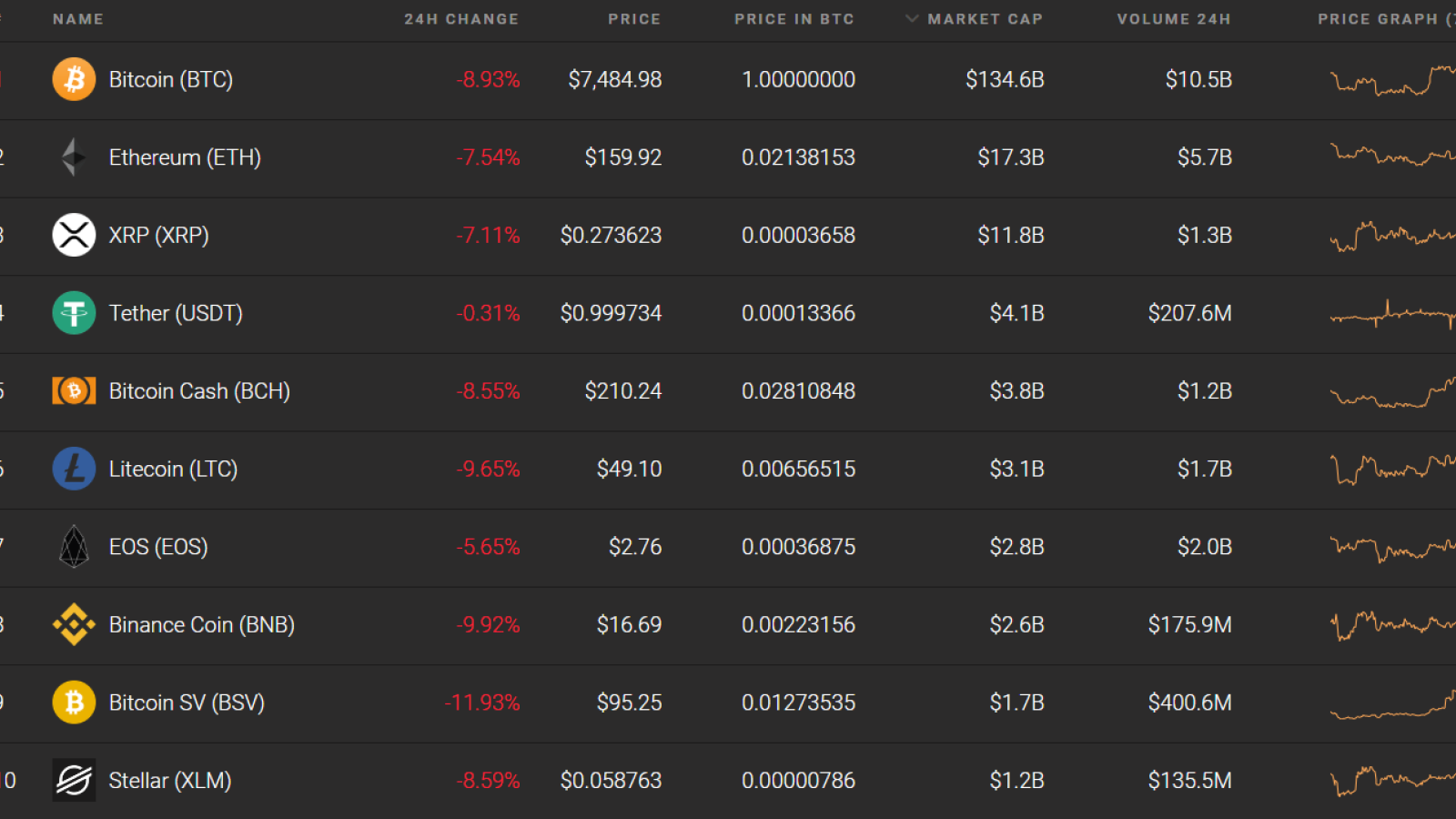 However, it's not over for the bulls just yet. The top coin is currently sitting at iron-clad support at $7,500. If BTC breaks below this level, it could soon touch $6,000.
Bitcoin testing support pic.twitter.com/3iLnssH6kN

— Tuur Demeester (@TuurDemeester) October 23, 2019
Notably, Bitcoin experienced a massive drop just on the verge of the Zuckerberg hearing that is going to be pivotal for the crypto industry. There is a good chance that the carnage has only started.
Goodness. Mark Zuckerberg hasn't even spoken yet...#Libra #Zuckerberg #bitcoin #BTC pic.twitter.com/T4YzSwhsRF

— Darren Parkin (@DarrenCoinRivet) October 23, 2019
The Facebook boss is expected to make his appearance on Capitol Hill at 14:00 UTC, which is considered to be one of the most anticipated events of the year. Zuckerberg will address the controversial Libra project that ignited the ire of regulators around the globe.
Cryptocurrency trader Josh Rager jokingly says that the famous 4chan prediction, which was covered by U.Today back in April, actually meant that the Bitcoin price would actually settle at $6,000 in October instead of printing the much-coveted $16,000 price tag.
Don't worry, he meant $6,000 $BTC in October, not $16,000

Still on target pic.twitter.com/zgl6mkAAyH

— Josh Rager ? (@Josh_Rager) October 23, 2019
Meanwhile, Dutch crypto analyst Plan B looks beyond daily price moves, focusing on the top coin's fundamentals instead.
#bitcoin activity up sharply: 4 mln utxo per day

Significant increase in network velocity over past months pic.twitter.com/rVQRBKV7c4

— PlanB (@100trillionUSD) October 23, 2019
As Bitcoin volatility continues to increase, there is a good chance that the industry will not see a Bitcoin ETF anytime soon.
And this is why the @SEC_News wants cross-market surveillance before even thinking about approving a Bitcoin ETF pic.twitter.com/5zfRDDmi0l

— Joe Saluzzi (@JoeSaluzzi) October 23, 2019
Will Bitcoin continue to drop? Share your take in the comments!