A while ago, Elon Musk, the CEO of Tesla, said on Twitter that Bitcoin was excellent. Now he has kind of praised one of the oldest and most popular assets in the market – Dogecoin.
Musk praises Dogecoin
On April 2, the Tesla founder mentioned DOGE in his tweet.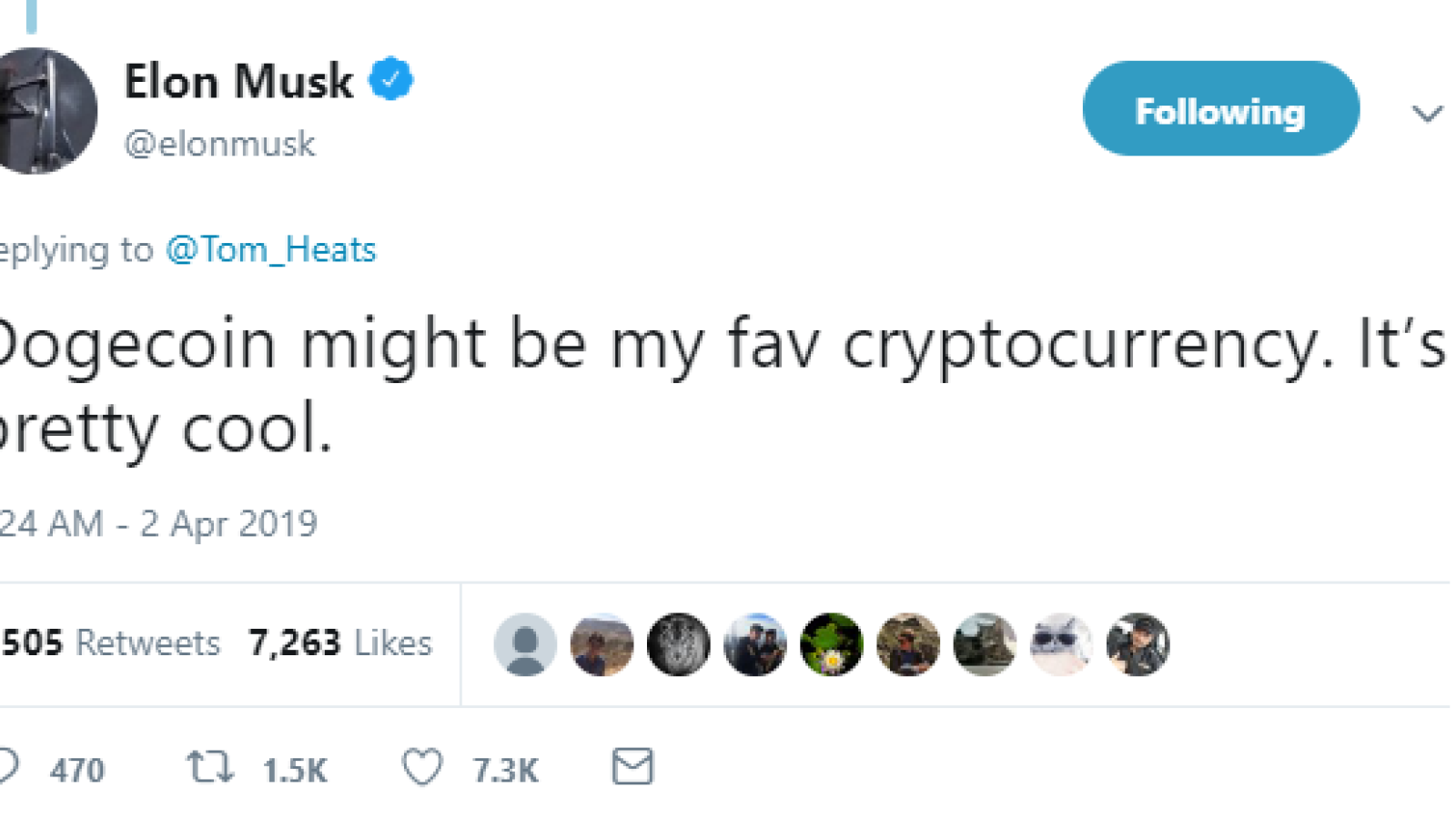 He wrote this in response to a poll made on April Fool's Day, in which users voted for a potential Dogecoin CEO or expressing their opinion as to who would look good in this position.
@elonmusk You can't decline! pic.twitter.com/5F0RAncfBo

— Tom Heats (@Tom_Heats) April 2, 2019
Elon Musk got 54 percent of votes. The Dogecoin account responded promptly.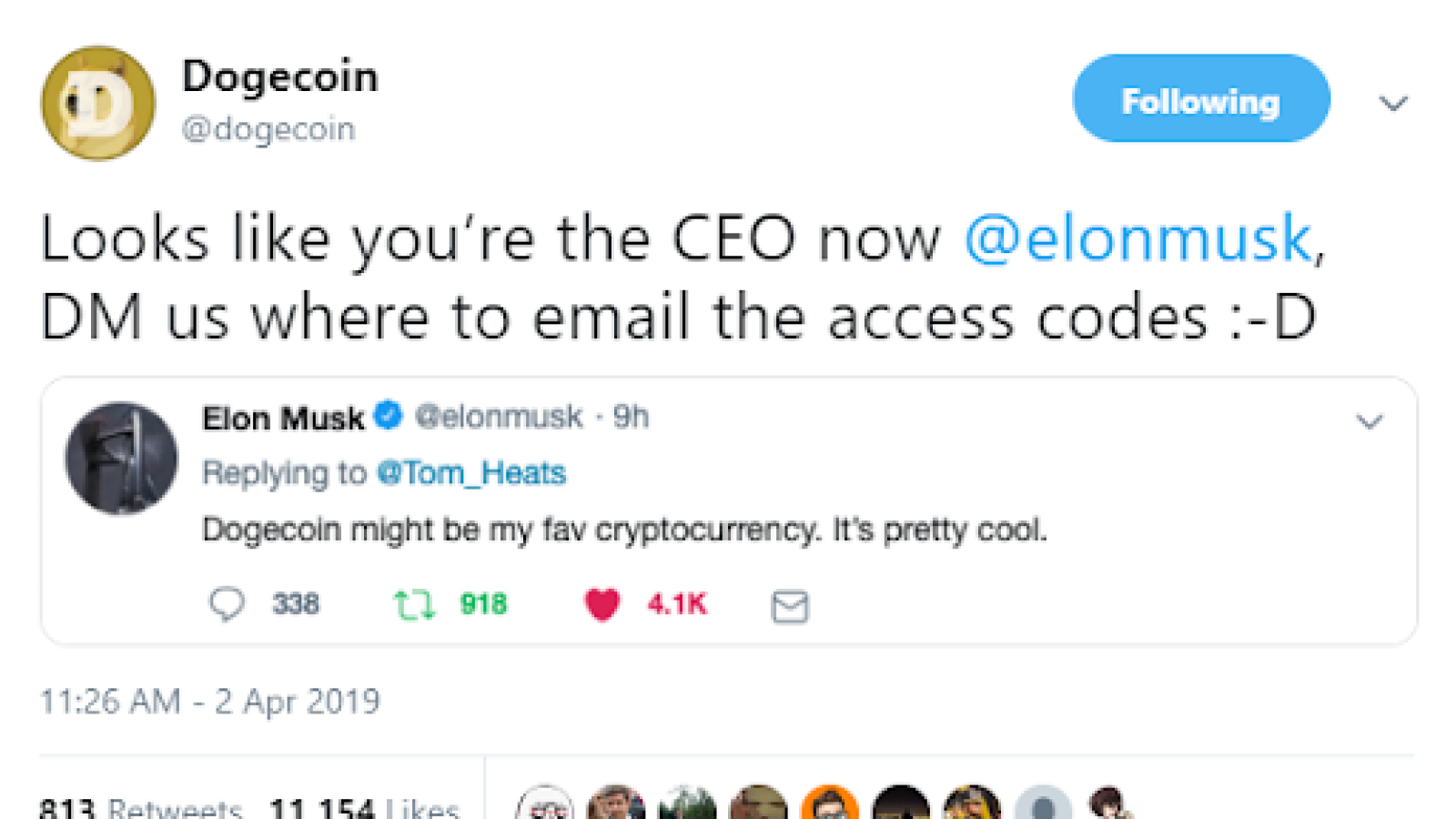 The head of Tesla responded to the 'honor' with a few tweets, among which was one saying "Dogecoin rulz" as a caption to a meme picture of DOGE.
DOGE creator steps in
After this, Jackson Palmer, who created Dogecoin in the first place, made a parody tweet about Elon Musk, reminding the Tesla founder of his own tweet which made the SEC take steps against Musk.
Am considering selling https://t.co/fkJ7AkqCIj for $4.20B. Funding (not yet) secured.

— Jackson Palmer (@ummjackson) April 2, 2019
It looks as though Elon Musk was proud of being 'appointed' the Dogecoin CEO since he first changed his bio section on Twitter to 'Doge CEO' and then to 'Former Doge CEO'.
As 'former Doge CEO', Musk has warned investors in his recent tweet that the price of DOGE may vary.
Some Twitter users, though, have tried to talk Elon Musk into supporting NANO instead of DOGE, claiming that their platform is the most innovative.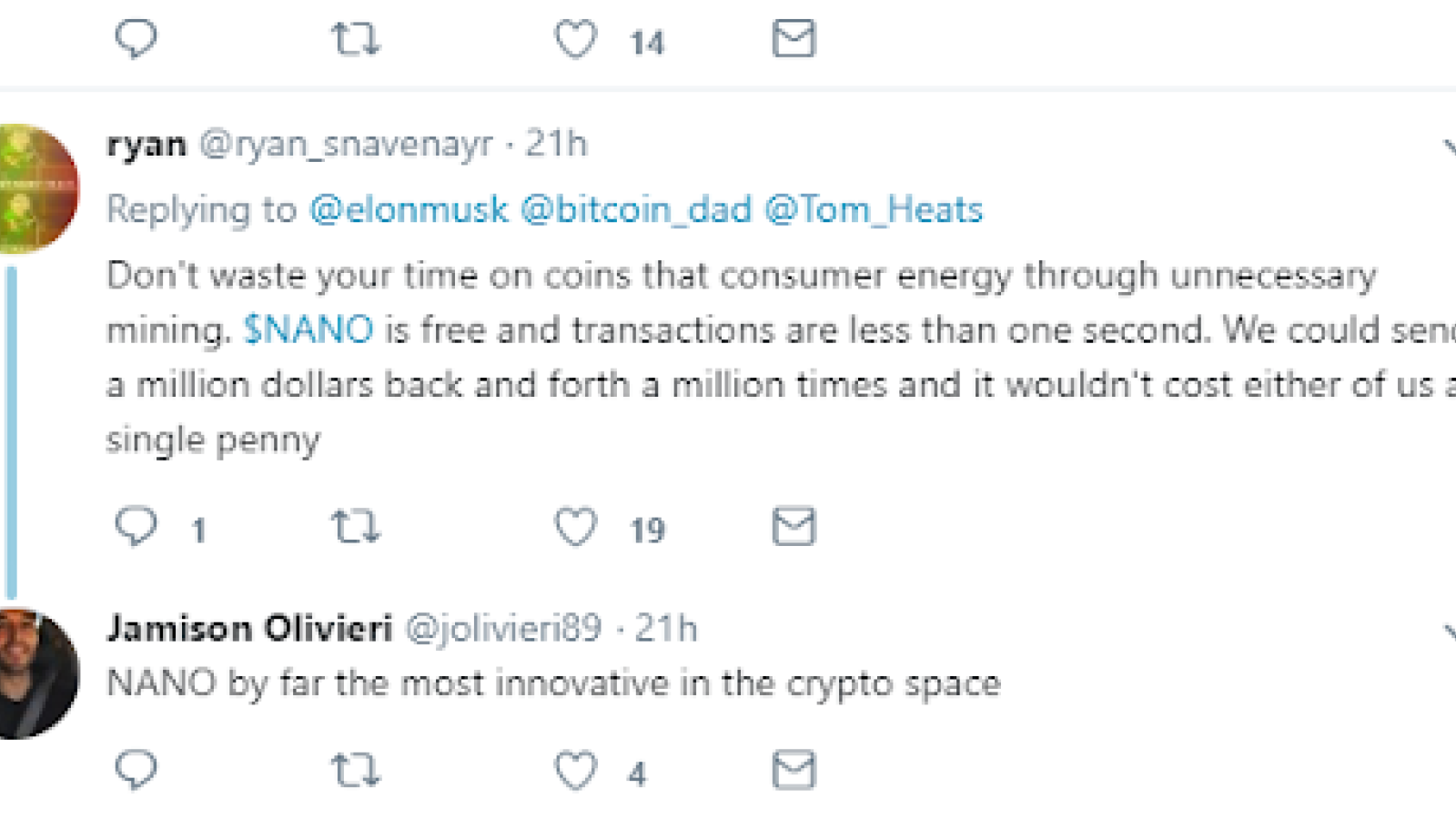 DOGE market stance
Presently, Coinmarketcap reports that DOGE is trading at $0.003366, having shown an increase by 33 percent.