Aside from Bitcoin, Ethereum, and Ripple, other top coins are also experiencing a decline. The top loser among the top 10 coins is Bitcoin Cash, whose rate dropped by 12.46%.

In the background of a correction, BTC's domination has increased and is now 52.1%.

Currently, the market capitalization is $170 billion.
LTC/USD
Following Bitcoin Cash it is the 2nd biggest loser in terms of the percentage change within 24 hours.

Litecoin's price struggled to stay above $90 support, and recently it has adjusted lower. The rate of LTC was reduced by about 10% and moving down to the support level of $75.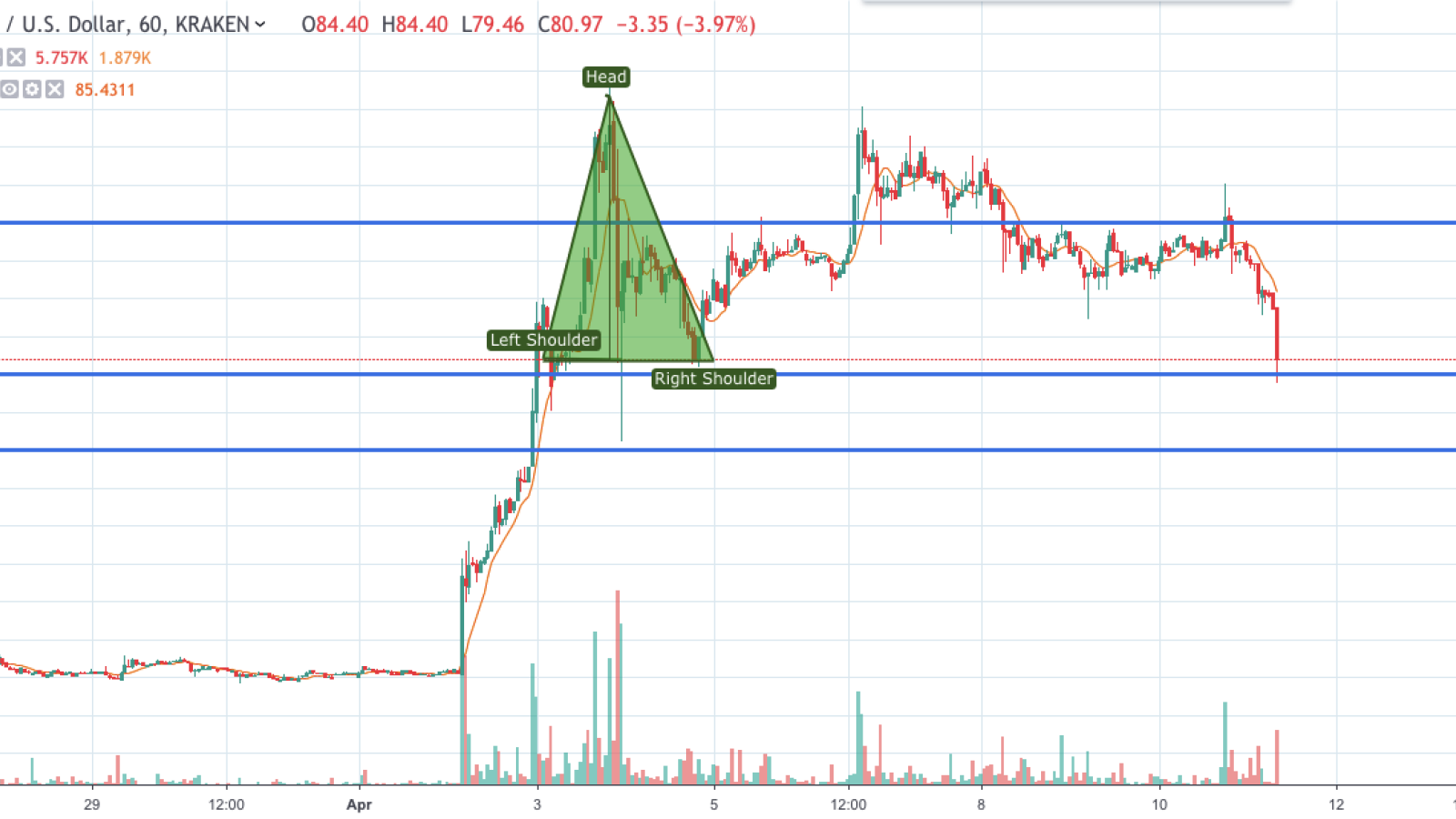 In the short-term forecast, we should expect an attempt to test the lower limit near $90. After fixing at this level, traders can see the continuation of growth towards a potential target of $115.

The price of LTC is trading at $78.95 at the time of writing.
EOS/USD
The price of EOS rolled back to the quotes of the beginning of the week, which are located in the corridor of $5.5-$5.6. Despite the fact that Coinbase Pro added the coin to its listing service, it could not consolidate and followed the pattern of other coins.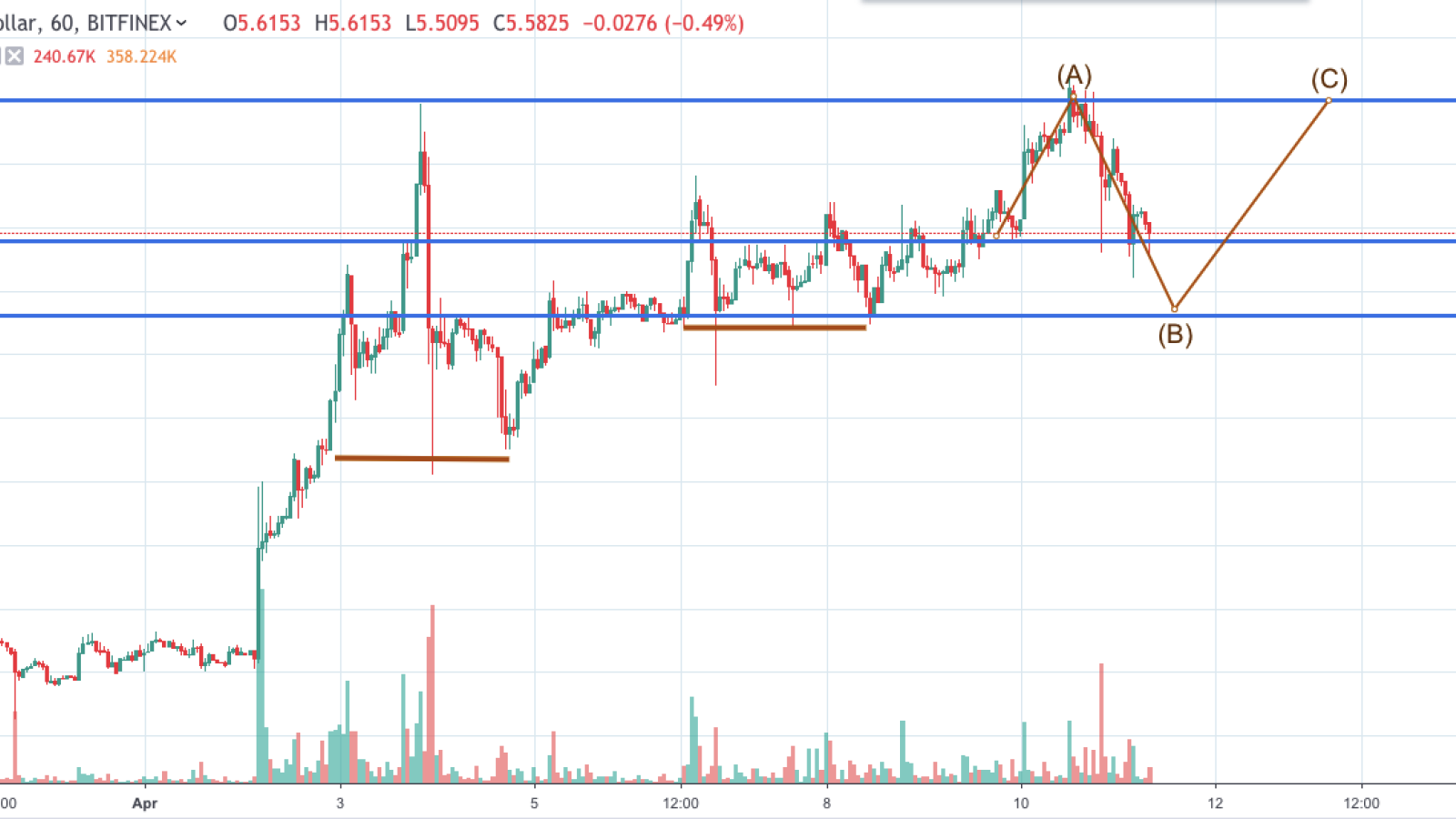 In the short term, the main resistance is near $6. The price of EOS is trading at $5.36 at the time of writing.
TRX/USD
The crypto market decline influenced the rate of Tron the most. Its price has been reduced by more than 10% over the past 24 hours.

The quotes reached the positions of the previous week and now constitute $0.0273.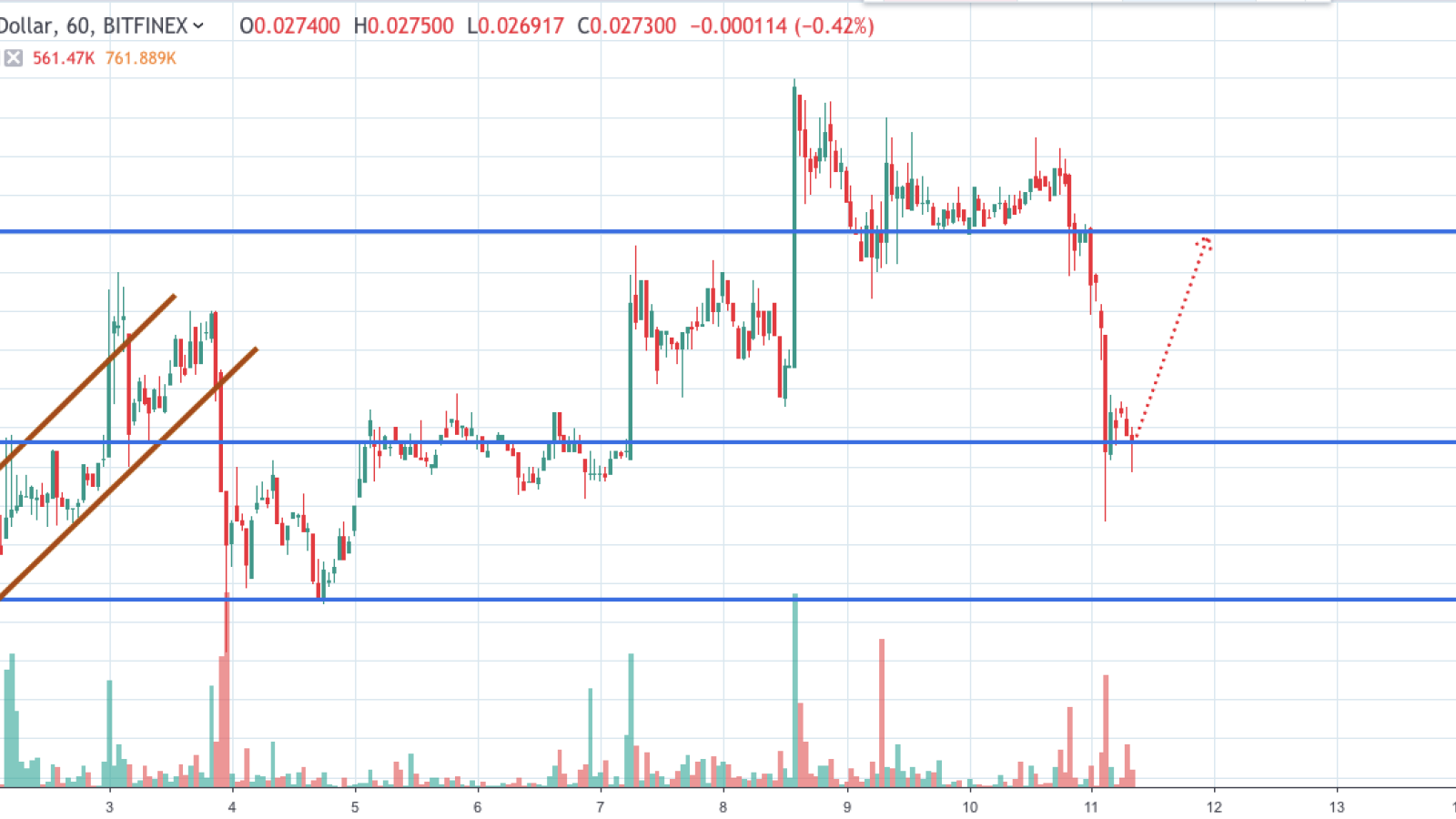 As we see, TRX's rate completely depends upon the mood of the market. In case of a bounce off, a level of $0.03 can be achieved again.

The price of TRX is trading at $0.02635 at the time of writing.
ADA/USD
Analyzing the 1-hour chart, one can see a "Head and Shoulders" pattern, as the rate reduced to the level of $0.082.

Another strong support is at $0.080, and it is unlikely to break it, as currently Cardano is one of the least affected coins among the top 20.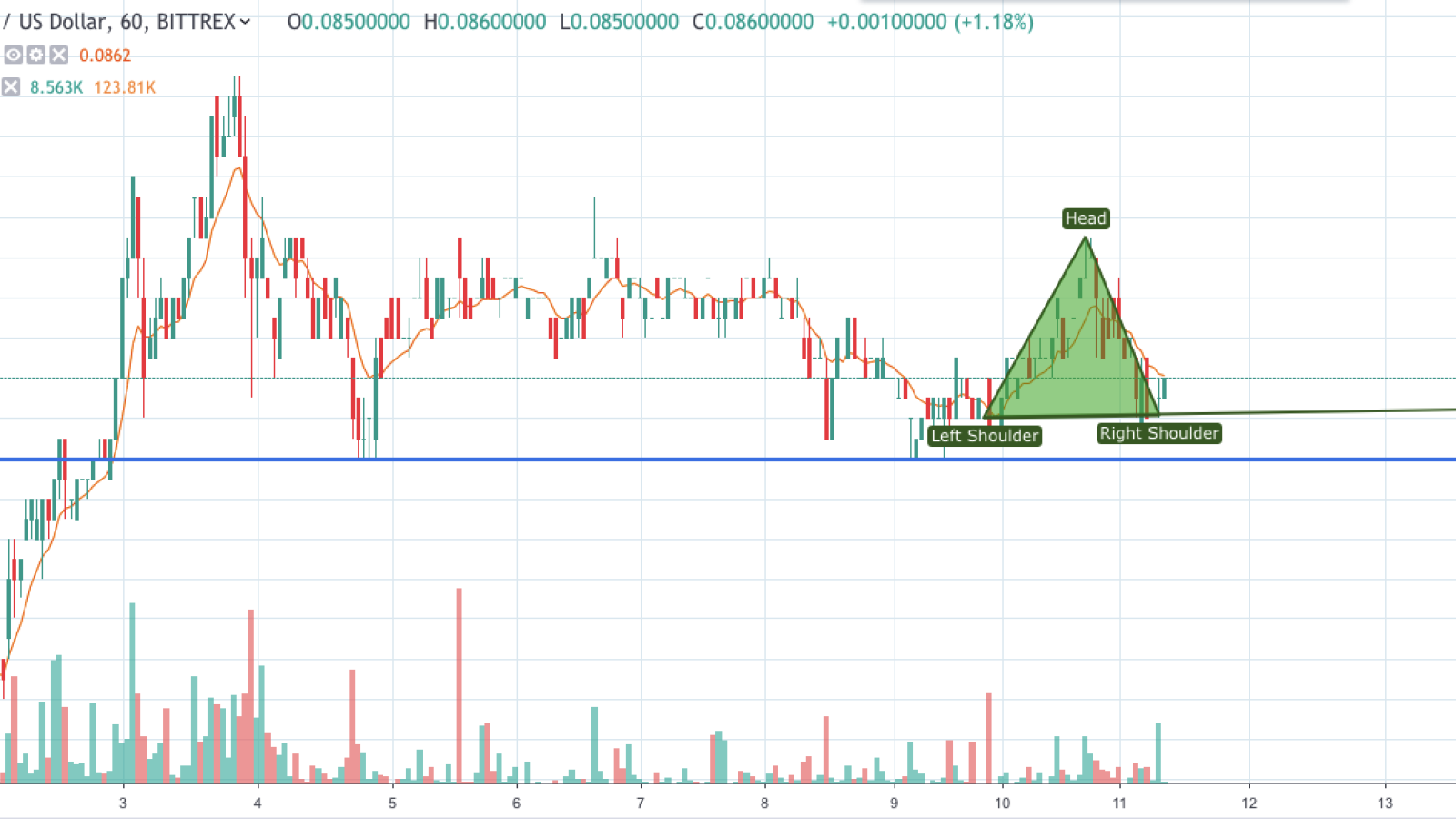 In addition, there is the possibility of a comeback to $0.09 as there are quite high trade volumes.

The price of ADA is trading at $0.0815 at the time of writing.