The imbalance of purchases after a pulse of growth remains, and buyers confidently control the market. Key liquidity is concentrated within the following levels of $4,750 - $4,900. This zone was successfully tested and kept up to date.
Currently, prices are being pressed to the upper limits of local peaks within the control of buyers. Further growth is expected with targets in the range of $5,600 - $5,900, which is identified from the daily timeframe by an aggressive historical offer.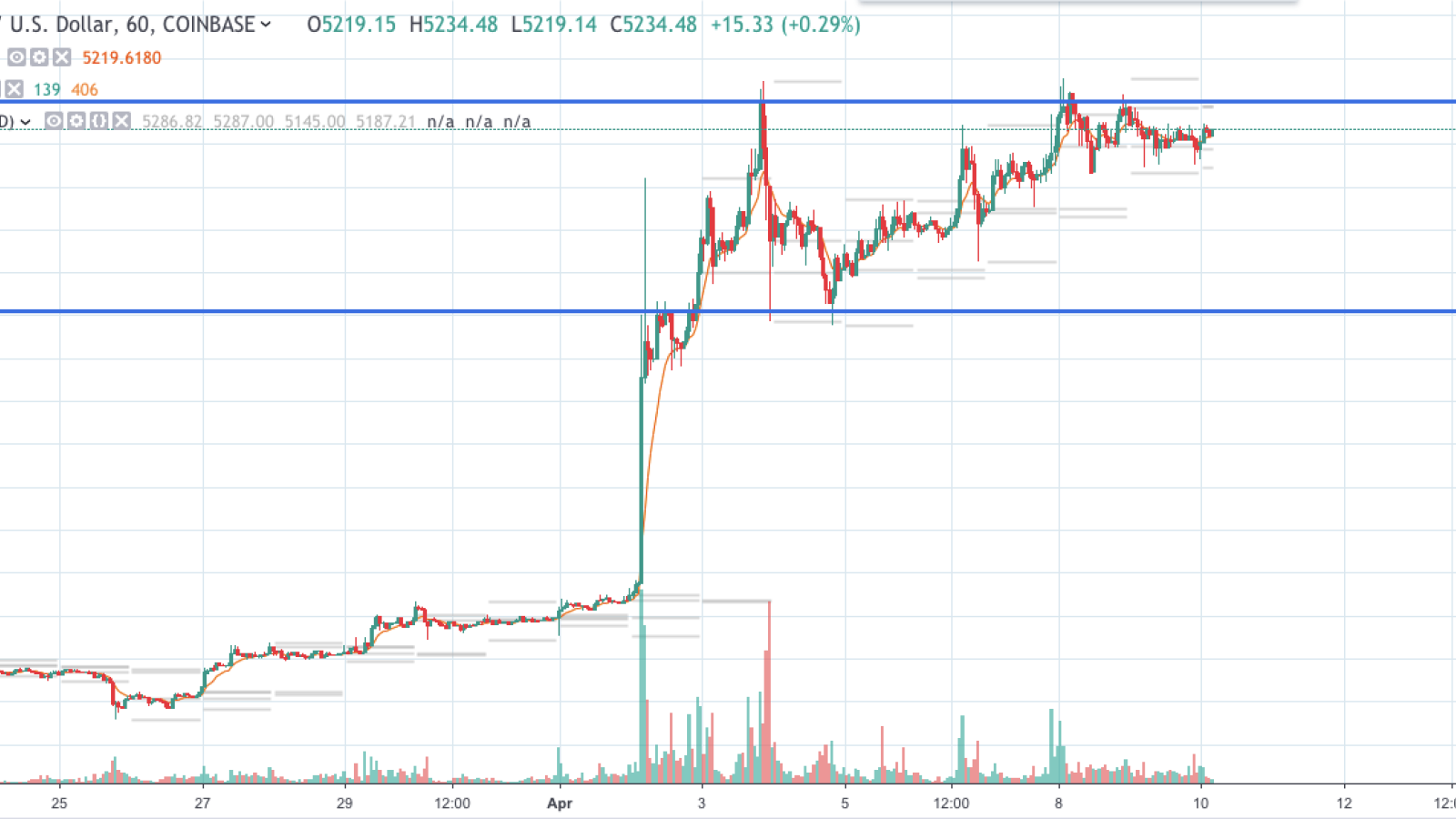 Over the past 12 hours, growth to target levels of bulls has not happened, but positive dynamics can be traced in rising minima. Taking into account older timeframes, the indicators suggest a possible re-test of resistance at $5,500.
Now it is important to keep trading above the level of $4,750 - $4,900. Fixing below this level will be identified as a reversal and will cancel the scenario of further growth.
The price of Bitcoin is trading at $5,243.46 at the time of the writing.