Unfortunately, the current news background is not so influential as it was before. If earlier, just information about a minor partnership could push the price of a coin to the moon, today, even cooperation with Nasdaq does not affect the market.
Today, Ripple partnered with one of the world's largest money providers: Ria Money Transfer, a subsidiary of Euronet Worldwide. However, this news did not affect the price change as well.
Against all this, Ripple has even lost its positions, as the capitalization has decreased by around $150 million.
XRP/USD 30-min chart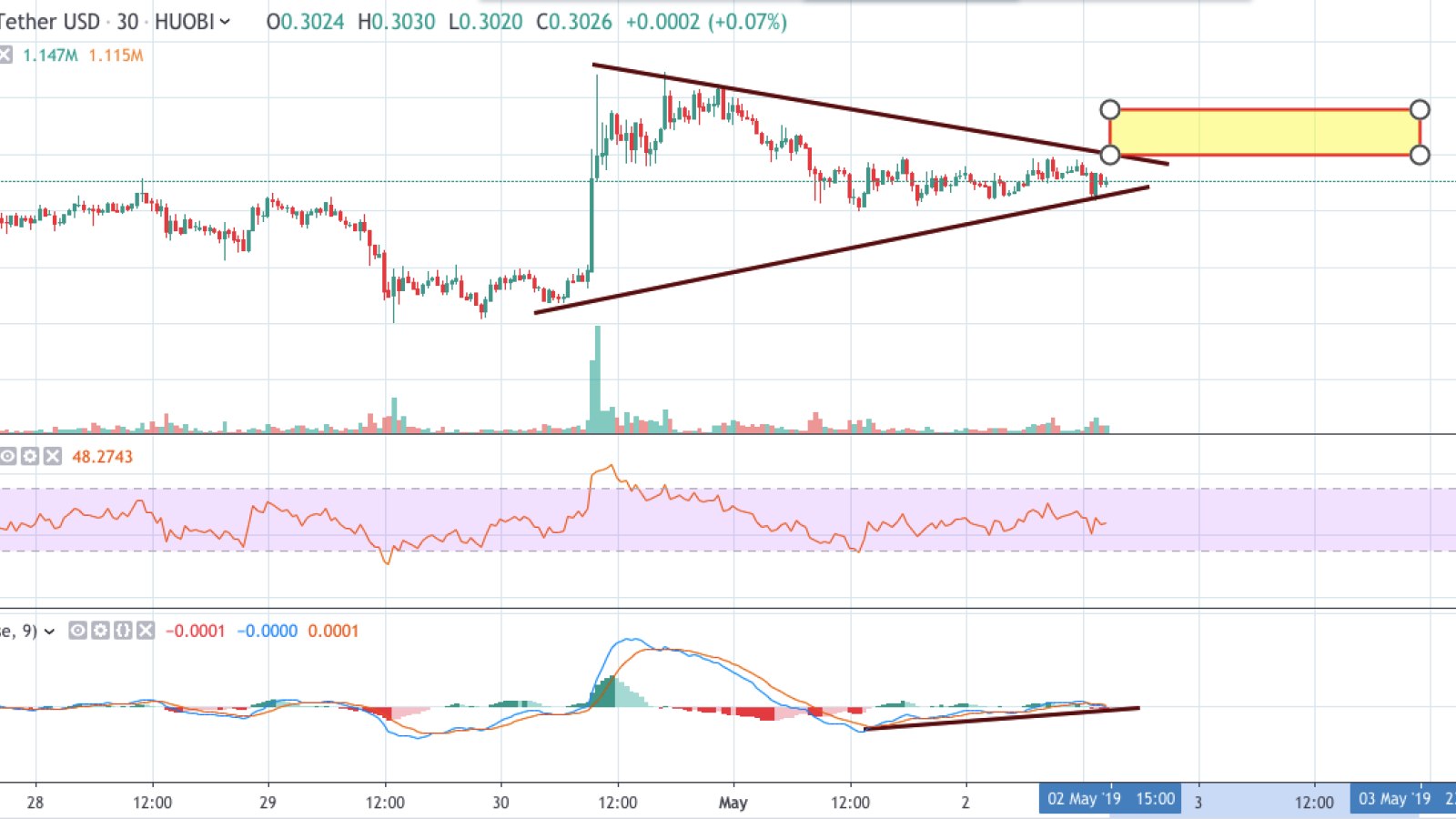 In terms of the technical point of view, our price analysis for yesterday is still relevant, as sellers could not push down the price of $0.30. On the other hand, bulls also show no interest in XRP, taking into account the trading volumes.
Taking into consideration the technical indicators, RSI (Relative Strength Index) is neither overbought or oversold, while MACD is located in a slight uptrend.
A possible scenario for the upcoming days is reaching and consolidating in the yellow corridor $0.3050 - $0.3090.
XRP/USD 6-hour chart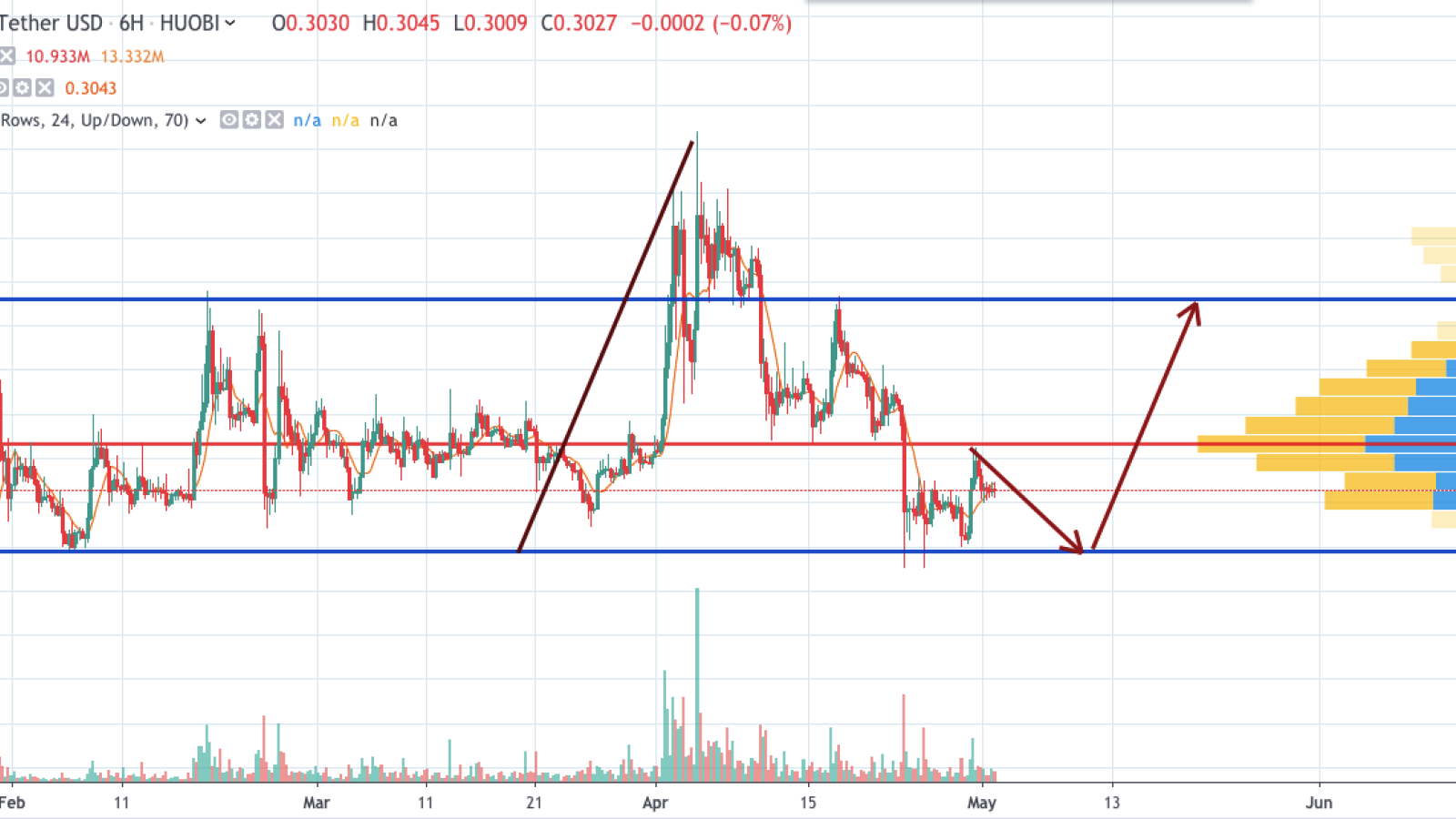 On the 6-hour chart, the quotes are trading in the descending channel, and it looks like there is no hope of rescuing them.
In order for the price to keep trading at high levels, XRP should touch the $0.2890 support zone before it can go up to the resistance one at $0.3460. Such a rate can be achieved until the end of May 2019.
The price of XRP is trading at $0.3133 at the time of writing.